AVID | Benchmark ThermaTech Heated Sleeping Bags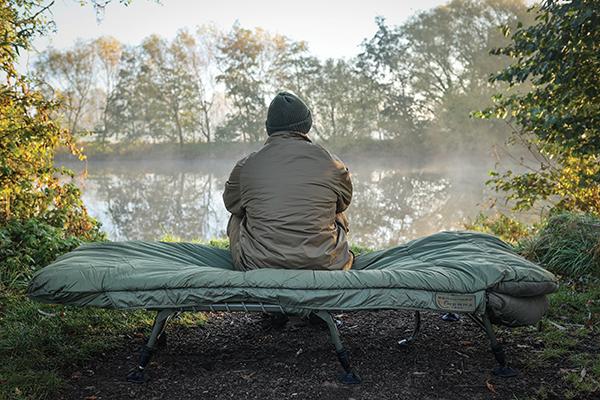 At some point or another we have all been fishing in less than ideal conditions, enduring the session rather than spending it in comfort. It is this very reason why we invest in better clothing, reliable shelters and various other tackle items that make our bankside stay an enjoyable experience. There are times however, when the angler requires assistance in warming their core body temperature inside the sleeping bag without the need for a hot water bottle. Avid Carp has just the solution with the release of its all-new ingenious ThermaTech Heated Sleeping Bags.
No matter how low the temperature may drop during the night or how wet you got in a freak downpour, it is possible to always warm back up thanks to the next generation of the Benchmark line, a name famed for premium quality, superior performance and innovative design. This new pair of heated sleeping bags are constructed with three heating elements distributed along their length. Through this, heat is spread evenly around the entirety of the bag, enhancing comfort for those that need it.
It is also possible to control the temperature through the use of the four heat settings, which can be set depending on the conditions. Even in the spring and autumn months where mornings and nights can catch us off guard, the heated bags can be set to maintain a consistent temperature in order to take the chill off.
Of course there is the question of a power source, and unbelievably the ThermaTech Heated Sleeping Bags are directly fed with energy from our power packs. Avid have confidently stated that all USB power packs are compatible with these sleeping bags, which have been given a 5-season rating, despite their compact size and light weight. Other bags on the market that have been given the same rating can be very heavy due to the fact that they use a large number of layers. For this particular design, layers have been removed as the heating elements replace the need and is therefore approximately 50 per cent more compact compared to competing brands.