Total Carp March 2012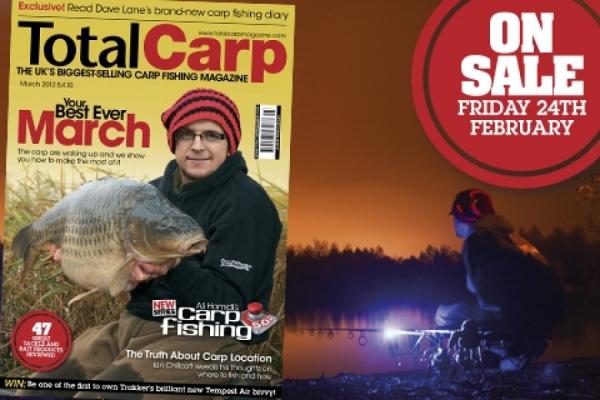 Check out what's in the feature-packed March 2012 issue of Total Carp...

NEWS AND VIEWS
News & Stuff

Carp Scene
Readers' catch pics win great prizes from Sticky!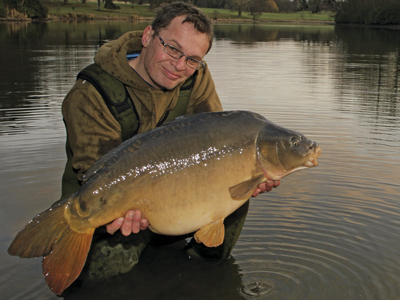 ON THE BANK
Thinking Anglers
Pop-ups or bottom baits? Cover star Neil Spooner puts it to the test with fabulous results.

In Session
When time is of the essence, Jon Jones says get there early and follow his tips to catch more carp.

Editor's Pick
Carp Fishing SOS
Ali Hamidi, one of the most recognisable faces in angling, helps improve your carp fishing.

A Tale Of Four Thirties
The story of a memorable trip for Luke Church and how he bagged a bunch of big carp.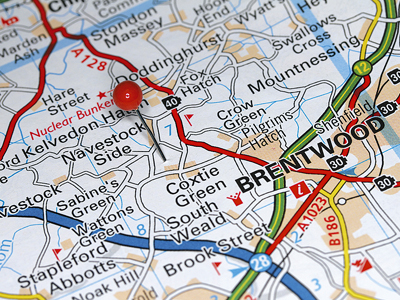 CATCH MORE CARP
Venue Files
Waters near you that are well worth a visit.

Big-Fish Rigs
John Claridge reveals the rig that caught him two Yateley forties in the same session!

Spring Tips
Rising carp star Joe Jaggar reveals a few of his edges that help catch more spring carp.

Advice Squad
Your problems solved by our team of top
Nash-backed carp anglers.

Know Your Knots
Learn the most important knots in carp fishing.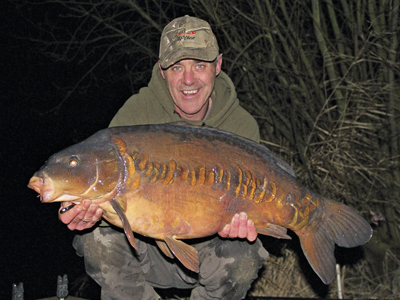 REGULARS
Jim Shelley's Carp Blog
Keep up to date with the big fella's latest carp fishing goings-on. Never short of a carp or two.

The Chillcott Files
Watercraft is the most important skill in carp fishing – Ian Chillcott reveals why.

Northern Monkeys
Yorkshireman Phil Sainty has just a few hours to winkle out cold-water carp.

A Year In The Life
Dave Lane begins his year-long diary. There's never a dull moment with Laney!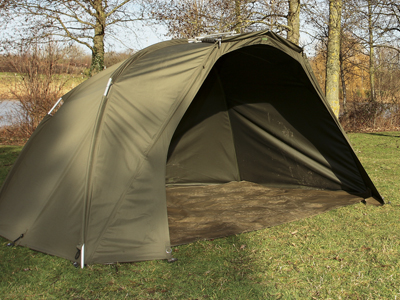 COMPETITIONS
£3,243 WORTH OF GREAT PRIZES!

£1,197 Trakker Bivvies
Be among the first to own a brilliant new,
race-tuned, Tempest Air.

£500 Nash Rock Salt Baits
They might be the edge you're looking for this spring and we're giving loads away.

£526 Cygnet Sticks And Bars
Grab a selection of great, new, black bankware from Cygnet Tackle.

£1,020 Avid Carp Luggage
Keep your gear safe with this innovative Transit luggage – there's a grand's worth up for grabs.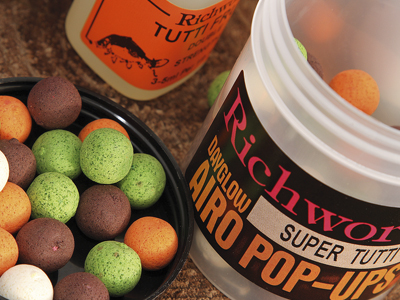 ALL THE GEAR
Total Tackle
Check out this month's selection of the best gear, gadgets and gizmos to land in a tackle shop near you.

Total Tackle Specials
The range of Solar pop-ups as well as a new take on an absolute legend – Richworth Tutti Frutti, now available in red, all reviewed.

Total Bait
The latest carp-catching baits are showcased right here.

Used & Abused
Proper, on-the-bank, long-term-test reviews of tackle and bait.
ON SALE FRIDAY 24th FEBRUARY