Quick Questions With… Darrell Peck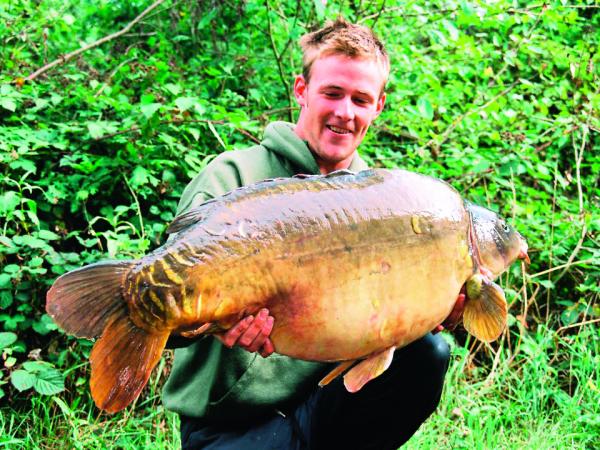 Three words to describe yourself?
Lazy, determined and persistent.
Who have been your biggest influences in carp fishing?
Terry Hearn and my friends.
Scariest moment on the bank?
Being attached to a buoy in the middle of Lac d'Orient during a big blow and not being able to get unchained!
How long have you been carp fishing?
Since I was 11 – so 26 years!
How did you start carp fishing?
The first carp I ever caught was on a massive foot-long float with a huge cube of luncheon meat underneath it – I was hooked.
Other sporting interests?
I follow football and boxing a little bit.
One day left to go fishing, where would you go?
I'd probably go and poach a really secretive and private fishery that I'd otherwise never get the chance to fish!
Worst fishing-related injury?
Surprisingly I've not really got any!
Best three anglers you've ever worked with?
Dave Lane, Danny Fairbrass (he pays my wages, so it would be rude to say otherwise!) Phil 'the can'.
Your favourite moment in your carp angling career?
Probably catching Chunky, my first forty from Yateley.
Three things you'd never go fishing without?
Hook sharpening kit, size 6 Wide Gapes and my headtorch.
Any regrets?
Not fishing for the Black Mirror quickly enough.
Biggest character you have met through fishing?
Ali Hamidi is the biggest character in the game.
What are your favourite bits about carping?
The sense of achievement when I finally get the one I'm after.
Your least favourite bits?
Other carp anglers (said while laughing), I want the whole lake to myself with no-one casting anywhere near me, baiting up or Spombing in the morning – whether they are topping up or not I just don't want to hear it! I also hate bream…
Tea or coffee?
I like both, but it would have to be tea.
Favourite biscuit?
Rockies.
Favourite take-away?
Indian.
Funniest moment on the bank?
When I was fishing at Monks pit someone came round in a car asking if I could do a picture of a 30-pounder for them. I said 'yeah sure', and when I turned back round he was lifting it out of the boot of his car! I couldn't believe it! (DO NOT DO THIS, PEOPLE!)