Quick Questions with… Ben Hamilton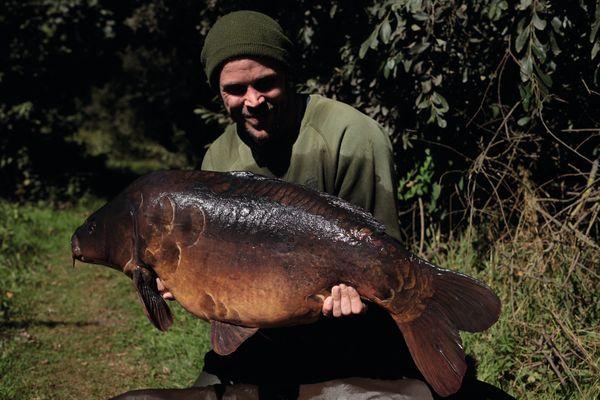 As well as being one of the two owners of Thinking Anglers, Ben is a long standing carp angler who prefers to keep his captures quiet.
Three words to describe yourself?
Polite, welcoming, passionate.
Who have been your biggest influences in carp fishing?
I don't really have any, other than my mates.
Scariest moment on the bank?
When a car was on fire in the car park and I thought it was mine, but thankfully it wasn't.
How long have you been carp fishing?
About 30 years.
How did you start carp fishing?
My grandad used to live in South Africa. He took me fishing over there and when he came to the UK he took me here too.
Other sporting interests?
Gymnastics.
One day left to go fishing, where do you go?
Burghfield.
Worst fishing-related injury?
Cutting my thumb on a luncheon meat tin, it really hurt.
Best three anglers you've worked with?
Oz Holness, Gareth Fareham and Simon Bater.
Favourite moment in your carp angling career?
I don't really have a favourite, being on the bank is my favourite.
Three things you'd never go fishing without?
Polaroids, good bait, waterproofs.
Any regrets?
Not really, no.
What are your favourite bits about carping?
First light is magical. Catching a fish that you have been after and the good friends you meet along the way.
Your least favourite bits?
People that inject negativity into the sport.
Who do you most admire in carp fishing?
The people that are out there doing it year in year out and still hold strong enthusiasm.
What's the biggest carp you've ever caught?
58lb-plus from the UK.
What's the most memorable carp you've ever caught?
They are all special to me.
Tell us a secret?
My dad was in the Planet Of The Apes film.