Quick Questions With… Adam Reed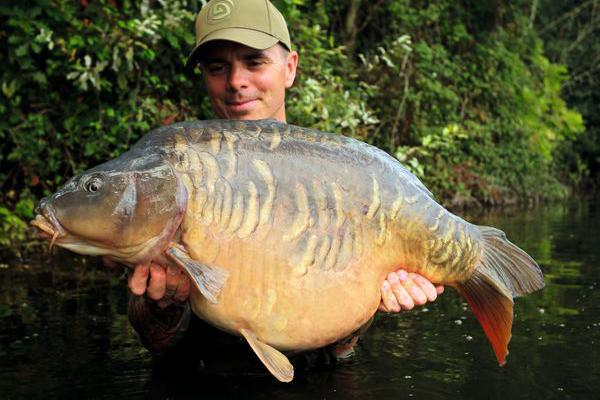 Three words to describe yourself?
Passionate, determined, ambitious.
Who have been your biggest influences in carp fishing?
Dave Walker, aka Bigun.
Scariest moment on the bank?
Various storms over the years.
How long have you been carp fishing?
26 years.
How did you start carp fishing?
With my uncle, poaching various lakes in the south-east. We'd go on the back of his motorbike after dark catching carp from estate lakes mainly, using Starlites, catching them on the float with stacks of maize.
Other sporting interests?
Gym, golf, football.
One day left to go fishing, where would you go?
Easiest decision ever! The Florida Keys catching tarpon.
Worst fishing-related injury?
Classic hook in the finger. Size 4 barbed when fishing in France many moons ago.
Best three anglers you've ever worked with?
Mick Hinson, Sam Cheetham, Alex Bransby.
Your favourite moment in your carp angling career?
Catching my first thirty from a tricky southern syndicate. I'd gone 16 nights without a bite and the battle and moment shared with close friends is something I'll never forget.
Favourite capture?
Two 30lb pike from the River Test just 30 minutes apart.
Three things you'd never go fishing without?
Baby wipes, camera, foam nuggets (biggest edge).
Any regrets?
No, don't believe in regrets, only learning from mistakes.
Biggest character you have met through fishing?
Big Don. Close friend and a character you'll always remember.
What are your favourite bits about carping?
Being outside and having that repetitive challenge to try and outwit your quarry.
Your least favourite bits?
Packing up.
Who do you most admire in carp fishing?
The carp, for its ability to avoid capture for long periods of time!
Tell us a secret?
I can't go fishing in the summer without talcum powder – I'll let you guess what it's for.
Tea or coffee?
Coffee.
Favourite biscuit?
Dark Chocolate Gingers.
Favourite take-away?
Thai.
Funniest moment on the bank?
Any time in Big Don's company, laugh a minute.
One fish you would have loved to have caught – past or present?
Petals from the Linch Hill complex.