The October issue has landed!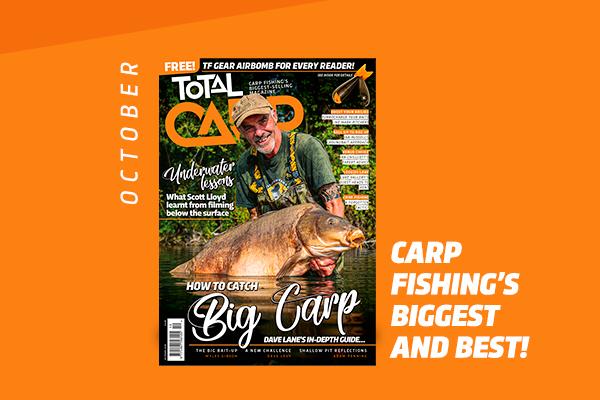 Feast your eyes on all of this, only inside the latest issue of Total Carp…
FREE AIRBOMB FOR EVERY READER!
Find out how you can get your hands on a free TFG AirBomb… that's right… FREE!
INSIDE THE MIND
After more than his fair share of success, Dave Lane reveals his thoughts on catching BIG carp.
UNDERWATER REVELATIONS
Scott Lloyd has been learning loads through filming carp and how they approach his bait and rigs.