New issue alert!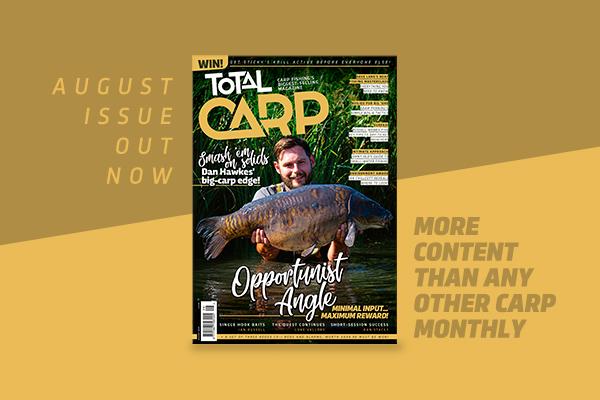 Feast your eyes on all of this, only inside the August issue of Total Carp…
BIG-CARP MIND-SET
Dan Hawkes takes the reins from Dave Levy for this month's feature, detailing his Kent crusade!
QUEST FOR A DAY-TICKET FORTY
It's over to Bluebell Lakes as Luke Vallory heads for his first session back on his quest since lockdown.
EUREKA MOMENTS
Russell Webb reveals his five key game-changers that have helped put day-ticket whackers in his net.
REFLECTIONS OF SUCCESS
Ditch the distance sticks and spod rod – Adam Penning arms himself with a catty and boilies for the big 'uns!