New Direction N1 bite alarm and receiver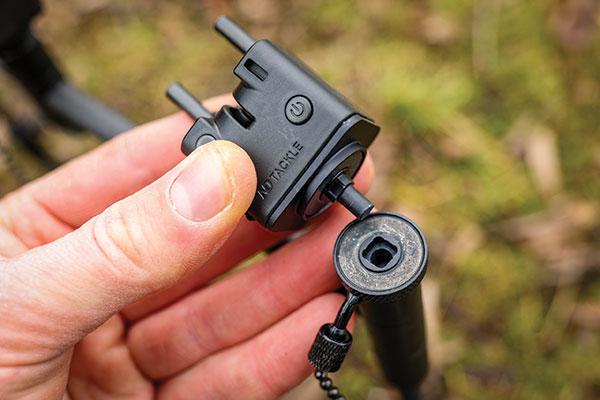 The N1 Neutrino bite alarm has got to be one of the most compact bite alarms we have seen in years. Weighing in at just 45g complete with quick-release adaptor, the N1 lend themselves for use with buzz bars or single sticks and are perfectly capable of long sessions and quick-hit trips alike.
Each alarm boasts two secure snag bars, a quick-release system for perfect alignment and rapid set up every time, an RGB LED light, power button and roller wheel mechanism. Powered by a 250mAh Lithium-ion battery you can expect up to 450 hours of stand time depending on settings and can easily be recharged while on the bank or at home. Each alarm head can also be customised to your preference or to complement your setup by changing the LED light colour to red, green, blue, yellow or white.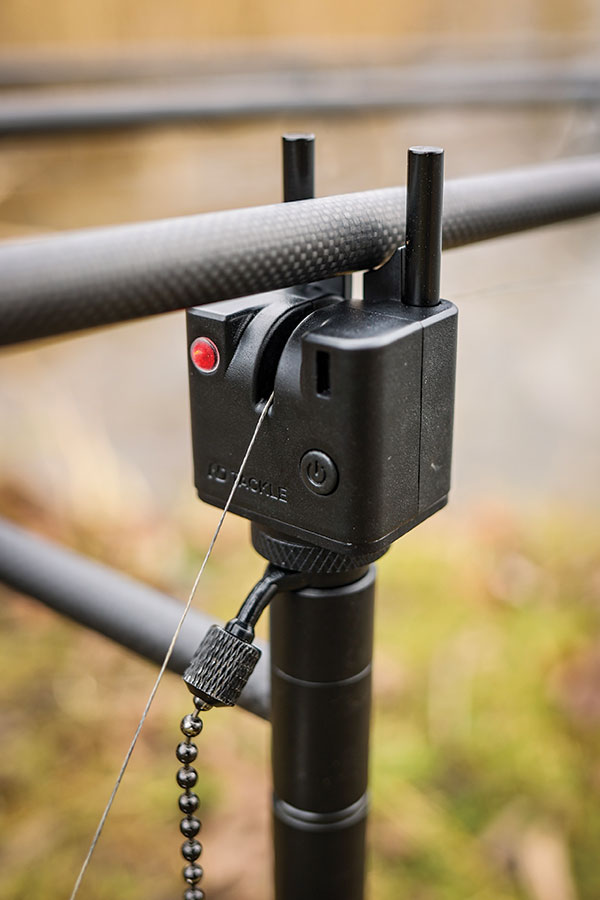 Just because the alarm heads are built with a minimalistic appearance doesn't mean you are short on functionality. Designed to be controlled via the receiver, you can effortlessly control tone, volume, night lights and sensitivity from the comfort of your bivvy. The roller wheel sensitivity is a tried and tested alarm mechanism and with the ingenious sensitivity control you have 10 settings to choose from, ranging from 4mm of line movement right the way up to a whopping 88mm, so regardless of how you wish to fish your lines and no matter what the wind and weather conditions throw at you, you can adapt and ensure you receive instant bite indication or completely erase false beeps.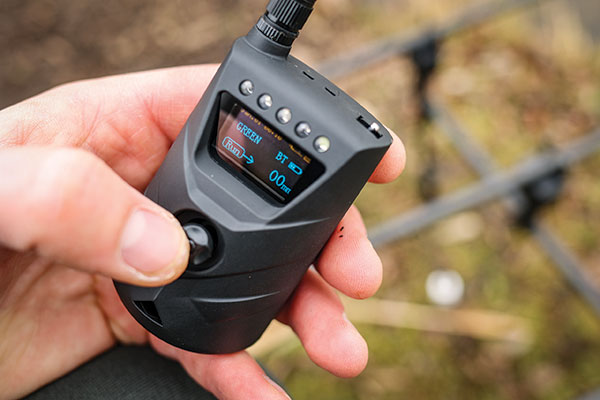 Throughout rigorous testing, the team at New Direction focused on range between the alarm and the receiver and distances of up to 150 metres were achieved, which means that at shorter distances and through any terrain or foliage a strong connection can be obtained, and what's more you can even test the range remotely for yourself.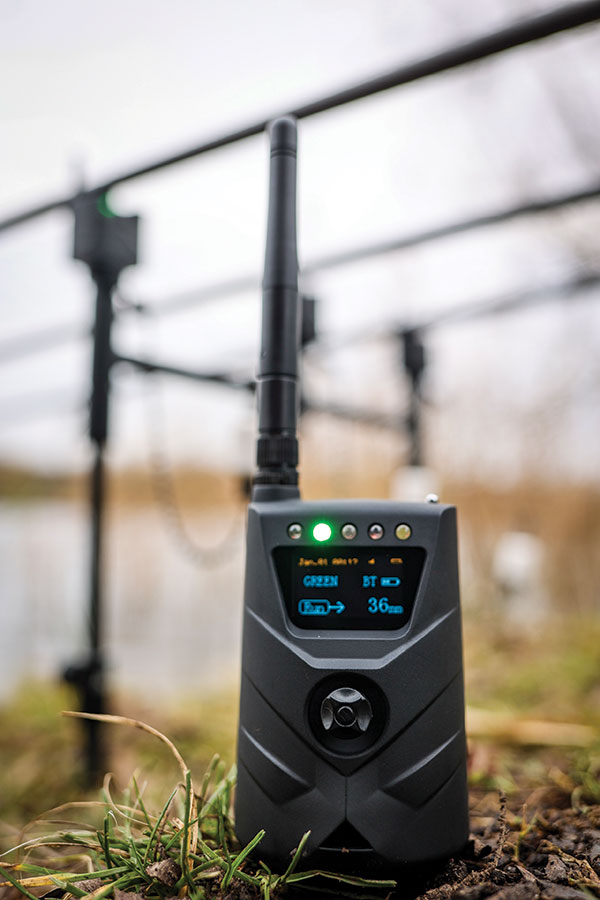 With a unique look, and clever integration of technology we hope we can offer an in-depth tested review in months to come, because offering extremely good value for money is just one of the many attributes we like look the look of!