Luke Kennard "my Journey So Far"
Joining our team of bloggers, Nashbait backed angler Luke Kennard tells us when and where his love for fishing started...
My first fishing experience was 17 years ago, now age 22 I'm hooked and cannot get enough of it. Carp fishing probably isn't what you would expect as an everyday feature for a young man from the small, rural town of Abergavenny, South Wales. However, I can reassure you it features heavily in everyday life for myself. It brings such pleasure and satisfaction to be situated on the bank so often, to share the wonders of nature in the form of the fish and the wildlife. Over the years my angling has taken different directions and over the last 5 years, I have really taken to fishing for one of the most beautiful species in my eyes, carp. From intimate, overgrown waters to vast expanses of open water with unknown stocks of carp, if they are in present then I won't be far behind. My fishing has gone from strength to strength recently and I consider myself very fortunate to be employed by Kevin Nash as a field tester for his very own Nashbait.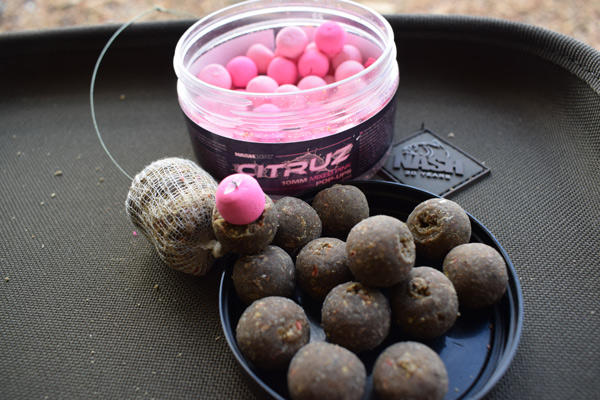 As far as I'm aware nobody in my family prior to myself had ever set foot on the banks with a rod in hand and the intentions of taming some of the unknown. As a family, we used to take regular trips to the canals and around the local park lakes where we would often see anglers surrounding the waters. My interests were clear from such a young age as I was often caught by my Grandad sneaking off to get a closer view of the anglers before being carried back to join the family. My Grandad is a huge contributing factor to where I am today with my fishing and for that, I am ever thankful. Age 5, after months of persuasion my Grandad finally took me fishing for the first time. With no prior experience of fishing, my Grandad thought on his feet and constructed a rod out of a bamboo stick from his garden and some old line and hooks that a friend had passed on to him; it was off to the canal we went. Although I did not manage to catch that day, I can remember the sheer joy that my first fishing experience brought to me. Bamboo, line, hooks and maggots that were all it took to take a lifelong hold on me. Despite a blank on my first experience that did not deter me, I was desperate to go again. Every day I would ask if I could go and fish on the canal again, I was like a never ending record. Grandad agreed to take me back to the canal and it was on my second angling experience that I made my first capture. It may not have been the biggest, it may not have been the prettiest but it certainly put me on the path to where I am today. A small perch on a bamboo stick, it was awesome! 17 years on and I am still loving and appreciating every moment I get to spend on the bank whether it be a long or short session, blank or fish-filled or even just chatting to other anglers.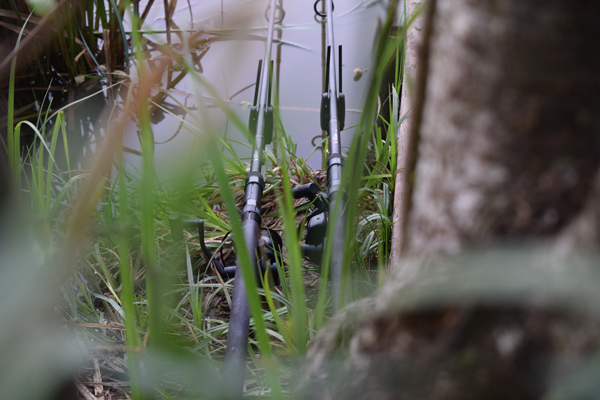 More recently I've been concentrating my efforts on short sessions, putting all my efforts into trying to nick a bite in a couple of hours here and there. It was a Friday and I'd just got home from work with preparations in mind for a trip to the new Nash Lakes at Royston the following weekend. With the anticipation being too much I couldn't just sit in at home, a couple of phone calls later and I was making my way down to my local lake for a quick overnight session. On arrival at the lake, I was grateful to see that there was still a peg free. After lowering my gear down onto the peg I proceeded to do a quick lap, chatting to the other anglers whilst observing the water. The general theme I got from those who I spoke with was that 'the fishing is slow and not many have been out'. Despite the cold wind and the fish seemingly not being on the feed, I still remained ever the optimist and confident of a bite. Working with what was in front of me, I sat at the foot of my peg watching the water for an hour looking for any signs of fish. A fish showed once, twice and a third time. That was enough for me, the Nash Dwarfs were at the ready waiting for rigs to be attached before flicking them out to where I had seen the fish show in hope of a quick bite. My rig of choice for both rods consisted of a snowman on a blowback rig. I opted for the 20lb Nash Combilink in slit with a size 8 Nash Fang Twister, coupled with a Nash Hook Kicker to give it a real aggressive turn on contact with the fish. My choice of bait for the snowman is one that I have incredible faith in; a 15mm Nash Key Cray topped with a 10mm pink Nash Citruz. This deadly combination always seems to work its magic when the chips are down. In an attempt to reduce disturbance, I chose to fish a PVA stick of crushed Nash Key Cray boilies, dipped in the matching glug before threading this down the hooklink to provide some protection for the hook on the cast. Three hours passed and the bobbins had remained motionless, with the last of the day's light closing in I decided to have a change of tactics. Bright singles and small PVA bags seemed to be each anglers plan of attack, all to little or no results. I decided it was time to put some bait out. 10 minutes later and 40 or so whole and chopped Nash Key Cray boilies had been spombed out, depositing the bait in the area I had seen the fish show from earlier. Two fresh baits and a couple of quick recasts, the traps were set for the night. The night seemed to be passing uneventfully, at least that was until the early hours of the morning. One short bleep, followed by another on the left-hand rod materialised into the alarm going into meltdown as a screaming run occurred. With the efforts came the reward as shortly after picking the rod up I managed to land a pristine 20lb+ Mirror Carp. A fish that brought a huge smile to my face as I knew that the water had been proving difficult of late and to be rewarded with such a stunning fish was far more than I had expected. A couple of self-takes, a fresh rig and recast and it was time to get back in the bag. The rest of the night proved to be uneventful as the bobbins returned to their motionless state and remained that way for the duration of the session. Before long it was time to pack up and head home with a fish to my name and a smile on my face, what a great way to start my preparations for my trip to Royston.