Keep clean whilst on the bank!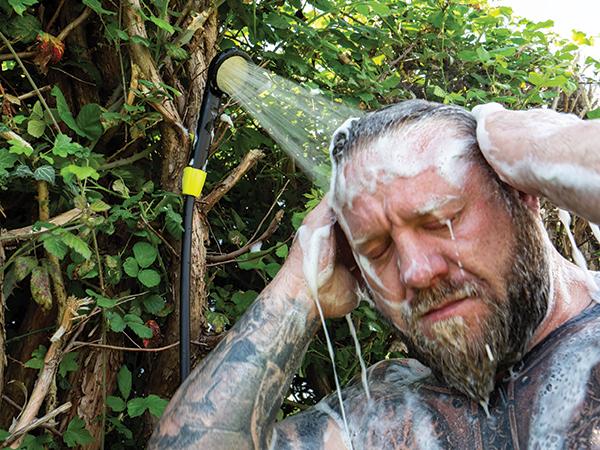 Staying clean on the bank has often been an afterthought, especially if venues don't have shower facilities, where it was often a swipe with a baby wipe and off you went.
Well that is thankfully a thing of the past, and this is especially key when fishing longer sessions both here in the UK and across Europe. The brand new RidgeMonkey Power Shower is a simple piece of kit than can convert any of the RM heavy duty water carriers directly into an on-the-go shower. What's more, the kit comes supplied with a black 10L Heavy Duty Water Carrier, that we think looks great and we would love to see on the shelves on its own.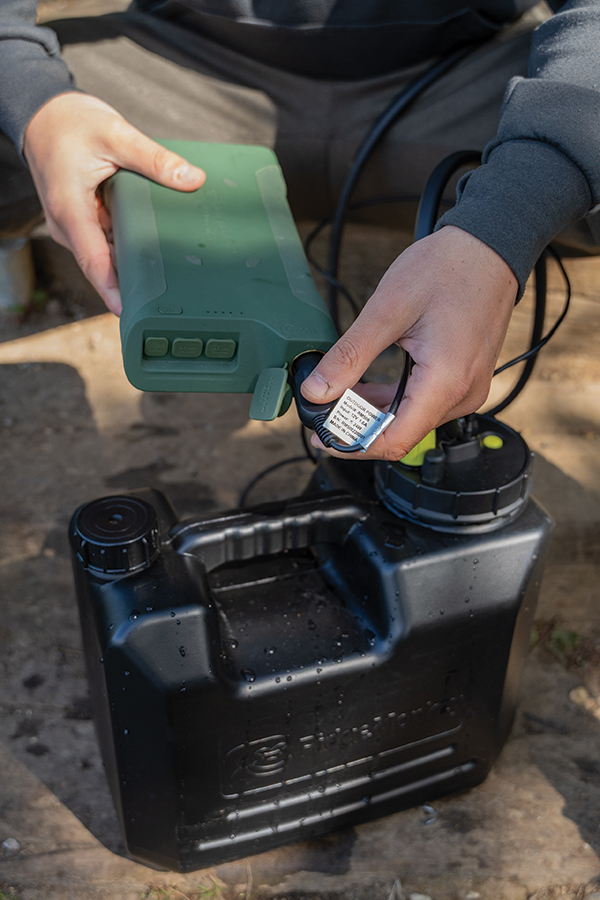 Safe to use with both hot and cold water, the shower device delivers up to 4.5 litres per minute. Not only is it ideal for keeping clean, but also washing off your cookware kit, dirty dogs, muddy boots and much more. It can be used from the bivvy, on the back of your van or just about anywhere you are willing to strip down and scrub up.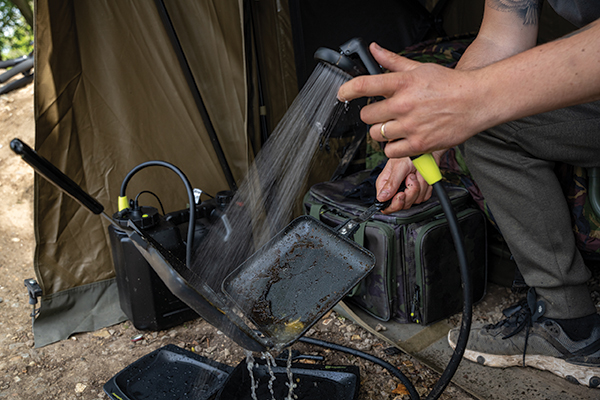 The device itself simply screws on to the supplied 10-litre Heavy Duty Water Carrier and once plugged into a 12v 2A power supply will give you a clean constant flow of water. The electronics are fully housed in a waterproof IP67 rated design and a suction cup with hook allows you to hang the device from any flat surface. A great innovative piece of kit, that will work wonders on the bank, down the beach, camping with the family or even in the back garden.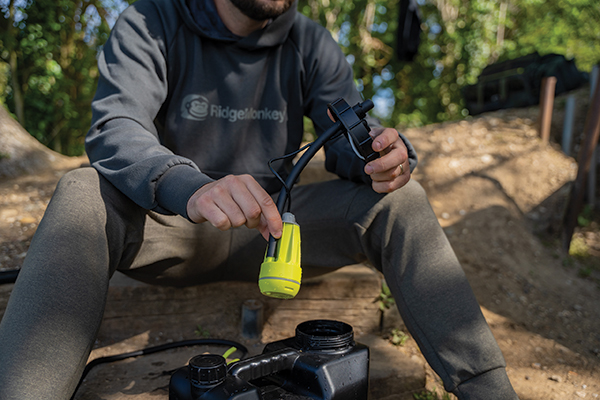 Ridgemonkey
Outdoor power shower
RRP - £64.99
Website - WWW.RIDGEMONKEY.CO.UK