July 2020 Issue | On Sale Now!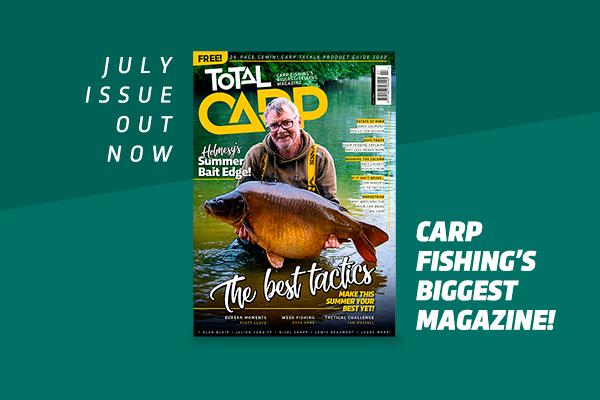 Back in to the swing of things after the lockdown, we've got another packed issue for you. Check out what's made it on to our new-look cover!
FOUR SEASONS OF BAIT
Mark Holmes reveals his summer bait edge to keep the bites coming. Fancy an insect wrap? Tasty…
IF IT AIN'T BROKE…
Tom Maker reflects on the simple tactics that just keep producing the goods, year after year!
THE TACTICAL CHALLENGE
With Troubleshooting on hold, we set Ian Russell a series of tactical challenges… it's a boilie thing this month.
EUREKA MOMENTS
Scott Lloyd reveals 10 key lessons learnt over the years and how you can apply them to your fishing.