Ian Russell On Nights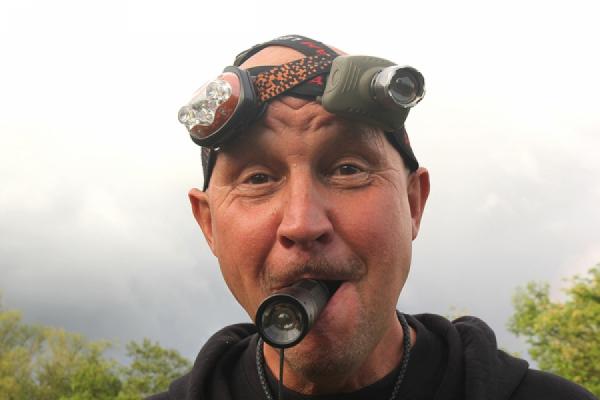 In this month's instalment, Ian talks to us about how he attacks a night carp fishing session and how you can do it safely and efficiently.
After speaking with Deputy Editor Dan Murrell about this feature and our planned night time escapade I was immediately looking forward to a night on the bank, after all it is one of the major bonuses of being a carp angler, being able to use the often neglected hours of darkness to help up your catch rate and most of all expand your carp fishing experience.
Dan wanted to know if my carping approach changed at all, the tactics, baits and techniques I apply in the day, do they still work at night or do I have to change my plan of attack.
Well in a nutshell no, my rigs bait and tactics are to catch carp and this doesn't change if the sun is bright in the sky or the moon is on the horizon, after all, do your feeding habits or senses change? Because from my experiences the carp certainly don't. The major benefit from fishing nights is, of course, the added hours you are putting in. This allows your chosen spot, rig and bait extra time to work and sometimes all you need is just a few more hours to transform a blank into a success or even a red letter day.
All I would say is that a change of location can sometimes play more of a part in my night carp fishing. For example, first light is one of the best times to get carp among the edge just after the cover of darkness has lifted they can drop their guard and shoot around the margins. I often have a rod down the edge to bring a possible bonus fish as soon as the sun begins to show. Instead of thinking about changing your location due to daylight think more about temperature. If the night is clear and the temperature drops considerably from the day time then look to fish at the bottom of the bar where it may just be a degree or two warmer as opposed to the top. Bait is the same, it works 24-7 around the clock if it changed why would black foam produce take at night when fished on zigs? Surely the logic would presume bright baits or glow in the dark but this is not the case in my findings. As soon as you start trying to use night time baits and night time rigs you are already chipping away at your own confidence and you only ever should be building on this already.
Dan Murrell fires away again "Well if your tactics don't change what about the gear you bring. Do you have to take much more? "
Of course, the first things are a bedchair, bivvy and depending on your culinary level of expertise, food and a stove. As far as fishing tackle goes it's the same, of course, it is always wise to take more bait and spare clothes, tackle just incase it turns into a disaster or a red letter session so be prepared. If you are comfortable you will fish better and this goes from a simple change of socks to a comfortable and supportive bedchair just in case the night isn't as prolific as we would hope. Another addition to the tackle bag is the head torch I like to take several with spare batteries and even a small yet powerful torch. You don't have to use it to do every task, by all means, get your night vision in but when a fish is captured a torch is essential to give the carp the much-needed care and attention they deserve, safety is an absolute must. Another reason to include a bright torch is when casting to snags or islands you need to illuminate the swim for increased accuracy. Don't think for a moment you will scare the fish off I think that is one of what I would consider to be the biggest misconceptions in carp fishing. Back in my youth, we would actually use a 1million candle light power torch to find carp within the snags and margins and the carp's response was actually quite interesting.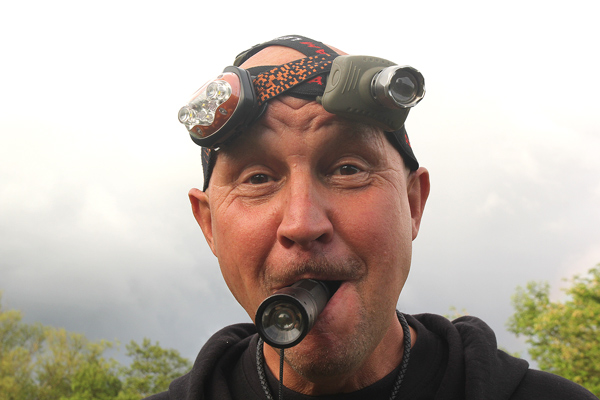 You can never have enough torches
Right Ian, so imagine we have just got the gear to the swim and it's preferably daylight what are the first things you do?
When you set up take into account that there are no stumps, bivvy pegs or roots you may fall across in the night when you are blinded by your dazzling alarm, leave a clear path to your rods, net and unhooking mat. It is not always easy and does take preparation and thought but it is worth it. The next step is, of course, to set the rods up and make your casts. When planning a night-time session I cast each rod and then take it to the wrapping sticks and mark my line with marker elastic. This allows you to competently replace your rod should it go with a set distance meaning you will not come off the spot or worst case end up in the tree. Don't be afraid to write these down, notes are key as once you have caught a carp you can often rush around and make mistakes. Take your time to get your wraps and accuracy right as this will help you in the long run. When casting also chose your skyline marker, you have to be able to pick it out in the most cloudy and dark sessions so don't choose a small low lying bush look for pylons, chimneys or tree tops. Funnily enough, every lake has a good spot at a pylon, as this is one of the best and easiest structures to see at night, but don't feel pressured to fish to it make your own mark and do your own homework.
Ok, so now the rods are out we have just had a take what's your plan of attack to try and get another?
One thing I never see other anglers doing is rebaiting at night. My spod rod is always clipped up to my marks and as soon as I have had a take, out another few Spombfuls go. Sending a lot of time on prolific stocked day ticket venues, it is no different to fishing in the day. Once you have had a take there is a good chance the majority of your free offerings have been hoovered up so in order to keep them coming give the carp some food. As long as you have clipped your lines up and marked your far bank marker you can do it. Whether you are Spombing or using a catapult spend some time to keep building that spot, multiple catches will only occur if the carp continue to feed.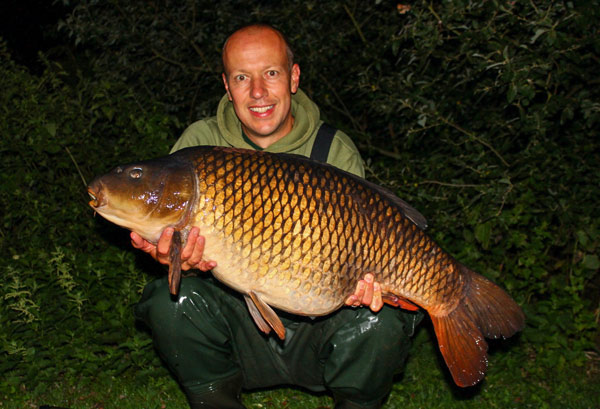 Preparation will help you fish effectively

My rig board is also filled with the rigs I am using, whether it is just two presentations I will have as many rigs as possible tied up ready for action. Don't waste time tying rigs in the night when you need to get the rod back out. Preparation is key to your continued success so use the day wisely to get sorted for a seamless night fishing experience. As well as rigs if you are using PVA bags, stringers or mesh bags prepare loads incase you experience miscasts. It is not fun sitting there in the rain under a head torch trying to get your rods ready, this is wasted time and can easily get you flustered leading you to rush and end up in a right old mess.
I want to pick your brains Ian, the conception with catching carp at night often leads to poor photography so anglers want to keep their prize until the light rises, what are your thoughts on this controversial topic?
Right, now this is important. I won't stand here and deny ever using a retention sling as that would just be a lie, but you must use them safely. Of course, I use the Avid retaining slings and have done for ages now. It is key to remember they are not for long term maximum an hour or so, if I catch a carp just on dark I won't sack it up for 8 hours until first light. Cameras are so good nowadays you can get night shots and these document your night fishing experience. It is good to rest the carp before handling it and also gives you the chance to get your sling, unhooking mat and everything ready before hoisting it out the water and running around like a headless chicken. It is important to note just use retainers wisely. The thing we are looking to catch is obviously the most important to keep safe and unscathed so let's give them our full attention and don't risk harming one just for that trophy shot.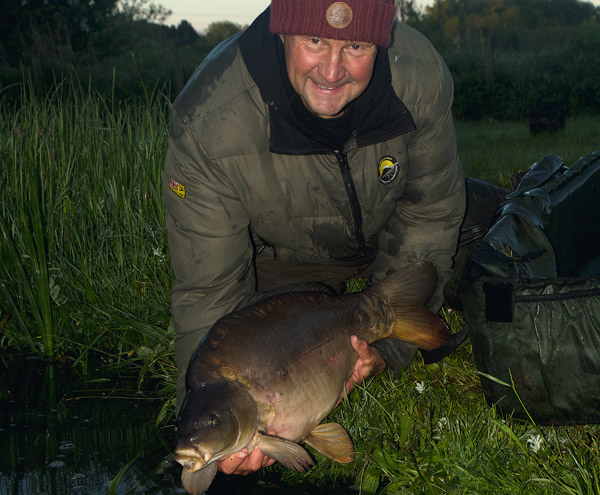 There was no need to retain this pretty fella
Like what you see?

Or buy a single issue