Hi-spec headtorches from My Fenix!
HM65R SHADOWMASTER
RRP - £109.95
An elite, high performance headtorch providing variable lighting for all conditions – if you want just one torch that does it all, this could be it! The Shadowmaster features a high quality Luminus SST40 White LED for a clear, crisp and powerful 1200 lumen white beam with a range of up to 168 metres. Five brightness settings right down to just 50 lumens provide a range of lighting conditions for any requirement. Furthermore, a separate Cree XP-E2 Red LED provides a red floodlight with up to 150 lumens. Four settings provide a range of red lighting down to just five lumens, which is particularly useful for protecting dark-adapted eyes. Non-dimming electronics provide a consistent output throughout the battery's charge.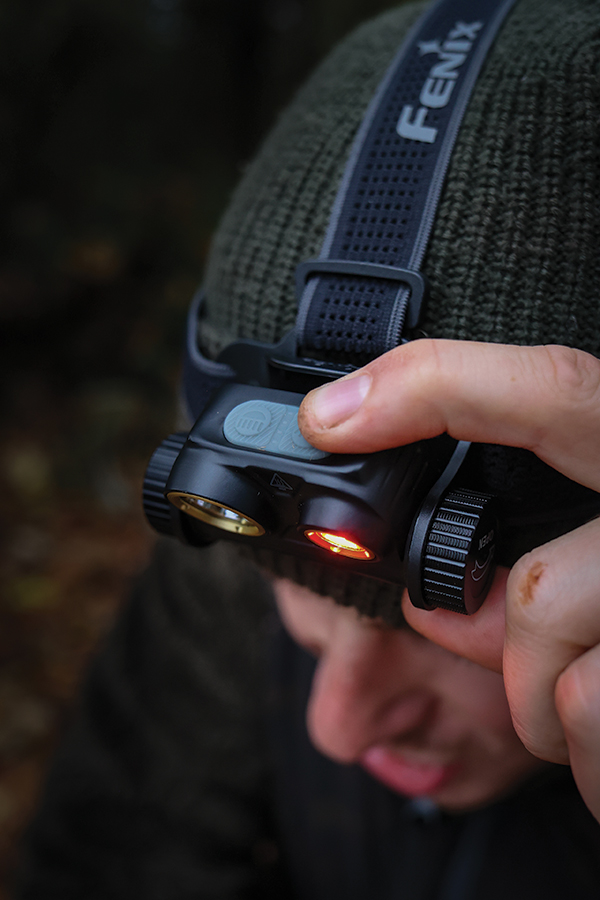 The Shadowmaster utilises a magnesium alloy body for ultra-light weight and excellent heat dissipation. The red and white LEDs are independently controlled via two rubberised push buttons for ease of control. It's a super-tough headtorch rated two metres drop resistant, dustproof and waterproof to two metres for 30 minutes. The 18650 rechargeable lithium battery has a 3400mAh capacity for maximum run times and can be charged via the headtorch itself with a USB-C cable in just three hours. Alternatively, it can easily be swapped out with spares to ensure you can continue your pursuits using the headtorch.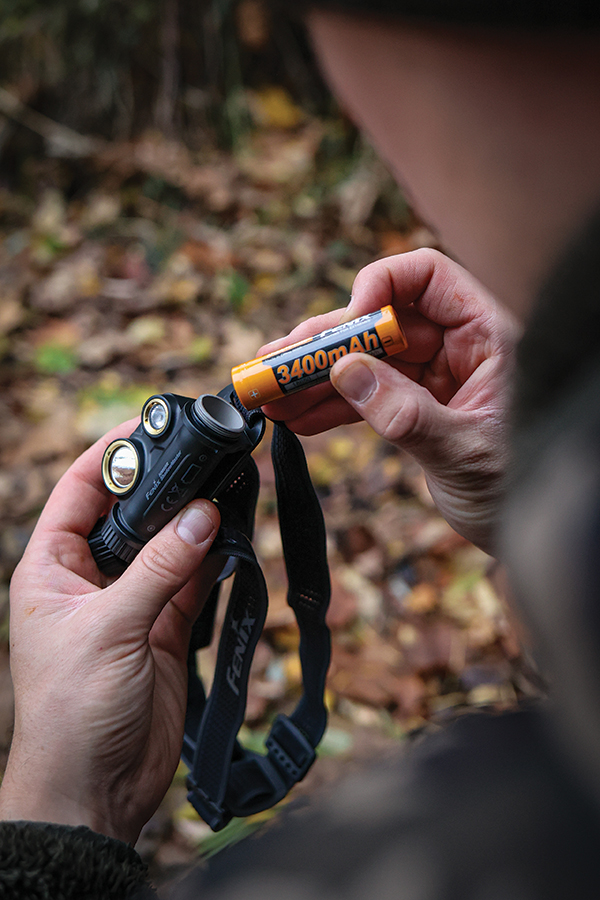 HM50R V2.0
RRP - £67.95
A super-compact multi-purpose headtorch with a Cree XP-G3 S4 LED providing a very respectable 700 lumen max power output, red light modes, USB-C Fast charging and a breathable, reflective headband design. This is the option for people who like a simple, compact and reliable headtorch that can take serious abuse – the head itself is impact resistant, cold resistant and waterproof for use down to two metres for up to four hours! The standard white light has four modes – 30, 130, 400 and 700 lumens – which run for approximately 42, eight, three and one hour respectively. The 700 lumen turbo beam has an impressive 115m beam reach, ensuring you can light far margin features for recasting at night. Meanwhile, the five lumen red mode lasts for up to 60 hours.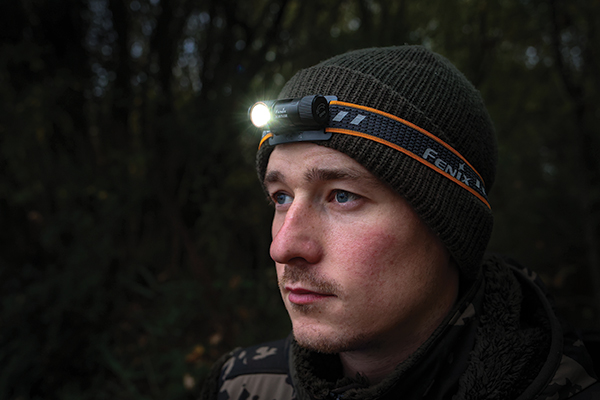 The headtorch features a memory to recall your previous mode and also a battery level indicator to provide info on the remaining power. The tiny light can be removed from the headband to be used as a right-angled torch, complete with pocket clip.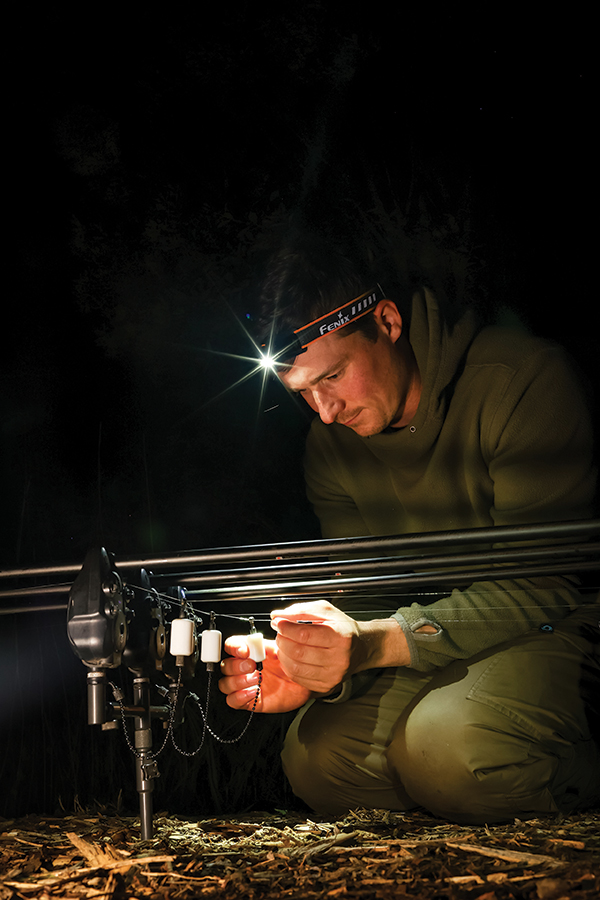 Supplied with a 16340 rechargeable lithium battery, the headlamp can be fully charged via the supplied USB-C cable in just one and a half hours! Furthermore, the battery itself can be replaced, meaning you can keep a spare battery charged for continual use.