February 2020 Issue | On Sale Now!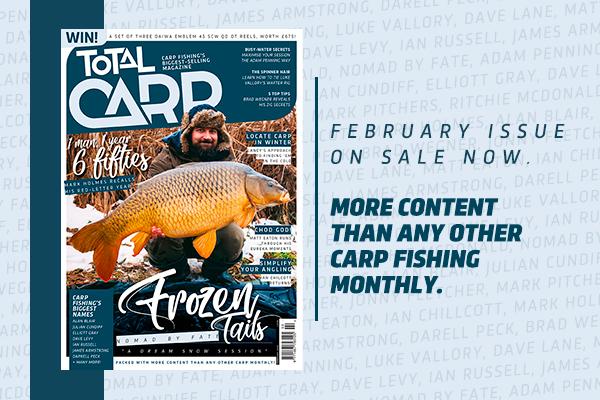 Here's what's inside the February issue of Total Carp…
NOMAD BY FATE
Salvatore Perrone braved the terrible weather in Europe to get out and go fishing, when surprisingly the rivers offered the only chance of some sport.
A YEAR TO REMEMBER!
We welcome back Mark Holmes to the pages of Total Carp, and he kicks off by recalling a very memorable 12 months' angling.
TALES, EDGES & REFLECTIONS
Adam Penning shares some unusual advice on how to catch carp, but proves just how effective it can be.
GET ZIGGY
This is prime time for zigs and Brad Wegner has five useful tips on how to get the most from them.