CC MOORE | Response+ Bait Boosters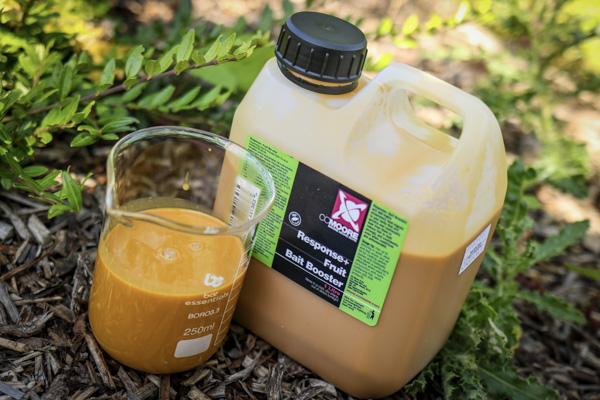 When introduced into canals, lakes or rivers a liquid is going to quickly dissipate and emit the attractive and nutrient-rich additives, quickly enticing fish into an area, encouraging a strong feeding response.
Liquids are so very versatile when it comes to bait application and CC Moore's new range of four Response+ Bait Boosters will work effectively at all times of year, with no maximum inclusion rates. In each of the bait boosters are natural nutrient rich ingredients including that of amino acids, proteins and sugars to create the Cream, Fish, Fruit and Spice liquids.
Soak these liquids into boilies, groundbaits, PVA mixes and spod mixes, the longer the better for extended leakage once introduced. The Cream focuses heavily on the use of cream esters and natural sugars, creating a smooth and incredibly sweet fluid. If you are searching for a salty and pungent fishy liquid then the Fish works great in conjunction with baits with a fishy or spicy back note.
Considered one of the best cold liquids is the Fruit liquid, being high in natural fruit sugars and known to soak quickly into a bait. Or if looking for a savoury and spicy liquid, this will lead you to the Spice, a thick dark brown and red liquid appealing to any carp that swims. Mix any of these into a PVA bag or stick mix and see the carp go straight for the hook bait time and time again, such is the subtle yet highly attractive nature of each Response+ liquid.