Carp Spirit Razorback Brolly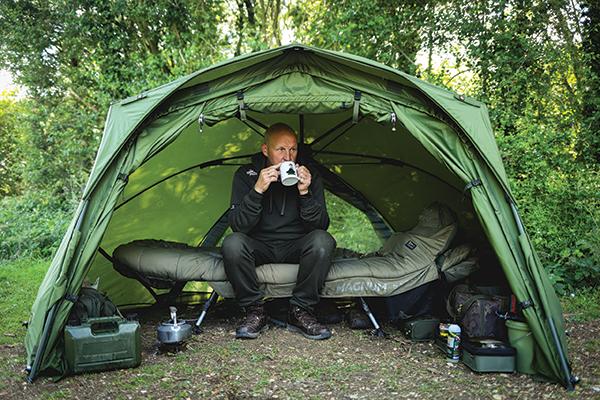 On first look, the RazorBack Brolly looks really impressive. Sturdy, spacious and good looking, all at a cheap price point. With the warmer weather upon us, a brolly system is quite often the choice for anglers with the open front and the increased airflow all making for a more comfortable angling experience. However, the weather can be unpredictable. In the unfortunate event that you've set your brolly up facing the wrong direction and the wind picks up, or it starts to rain, it can quite quickly become pretty unenjoyable.
This is where the RazorBack brolly comes into its own; you can use it in multiple ways ensuring you have the best experience on the bank as possible.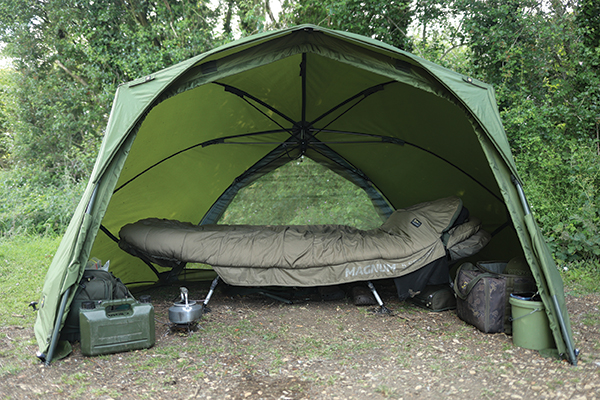 Let's start off with the build. The brolly is constructed using an 8,000mm hydrostatic head with a 200D nylon PU fabric. With the thermal taped seams throughout, this brolly provides excellent waterproofness and durability. The brolly is supplied with storm poles, which will allow you to endure the toughest weather conditions. There is also a detachable centre pole for increased headroom, but this will also act as extra stability.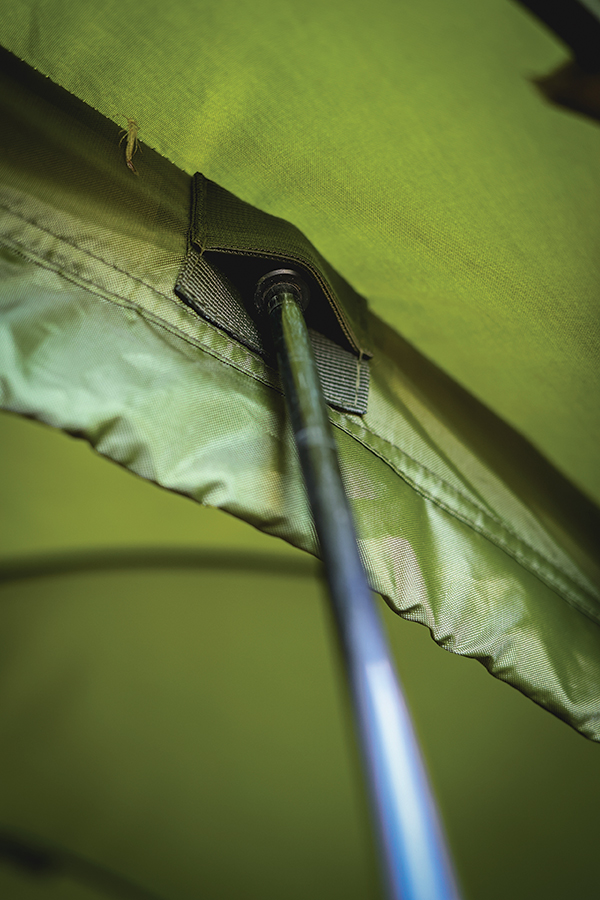 One thing that anglers may dislike about a brolly is the reduced size within. The RazorBack has a flat back design, meaning you can get your bedchair right to the back of the brolly, giving you plenty of room to store all of your equipment and fish comfortably. Other features include Velcro rod straps, a PVC groundsheet, oversized carry bag with double zips and heavy-duty T pegs.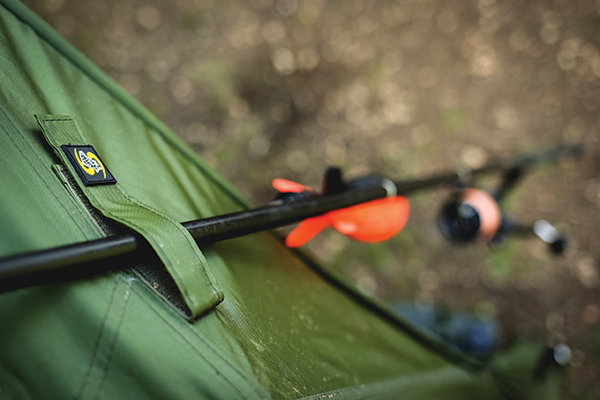 Finally, a couple of features that will allow you to use the brolly all year round. The RazorBack features a solid centre door with mosquito mesh that can be fished in a letter box style. Perfect for keeping out those pesky mosquitos in the warmer months but also to keep the weather out when necessary. This is sold separately but is a fantastic addition to the brolly.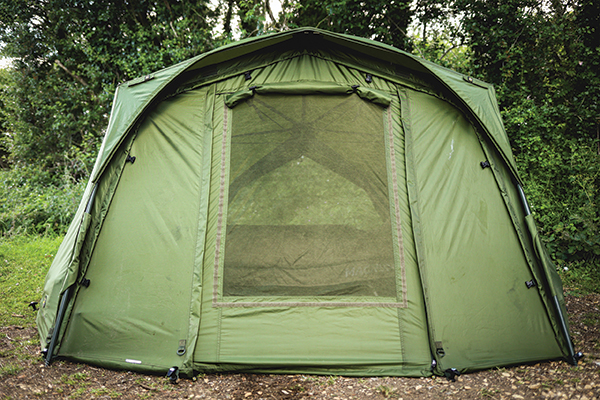 If you are looking to get a brolly but still unsure whether you want to move away from the comforts of a bivvy, then the RazorBack Brolly is definitely worth looking at.
CARPSPIRIT
RAZORBACK BROLLY
RRP £189.99
WWW.CARPSPIRIT.COM