September issue on sale now!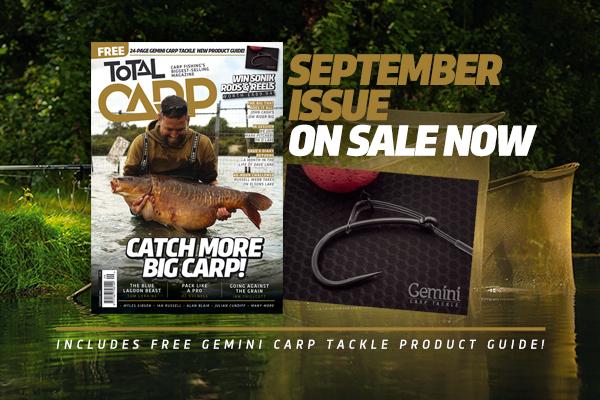 Take a look at that cover – what a carp and what a capture! It's actually a fish that is on my own hit list, having had a ticket for a few seasons, but as ridiculous as it sounds I'm yet to wet a line for it! With limited time for my own fishing, it's hard to start another campaign when I still have unfinished business, but Tom's story has certainly started that fire burning strong!
This issue sees a turnaround in a few features too as some of our pros move in a new direction. Dave Lane's Diary returns and with a number of tickets in his possession, we are expecting some exciting fishing – for now, though, it's a catch-up on what's happened from then until now. Ian Chillcott also makes a return to our pages with his Reflections of Success. Another great angler and importantly a great storyteller too, so we're sure this series will be an invigorating read.
There's loads of great content in this issue, as you regular readers would of course expect! We follow Alan Blair on his London Road Trip, join Mark Pitchers in session at Q-Lake, challenge Russell Webb to 48 hours on Elsons and see how Luke Vallory approaches a very weedy Sandhurst Lake. On top of all this Ian Russell heads to Kent and manages one of the biggest commons in the lake on his 24-hour Troubleshooter tuition!
That's just the LIVE features and there's lots more in-depth technical know-how and latest gear on offer too, including a FREE 24-page supplement, showcasing the latest tackle that is soon to be available from the genius team at Gemini Carp Tackle!
So without further ado, I sincerely hope you enjoy the September issue of Total Carp!
Matt Editor
SEPTEMBER TOP PICKS…
THE BEAST FROM THE BLUE LAGOON!
Every once in a while a carp will grab your attention… either its sheer size, stunning looks, or some characteristic that is different to the norm. This carp ticks every box and Tom Loraine talks through his campaign on the unforgiving Blue Lagoon in search of his target.
TROUBLESHOOTER
We head to Kent with Ian Russell for a 24-hour session at Hartley Lands Fishery with Troubleshooter client Mark Stevens. Being new to carp fishing, Ian soon has him in the swing of things and an action-packed session on Nick's Lake is topped by one of the biggest commons in there!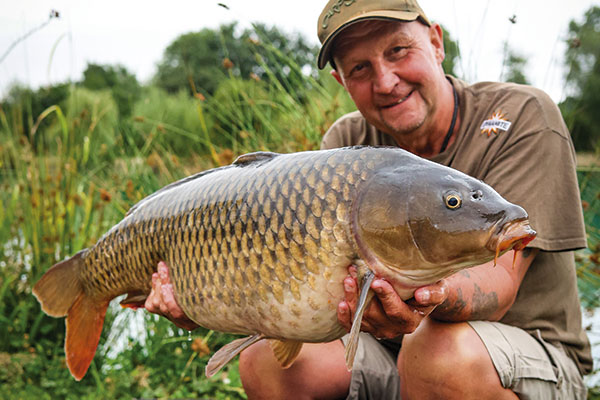 PACK LIKE A PRO
Oz Holness continues his in-depth technical series as he outlines the kit he uses to catch such monumental carp. Learn to pack light and adopt the minimalist approach like Oz and you too could keep one step ahead in the hunt for big carp!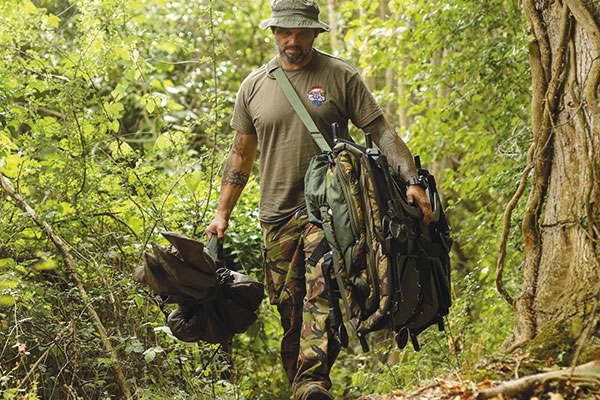 THE LONDON ROAD TRIP
Alan Blair stays in Blighty this month, with a non-stop trip around the capital catching carp. Back-to-back sessions with minimal sleep while desperately trying to keep on the carp's tails leave Alan a broken man. Has the bionic man finally bitten off more than he can chew…?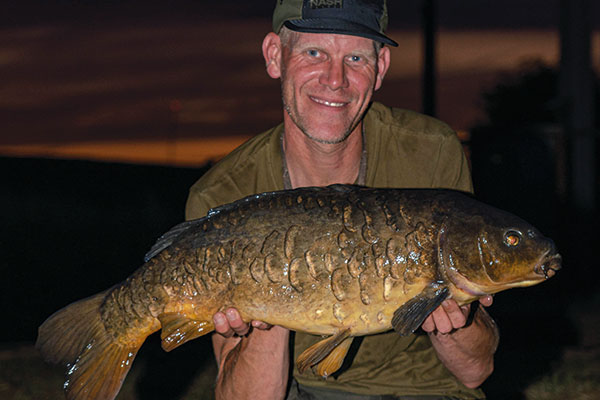 DAVE LANE DIARIES
Laney's carp diary returns to the fold and in this issue he brings us all up to speed with life since Covid hit! A life-changing period for many, Laney also found himself in a number of new situations, but one thing always stays the same – the desire to catch big carp!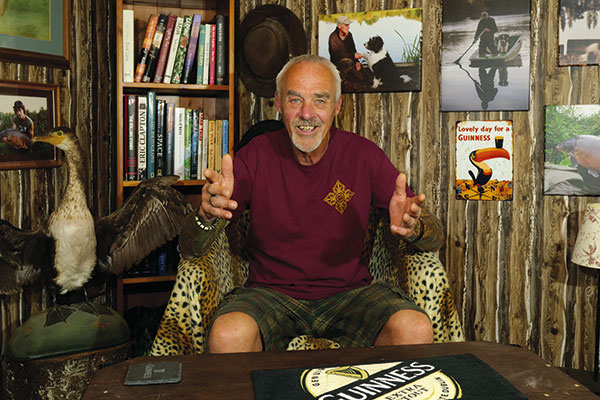 REFLECTIONS OF SUCCESS
Ian Chillcott reflects on some of the purple patches in his angling life… piecing together the puzzle and how it all came together for ultimate success. Chilly looks at his time on Farriers and how avoiding the ordinary delivered extraordinary results!