The solid bag certainly isn't just a small-fish tactic either; I have used them on prolific venues and low-stocked big fish waters alike to equal effect. I do generally tend to alter the way in which I use them for each, though. On a prolific water where there are greater numbers of fish present, I will use the solid bag over an area I am baiting with the spod. When spodding out a mixture of bait items, the solid bag perfectly replicates a particle mix and can get you bites much quicker as opposed to a single hook bait cast over the top of a baited patch. When fishing low-stock venues, I use the solid bag to set a trap and fish for that one bite, knowing that I have a small patch of bait perfectly presented around my hook bait.
So what type of situations lend themselves to use of a solid bag? They are pretty versatile, but because the hook link is within the confines of a parcel, they are particularly suitable for fishing spots whereby an exposed conventional rig would encounter issues. In circumstances where you are faced with obstacles that may hinder or even obstruct a conventional rig, such as lily pads, casting to overhanging trees and fishing to a canopy of weed, the solid bag can be an excellent tool at getting a hook bait and small patch of bait presented effectively.
Due to the fact that the hook link is concealed within the PVA, there is no chance of the rig becoming tangled or coming into contact with branches or debris. I have used the solid bag on a number of occasions to fish tight to islands and margins where there are overhanging trees present, allowing me to clip up tight and let the bag brush the branches before entering the water with no risk of it becoming tangled or snagged up.
When undergoing this type of fishing, whereby the solid is used to present among snaggy areas, it is vitally important to put fish safety first and angle with strong, reliable tackle in order to land each fish that is hooked.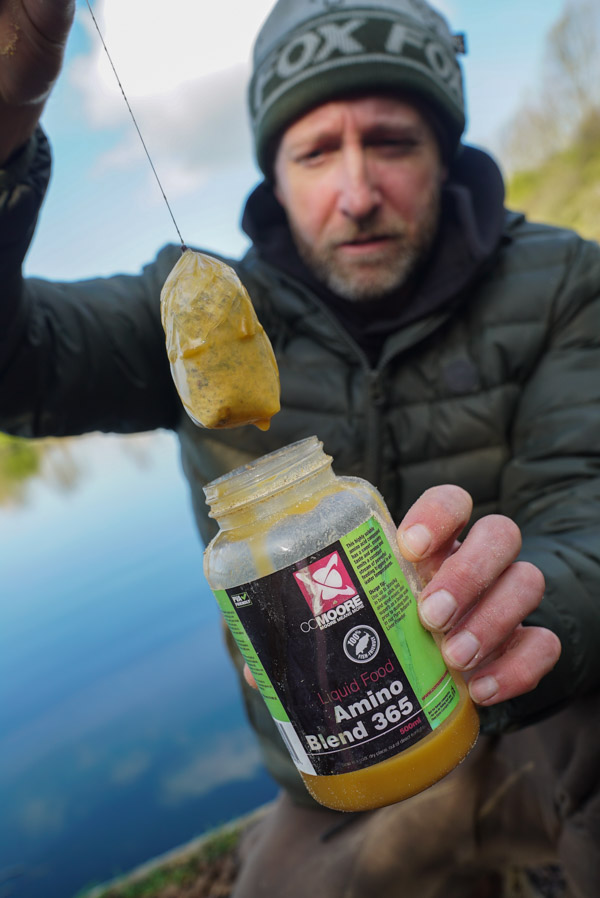 There are times though, when I do feel the solid bag can be a hindrance and I certainly do not think it should be used as a way of getting around weed, as the short hook link can mean that it quickly becomes snared up if it were to sink into weed or debris.
A number of years ago I met up with Rob Hughes to photograph an underwater feature, whereby I was using solid bags to fish to a silty gulley out in the lake. On this particular occasion, I genuinely believed the 'solids' would give me an edge when fishing in the silt, picturing that they would be presented above the silt with the bait and hook link proud. After getting a positive drop on the rods, I was convinced a bite would be on the cards. The following morning I awoke to motionless bobbins and it was later revealed when Rob dived down to my spots, that the bags had sunk into the silty lake bed, with the hook bait completely masked by the soft silty bottom and fishing completely ineffectively.