The new Deeper Range Extender! (Video)
Deeper has been busy in further developing its products since its first sonar release. With accessories available that allow you to connect your Deeper sonar to a bait boat, it was only a matter of time until a new product was developed to enable longer distance mapping and scanning.
Bait boats are becoming ever more popular with anglers. However, not all bait boats come with built in sonars, and if they do, they can cost an arm and a leg. This is where Deeper comes in, combined with the brand new Range Extender kit. The range extender kit is designed for bait boats and will improve connection between your phone and sonar over longer distances, giving you peace of mind when fishing larger waters.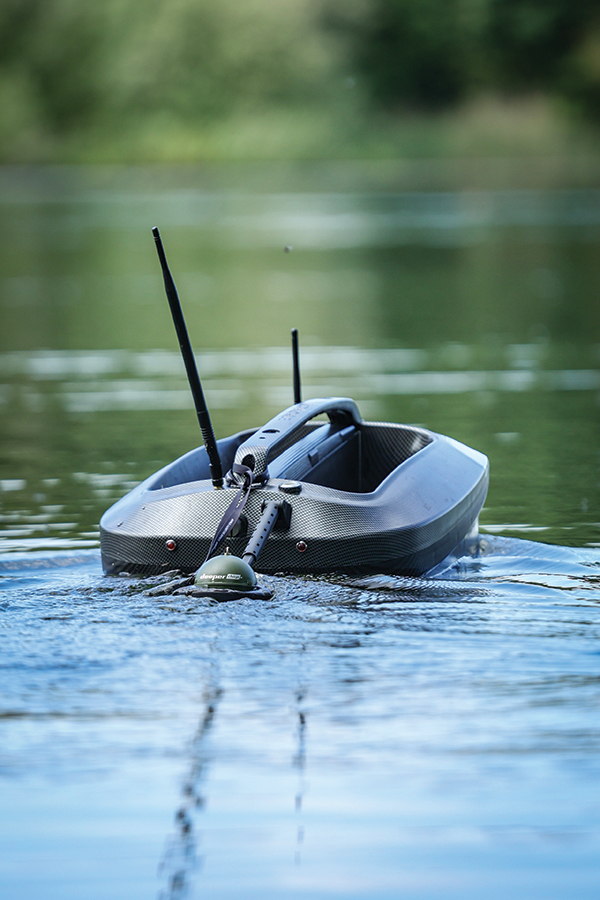 The extender will provide connection up to 200 metres. This is an extra 100 metres range than the PRO and PRO+2 sonars, and 80 metres more than the CHIRP+2. You'll be glad to know that the range extender is compatible with all the three sonars mentioned above and comes with a full two-year warranty and full customer support.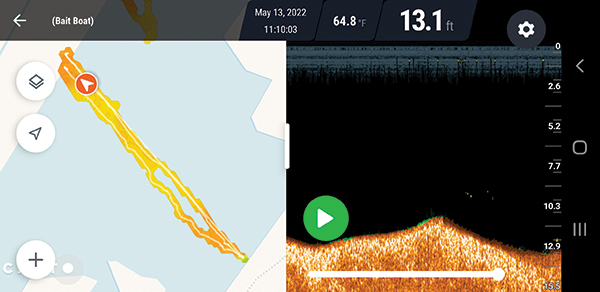 Unlike some other range extenders on the market, the Deeper doesn't require any IT skills, is simple and easy to use without any complicated setup. The phone mount fits directly on to a tripod with the range extender attaching to the top of the flexible gooseneck. This will ensure you get the best out of the range extender as it needs to be fixed in a vertical position facing the water in front of you. This is a good time to mention that Deeper is also releasing a tripod that is designed for the range extender, so if you don't have a tripod, this is worth looking at. Like the sonars, the range extender is very simple to connect to your phone and sonar through a Wi-Fi connection. Once both are connected, it's incredibly easy to use, simply drive out your bait boat to the desired range. Battery life on the range extender is up to 14 hours of usage and it only takes three hours to fully charge, plenty of battery for a long session.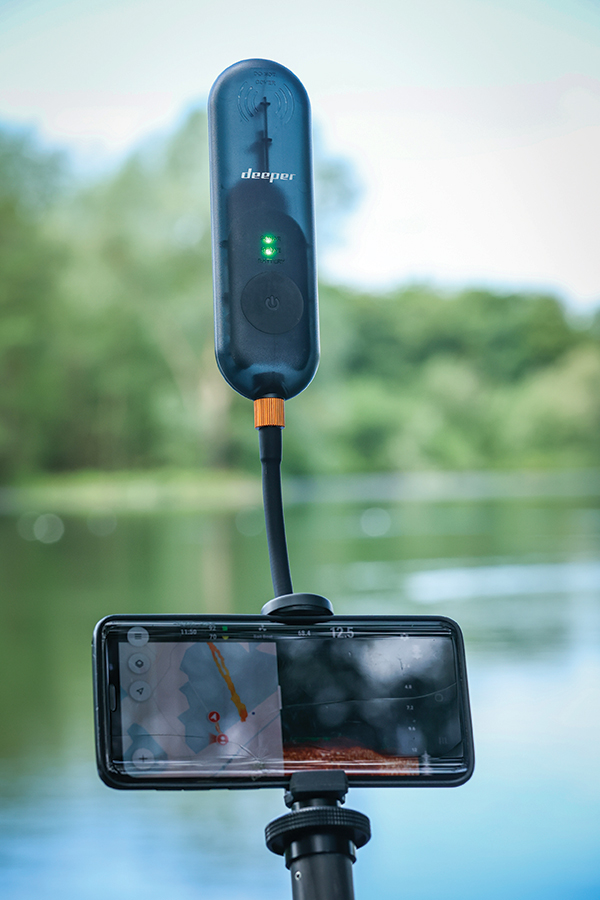 Setting the bait boat sonar holder up is also super-simple. Firstly, using one of the dual lock stickers, attach this to the back of the bait boat. It's important you make sure the area of application is clean and you leave it to set for at least 24 hours for a secure fit. The sonar fits into the holder and then is secured by a small screw. Another safety feature that Deeper has utilised is the safety strap that attaches to the Deeper and the bait boat. So, in the unfortunate event that the sonar holder detaches from the bait boat, you have peace of mind that you aren't going to lose anything.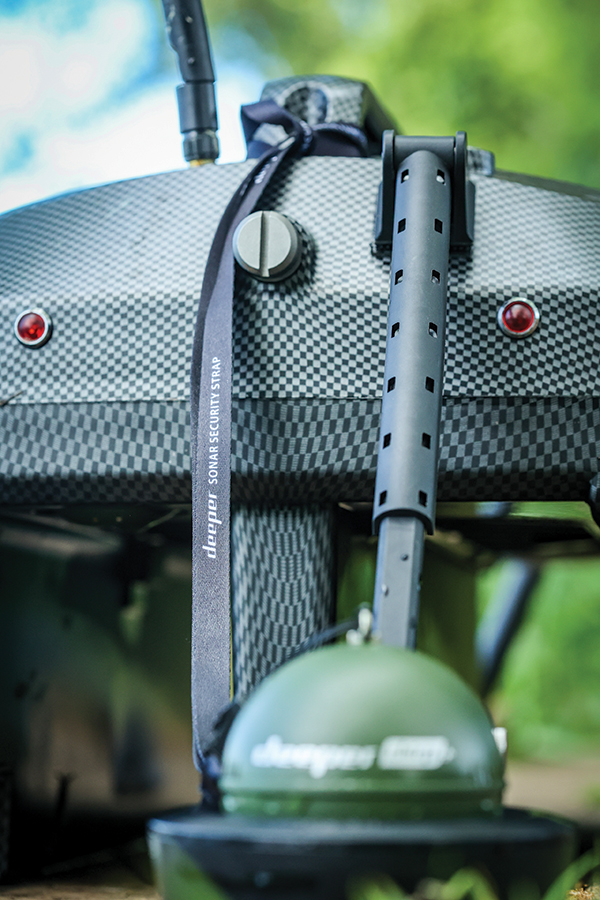 Another nice feature of the range extender is that it's waterproof. So, when it's raining, or even just damp out, you don't need to worry about trying to protect the extender from the elements. Being in the UK, this is a great feature, as it's always raining…
As mentioned previously, for all those bait boat users out there who are fishing on larger waters, or even new waters on the Continent, the Deeper range extender is a handy piece of kit that will assist you in being as accurate as possible at longer range and hopefully help you put more fish on the bank.
WHAT COMES IN THE KIT
- range extender
- a handy pouch to keep it safe
- a phone and range extender holder
- a sonar holder that fits directly on to any bait boat
- a security strap
- three dual lock stickers for fitting to multiple boats.
DEEPER
RANGE EXTENDER
RRP - £179.99
DEEPERSONAR.COM