Lightweight waterproofs from Ridgemonkey!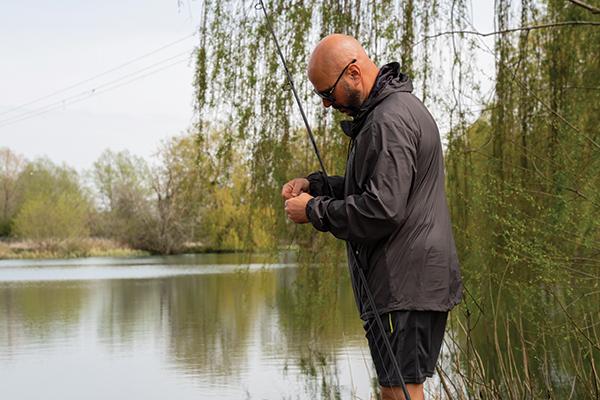 With the warmer months here, it is time to retire your winter wardrobe, but with the typical summer showers and even downpours we usually face you always need to keep water proofs to hand. Now these trusty garments are available not just in green, but the subtle and stylish grey too!
Built with this in mind the Lightweight Hydrophobic Trousers and Jacket are the perfect item to have stuffed in your rucksack ready for when the weather takes a change. Constructed from a 100 per cent polyester High-grade Ripstop material, both garments are lightweight yet durable coping easily with being scrunched up, and the rigours of bank life.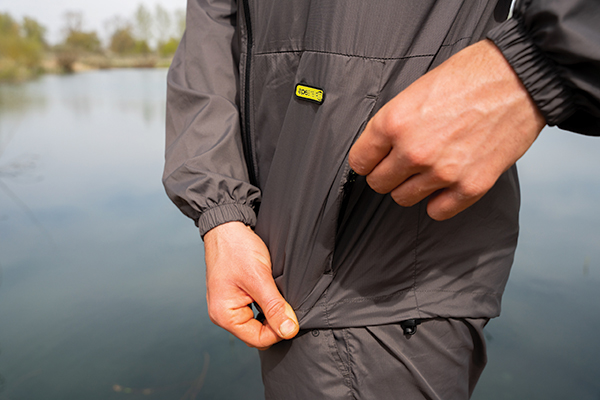 The Jacket is complete with protective mesh-lined hood with drawcord and also two zipped pockets for your essentials. The zips including the full length frontal zip are water-resistant YKK zips for durability and longevity. The Trousers boast an elasticated waist and drawcord for a comfortable fit and with the boot zip Velcro ankle cuff can easily be put on over other garments and secured around your footwear providing complete coverage and protection.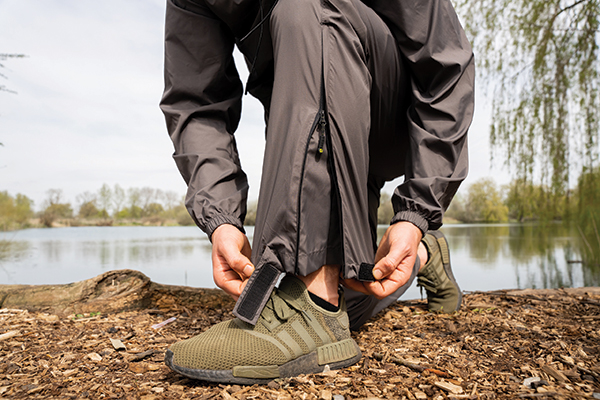 Both the Jacket and the Trousers benefit from a Carbon 6 Hydrophobic outer coating and Oil Ciré calendered inner liner, keeping the items free from your body or undergarment for air movement, helping to reduce you ove heating and becoming sweaty. Wind-resistant, water-resistant and with an anti-static finish both these items have discreet RidgeMonkey branding and are great for keeping in your car, in the top of your ruck sack or stashed away in our barrow.
Available in a wide array of sizes from Small to 3XL and with a good fit right out of the packet, these are an essential item to keep you looking stylish and, most of all, staying protected!
RIDGEMONKEY
APEAREL DROPBACK LIGHTWEIGHT HYDROPHOBIC JACKET AND TROUSERS
£38.99 TO 47.99
WWW.RIDGEMONKEY.CO.UK