Jim Wilson - No excuses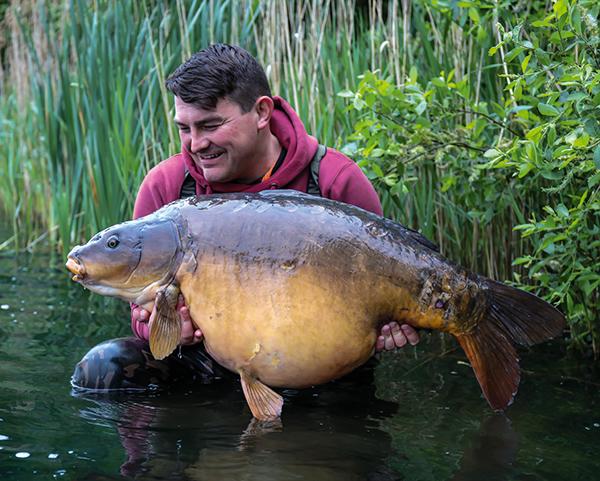 The lake I've been targeting this spring has been a large pit in Lincolnshire called The Foundry. It boasts a good stock with a lot of large carp too, and for my benefit it is also quite local to me and my workplace, which is a great start when you're looking to fit angling in and among work and life. I think this piece will be of relevance with a lot of anglers who are really looking to get their teeth into a water but have a life outside of carp fishing and need to find that balance.
Preparation/planning
For me, planning starts way before any sessions are angled; you'll usually have specific rules that can govern certain factors that determine the outcome. On this particular venue, there's a 72-hour rule in place, which means you can fish those nights, but you then have to be off the lake for four nights afterwards, also the same with 48 hours and then need to leave for four nights until you can return. This had to be factored into my planning as it meant I couldn't do the odd night, then drop on instantly again… I had to look and plan sessions accordingly to suit my schedule and make the most of the blocks of time I'd get. With this in mind, I planned on looking at doing 48 hour sessions around good periods of weather and moon phases, almost putting as many variables and odds in my favour to give me the best chance of success. I would also have to take into consideration my work pattern and what I'd be doing prior to these sessions as I could easily find myself working very long shifts, and the last thing I wanted to do is to be staring down the barrel of a session being absolutely shattered as I know I wouldn't be fishing as effectively as I could be.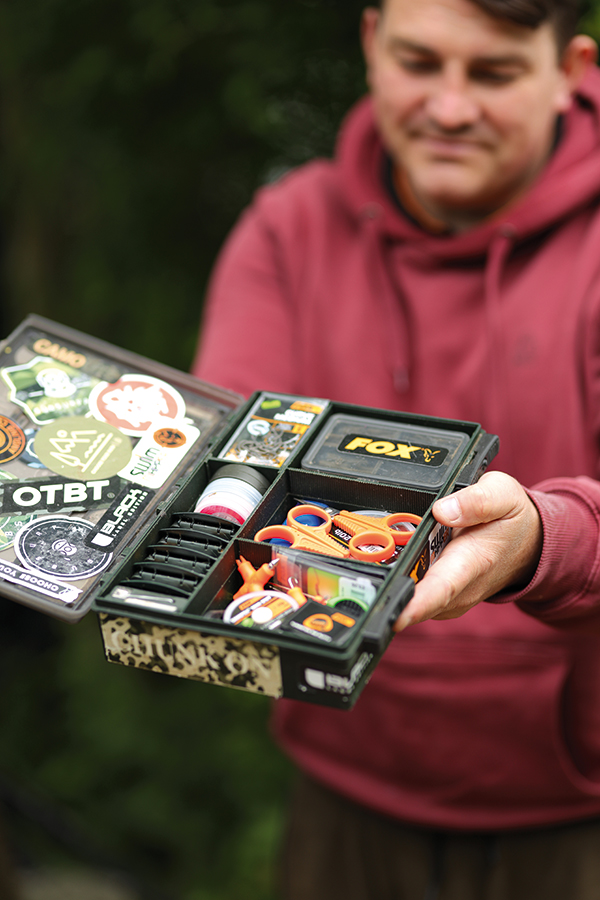 The lake is around 30 acres in size and around 300 yards wide, and one of the main rules on the syndicate is a 0.40mm minimum main line diameter as well as a 3.5oz lead limit too. This can limit your casting ability and areas you can reach depending on the weather, so when it came to looking at certain swims, I knew if a certain weather front brought a strong wind direction with it, I'd be able to factor in whether I'd be able to fish effectively and potentially use it to my advantage to reach certain areas that others wouldn't have a chance of getting near. One of the swims I did focus on allowed me to fish at 120 plus yards, which with the limitations on the main line and lead size is hard work but it paid off by using the weather to my advantage.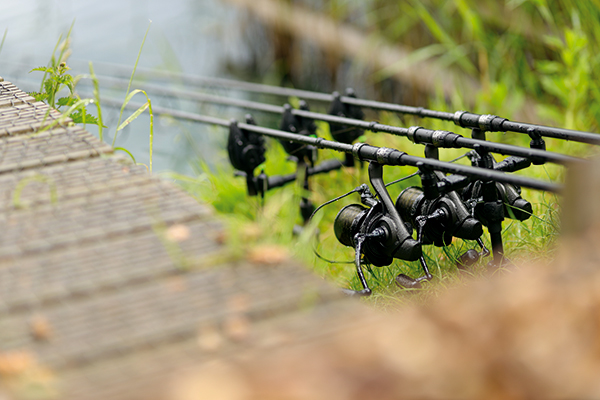 Confidence/simplicity
I think confidence and keeping it simple are two things that go hand in hand; in work we have a saying of "Prior planning and preparation prevents p*ss poor performance" and I think this so relevant in angling too. I've covered the planning aspect to some degree but keeping it simple and doing the fundamentals correctly builds your confidence when you're catching as you know what you're doing is right. I put things out on the spots that I think the fish are feeding on and in the areas that I believe they're visiting, using a bait mix that I know works and suits the style of fishing I'm doing. This spring I specifically targeted the low-lying silk weed as that's where the fish told me they wanted to be and feed in, so I originally started with slow sinking D-rigs, which did get me a few bites, but the hook-holds weren't as I'd expect. A quick change to a low-lying Ronnie rig, which I've always had the utmost confidence in, soon brought much more consistent hook-hold positions.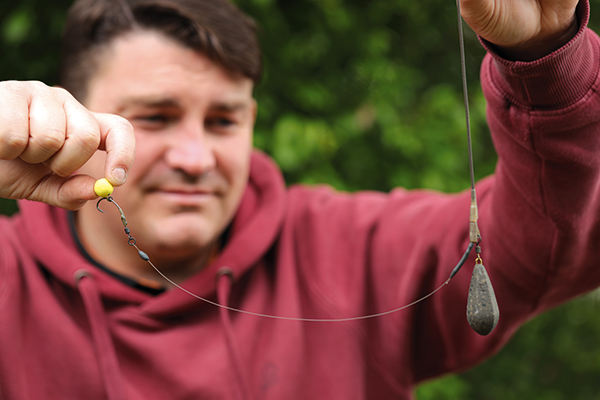 Sticking to what you know works and not being lured into the modern trends of new rigs/tactics is something that'll always stay on my mind when tweaks/changes are needed. A sign of a confident angler is someone who'll have the same rig and presentation on all three rods, as they know it works and it'll get bites in the right circumstances. Don't get lured into making your rigs very complicated, it's a slippery slope if you don't understand rig mechanics. Keep it simple, choose the correct area and you'll be on to a winner.
Choosing the right spot
Most anglers would be obsessed with trying to find the clearest, hardest and smoothest spot out in the swim, but in the spring the carp are looking for natural food and when the lake holds features like silk weed, this will be full of zebra mussels, bloodworm, snails and any small aquatic insects that the carp will be seeking out. Therefore, if my bait and rigs are presented among this, it's only going to increase my chances of catching. If I didn't present in among natural food, I'd be pinning my hopes on my bait pulling them away from where they want to be; this is obviously still possible but when they're making it obvious where they want to feed with fizzing, shows etc, I've got to angle to where they're telling me to fish.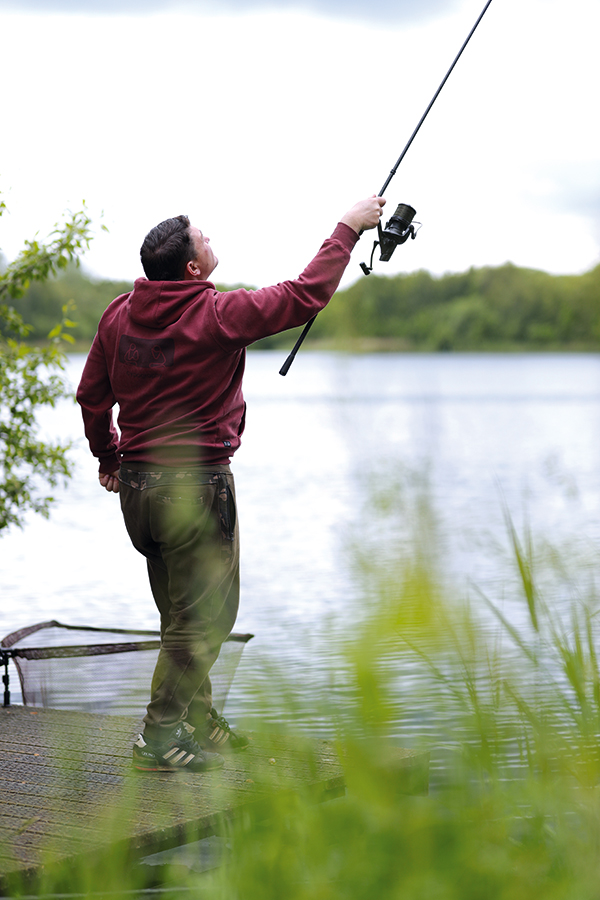 If you overcomplicate your approach, your mind will suffer as you're questioning a lot of things and overcrowding your mind. My rigs work, my bait works, and it's purely down to me to put it in the right area, accurately and efficiently.
Baiting approach/choice
Bait is king, and you've got to give them something that they are going to want to eat; if you don't… you're simply not going to get a bite! When I started fishing early spring, the water temperature was still low so I decided this year I was going to stick with Manilla as my base all the way through to spawning. It allowed me to establish a consistent bait while knowing it would suit the water temperatures perfectly. With a lot of emphasis on fishmeal baits, I know how much of an incredible bait Manilla is so it suited the situation perfectly. Most big fish waters tend to be dominated by fishmeals so to go in with something different and away from the trend, I see as an advantage.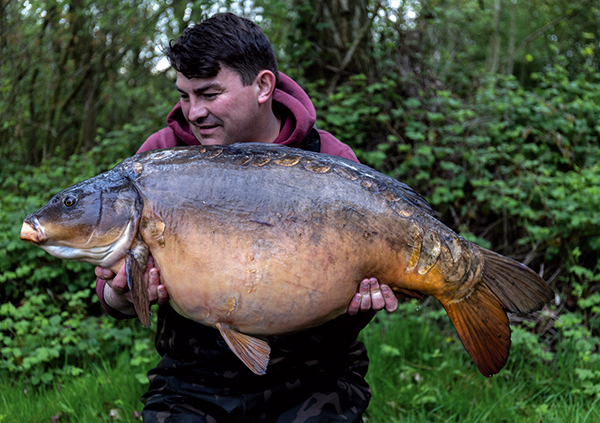 In line with this, using really digestible items such as sweetcorn and hemp complements the bait perfectly, adding flecks of colour but also lots of smaller items to ensure the carp really dig among the feed and you'll rarely get cleared out. Hemp and corn are traditional cold-water baits so I knew it would be a great binder in the mix.
Another additive I like to introduce is pink Himalayan rock salt. Carp naturally have a shortage of salt in their systems and it's hard for them to keep the level up without seeking it out in freshwater lakes. This is partly the reason why you'll see them flanking and rubbing on areas such as clay spots to try absorb the natural salts in the lake bed. It's great at this time of the year around the spawning period; both pre and post spawn I'll introduce a lot of it to help supplement the carp's needs. Each aspect of my mix plays a part; the boilie provides the highly nutritious, natural and digestible food source, the hemp and corn allow for a good spread of bait with both visual and small food particles, while the rock salt provides a vitamin and mineral supplement for the carp that they'd struggle to find in large quantities to help their natural diet. The last two items I'll add are Cloudy Manilla as a liquid binder to bring the mix together, and Pure Natural Betaine. This rounds off the savoury edge of the salt and provides another natural attractant that carp simply love!
Time management
I work a busy job that is shift based and I have to be at work for those times, so I have to look at my duties while also looking at the calendar and seeing where the fishing can fit between the shift patterns and also my personal life. On average, I can fish between 24 to 48 hours every eight days, which if you look at it, is roughly a night or two a week, which most anglers would aim to fish. Everyone has their own life patterns and commitments, and it's down to you to find the balance and do as little or as much as you want with the spare time you have.
What I'll also do is be mindful of the weather, the timing and look to slot in some annual leave days to ensure if I do want to have a 48-hour session, it's going to be worth me taking a day off to make the most of what looks like a good opportunity. Some days I'll be packing up from the lake and heading straight back into work if there's an urgency required, so it's by no means easy but if you want something that much, you can't look for excuses. It's purely down to your own drive and determination to make it happen.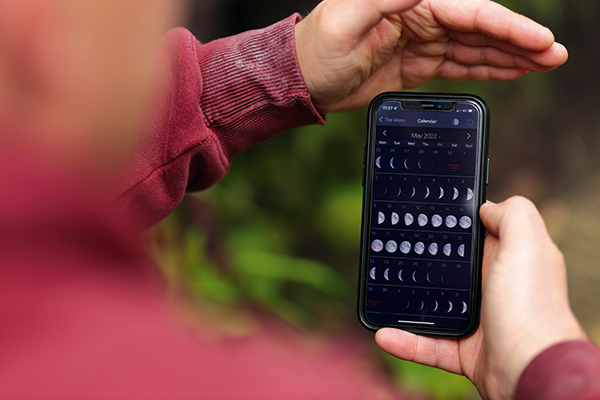 If I wanted to target specific times, I'd pay close attention to the moon phases, usually fishing just on to them or off the back as the lake has a good track record of doing the better fish during these periods. The May full moon was a prime example of this when I managed a 14-fish hit in a session with two fifties coming my way too; which is crazy! This session I'd planned to the nth degree and fortunately it paid off in one of my most memorable sessions to date, but I know if I'd not prepared or planned it, it could've easily not happened. Planning your sessions way in advance just ensures you've got all your variables around your life in order and you can really focus on the task in hand; as soon as you open those gates, you know you've got your work done, your partner is happy, your life admin is in check and your sole focus is on making the most out of the next few days on the bank to ultimately end the session with success.