INSIDE THE MIND | When it all comes good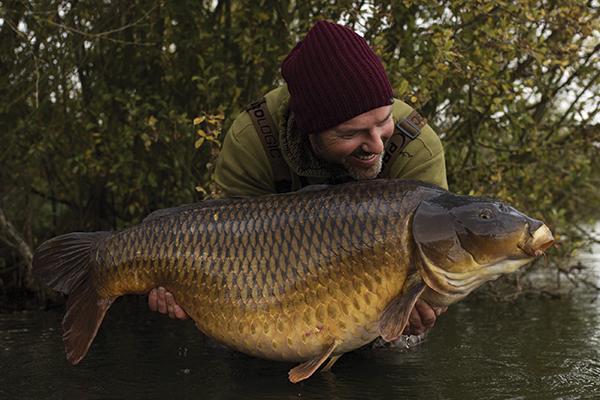 During the first session of the autumn campaign, I actually lost a fish due to a snag that I wasn't aware of. I was gutted of course, but I took the positives from it and carried on. I had begun to build a picture of where the fish were spending quite a bit of time. Shows were few and far between, but I was watching as much as I could and soon I worked out that they had a preference for one side of the lake.
I made the decision to have a long lead about, no matter how long it took me, I wanted to find something out there that I knew they were regularly visiting. I spent half a day casting around and feeling the bottom. Rule number one is finding the fish, which I had done. Then you are looking for something on the bottom that stands out from the rest of it.
Bayeswater is fairly flat, very uniform and has a soft bottom across most of the lakebed. Knowing what carp do to areas that they investigate and feed on, I knew what I was looking for. By the very nature of the way they feed, they dig holes and craters. With the lake being clay lined and soft, it wouldn't take much for them to dig out an area.
I thought that somewhere out there would be something special. I wanted that hard drop, smooth pull on the lead and clay dripping from it. These sort of spots are not easy to find, but by covering as much water as I could, I was sure I would find something.
I cast around for a good 6-hours and every cast was the same, muddy, soft and non descript bottom. As I worked my way across the lake by tiny little increments, when the lead glided over an area. I clipped it up, cast the lead back out there and crack! I pulled it across this spot that felt that had cut my lead off, with the odd tremble of stone coming through.
It was small, but when I landed on it and retrieved the lead it was covered in clay.
I wrapped it out and noted it down in my book; tiny details can be easily lost or burred of they are not immediately recorded. Knowing how hard the fishing can be in the autumn, I wanted to bait with something that would be totally irresistible but vitally, totally different too. I crushed up a couple of kilos of Krill boilies to form the base of the mix. To this I added some fresh Bloodworm, fresh Atlantic Krill and some casters. I gave this a mix with some Pure Krill liquid and I suppose it added up to around 5kg of mix.
I put the whole bucket out with pinpoint accuracy on this small spot, hoping that by the time I came back the fish had fed on it confidently. Unusually the lake was very quiet with hardly anyone fishing it, so now was the time to do it.
The following week things didn't go to plan. The fish were all stacked up in a corner in front of Darrel and I just couldn't get on them. Despite this, I was sure that they had visited the area as there wasn't a single bird diving for bait on the zone. with this in mind, I gave them another bucket of bait when I left aiming to build the area before I fished it.
My third trip came round quickly and there were signs of fish in the area. I saw a couple of fish 15 yards to the right of the spot, so they were close and things were looking good. I decided to fish for a bite, Spombing out half a dozen of the mix, just to top it up. You might wonder why I was baiting it so much if I knew the fish visited it anyway?
Quite often you see fish covered in clay because it is a natural rubbing area, so I was sure that they were visiting it as part of their daily routine. The trick was to get them used to feeding there too and after the spot had seen so much bait, with days of no pressure and lines, I was convinced that they had fed with growing confidence.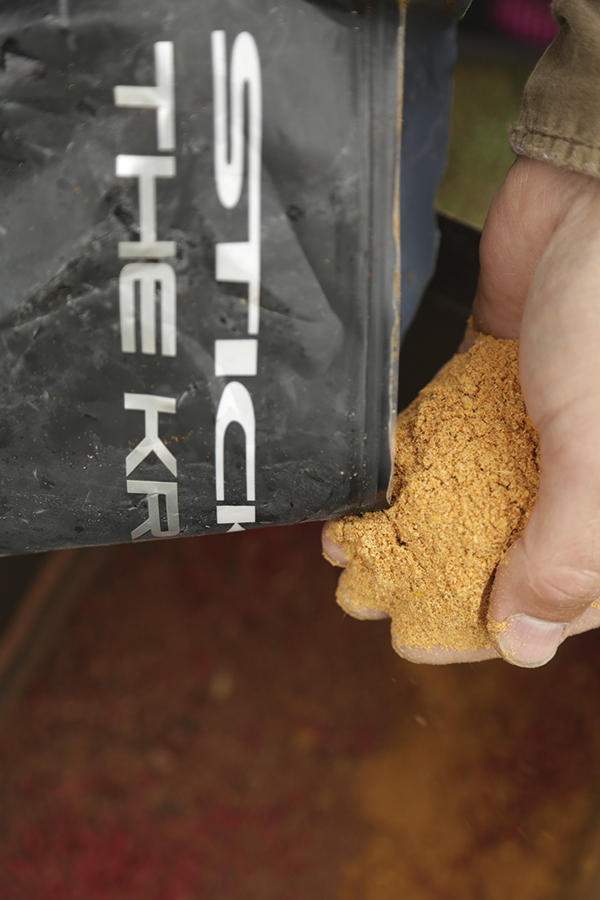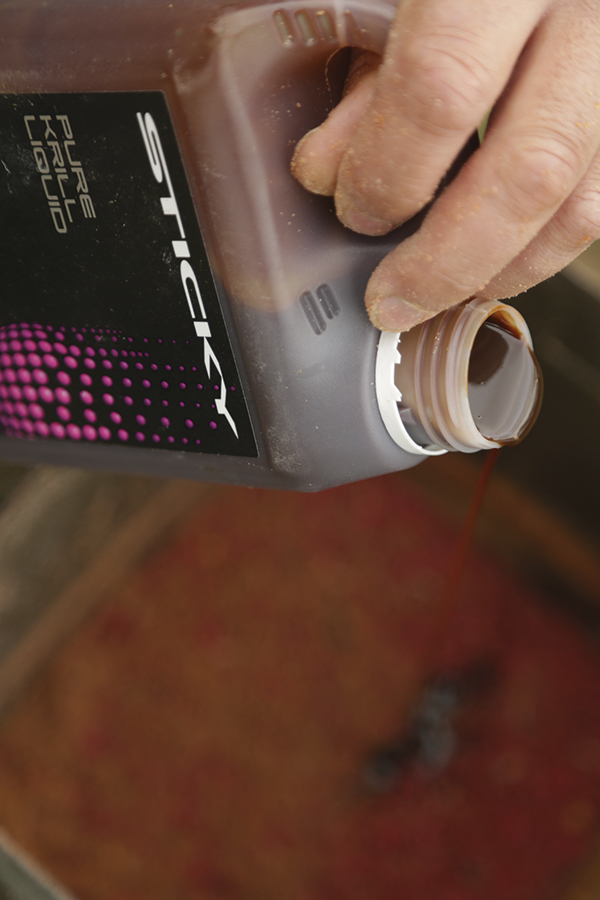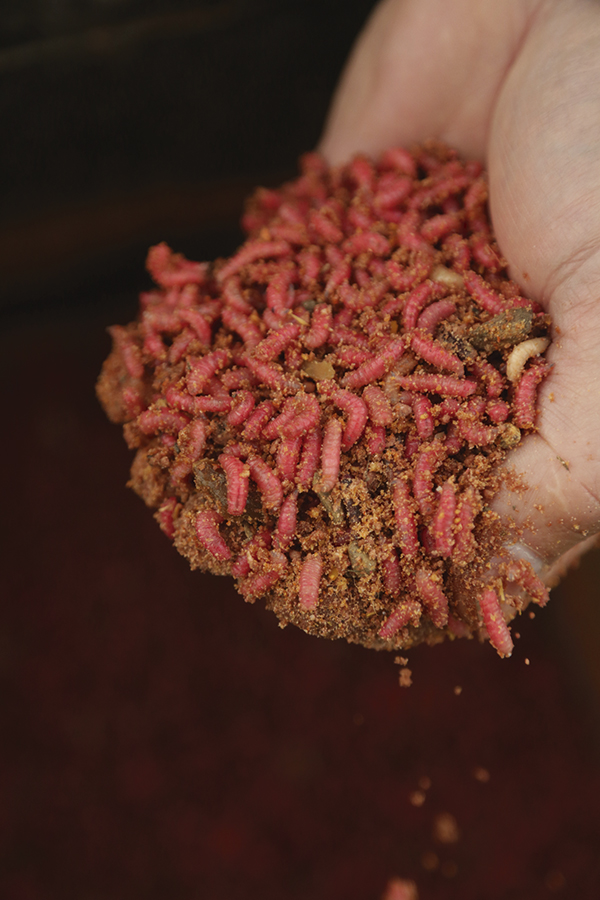 With bites being so hard to come by, I decided to fish with Krill bags of maggots and small, maggot hook baits. Instead of using maggots straight from the fridge, I like to give them a little boost. I've always added liquid to them, as I feel that they take that on, taste of it and ooze it out in to the water. I start off by adding some Krill Active Mix to them, followed by some of the Pure Krill liquid. You don't want to add too much liquid in one go, as they will go all frothy and crawl up the sides of the bucket.
They will feel heavier and sticky to touch, which makes them much easier to Spomb too. I then simply fish a ball of maggots on the hair and attach these bags of Krilled maggots to the rig.
I saw a couple of fish close by on the first morning, but nothing happened. The second day I saw four fish show within 20 yards of the spot, all around it in fact. Things were looking better and I wasn't seeing fish anywhere else, I felt they had to be ram raiding that spot. I brought the rods in to redo them that afternoon. The leads came back smeared with clay and the putty behind it covered in silkweed. The positive sign was that nothing was coming back with any bait in it, so I knew the fish had been out there clearing the myriad small food items.
On the final night I managed to get both the rods out with perfect drops, first time of asking. Although the birds were pestering me on the other rods, they weren't visiting the main clay spot. I thought that if they had been hammering it while I was away, they would know food is there and be back for some more. But amazingly they weren't, which could be a sign that carp are visiting it regularly and there simply wasn't any spare food lying around. All in all, it was a very good vibe.
At around 4am I had a strong liner and I could hear the odd one sloshing out over the calm surface of the lake. I woke up just before dawn, full of the buzz and exhausted from being up and down all night hearing the odd fish.
As the light began to increase, I drank a coffee and kept an eye out for carp and birds too, in case they decided to come and ruin my chances at a key bite time. As I watched, the right hand rod on the spot let out a couple of beeps. I looked across to see the bobbin up by the blank, the line snatched out the clip and it began to take line. It isn't an easy water and when you do hook one, you are almost pinching yourself and asking if it has really happened! I leant in to the fish and an epic battle commenced. It kited from left to right and led me on a really arduous fight. As it got closer to the net, I could see a big, sloped head and grey flanks. I bundled it in to the net with massive relief, the deadlock had been broken!