February issue on sale now!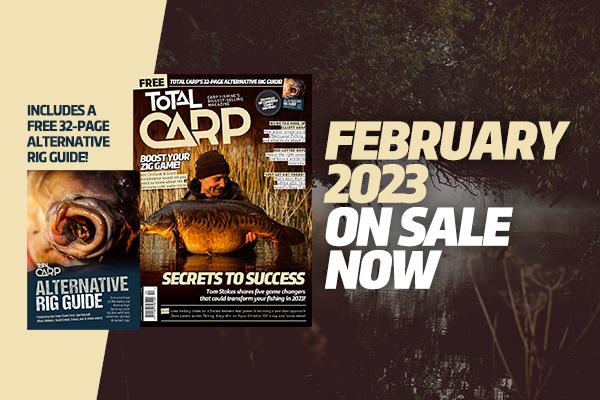 Headlining our February issue is none other than Tom Stokes, one of the new generation of big stars in carp fishing, having landed some of the biggest and best carp this country has to offer. Read on as Tom reveals some of the biggest game changers in his fishing, from little rig edges that he believes make a huge difference to some huge tips on quickly tracking down carp on big daunting pits. What's more, these Eureka Moments are all simple edges that you can easily implement into your own angling – no secret sauce here, just good, solid angling.
One of the best tactics at this time of year has to be zigs and we have the likes of Scott Karabowicz, Ian Chillcott and Elliott Gray advocating their use in this issue. While not so well known, Scotty K is highly respected on the big carp scene and an extremely proficient technical thinker – here he explains why zigs have become his go-to throughout the colder months and how to get the very best from this often mind-bending tactic.
Despite the conditions being against us all, we've still managed to get some great live action too, including Luke Vallory pitting his wits against Berners Hall in an effort to land a snow carp and Ian Russell taking on a big pit in the depths of winter… somehow both were pulled off successfully!
Not only do we have all these and more in the magazine, you also get to enjoy our FREE Alternative Rig Guide too!
If you're sick and tired of the same old Ronnie rig and want to try something new this year, we've put together a 32-page compilation of awesome rigs created by some of the best in the business. With detailed guides on how to tie them, give them a try for yourself and let us know how you get on!
WHAT'S HOT
WINTER TO REMEMBER
Sick and tired of banging your head against a wall all winter long? Suffering endless blank spells during the colder months? Our editor reveals how it could all come down to simple venue choice and by choosing right, you could have a bumper crop of big winter carp!
EUREKA MOMENTS
We asked Tom Stokes to pick 5 of his biggest edges that helped him catch fish like the incredible Baby Black, Burghfield Common, Oxlease common and so many more. Find out these game changing tips which you can easily implement in your own angling right now!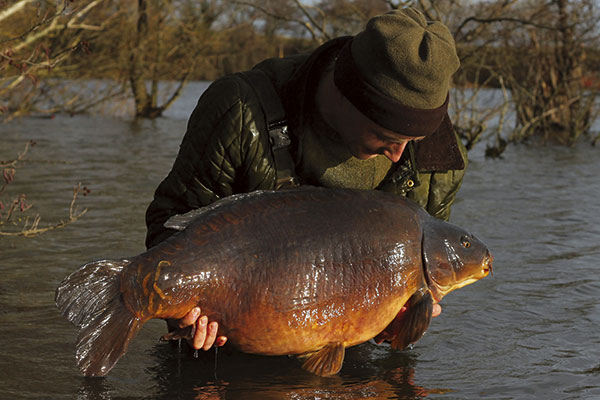 QUEST FOR A SNOW CARP
Ever caught yourself a snow carp? Well, for this month's Quest feature, Luke Vallory took on the additional challenge of trying to catch one live for the Total Carp cameras. Find out how he got on at Berner's Hall Fishery…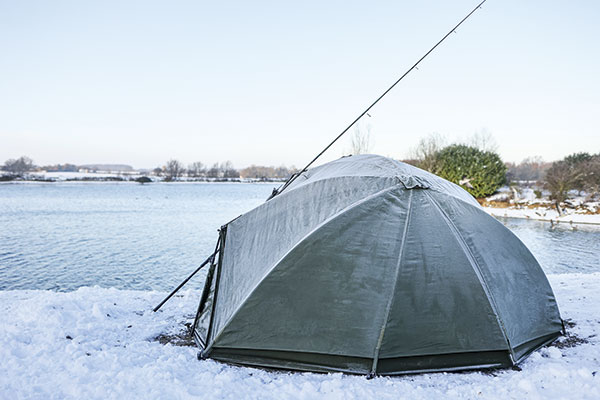 INSIDE THE MIND
Elliott Gray shares his thoughts on water temperature, revealing that It's the critical factor to be considering right now. With temperature at rock bottom, minute changes can be the difference between success and failure, so check out his top tips to make sure you take full advantage!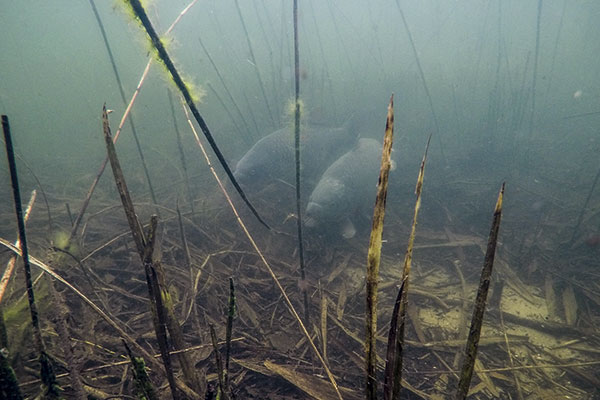 SUPERCHARGED SINGLES
No, James Armstrong hasn't started a new dating app - he's talking about single hook bait fishing! So many people find it hard to cast a single hook bait into the abyss, but James believes it's one of the very best tactics at this time of year. Check out his edges…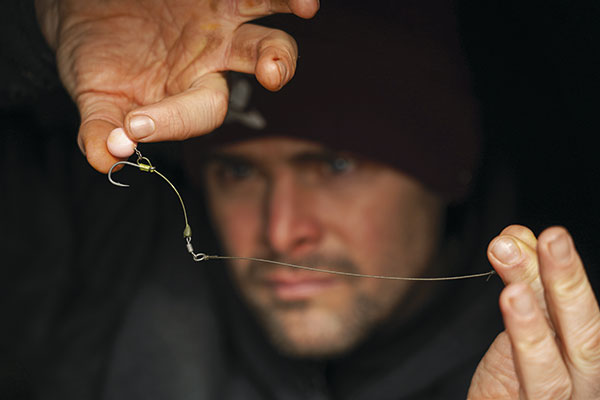 ZIGGY BUSINESS
Zigs are a last resort tactic…aren't they? While this may be many people's opinion, tactical whiz Scotty K believes it should be your number one tactic at this time of year! Find out how he takes his zigs to the next level!