The lake has since been closed for two weeks while they spawn, and it's likely to be shut for another week or more to come. Rather than sit around moping I want to get out on the bank, so what I do every year is get a couple of secondary waters where I can drop on and enjoy a bit of different fishing when I can't get out to my main water. In the last couple of years I've been heading down to The Mill syndicate in Essex, which is a beautiful lake with plenty of stunning fish to about 38lb.
Now unlike my main campaign water where I will be baiting areas and fishing for certain fish, this sort of fishing is just about trying to get bites. I'll happily come down here with no preconceptions and just spend the session moving around trying to get on fish, and if I manage to nick a bite or two then I'm happy.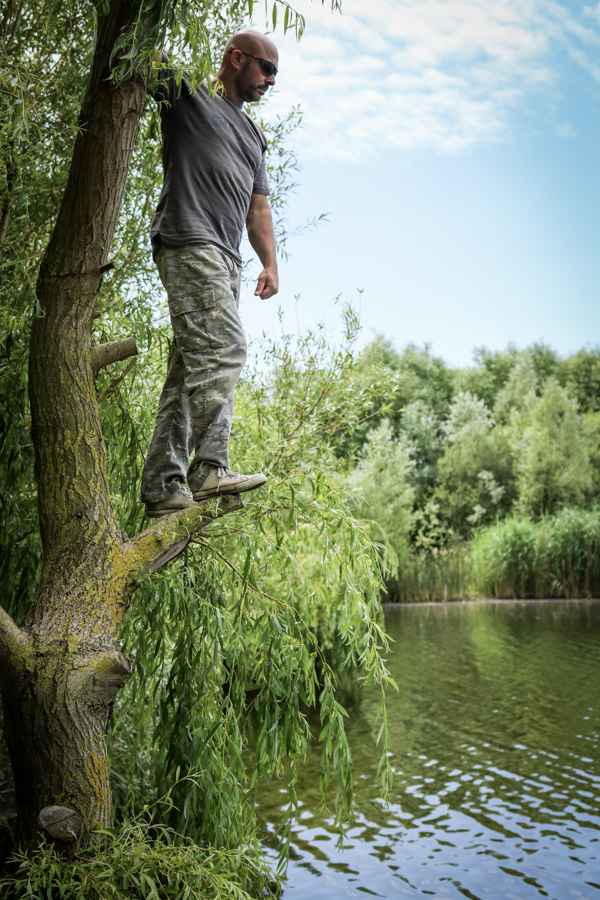 The lake is formed of loads of bays and spits that separate it into lots of different sections of water, meaning there's lots of places to look for carp, and the fish will move from bay to bay so you have to keep on them to keep catching. It's rare on here that I will fish the day in the same place I fished the night and quite often I will leave all the big bulky bits of kit in the van until I need them. I will just travel around with the bare minimum on the barrow, meaning I can be ultra-mobile. This is something I learned while fishing the reservoirs where you needed to constantly keep on your toes. I will often pre-empt a move before even knowing where I'm going to go, packing everything away other than the rods so that I can move on the drop of a hat should the opportunity arise.
Once I've decided where I'm going to stay I can just grab the bits for the night ahead, but come morning I will always pack it straightaway!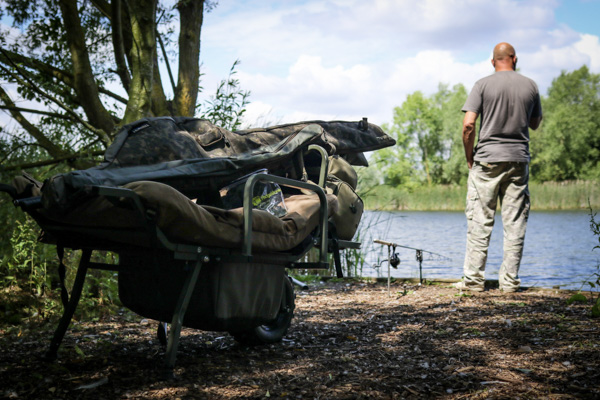 When being really mobile in this way, it's beneficial to have versatile tactics, which will work in a lot of situations. Boilies are great for this as you can achieve lots of different baiting strategies with one bait. You can feed them whole at range, or crumb them up to form a carpet of bait and get the fish really grubbing around. One thing I always do in these circumstances is opt for a really instant bait that the carp will readily accept from the word go; baits like the Cell, which carp love absolutely everywhere. You aren't trying to establish a food source here, you're just trying to tempt them to feed.
The other great thing about crumb is that if you're fishing close in it makes very little disturbance and you can basically feed straight over their heads and they don't tend to spook off it. Last session I was going round to a reed bed I was fishing and just spraying crumb all over the spot and they would just drop straight down and feed. I ended up catching pretty steadily that session as it really kept them picking too!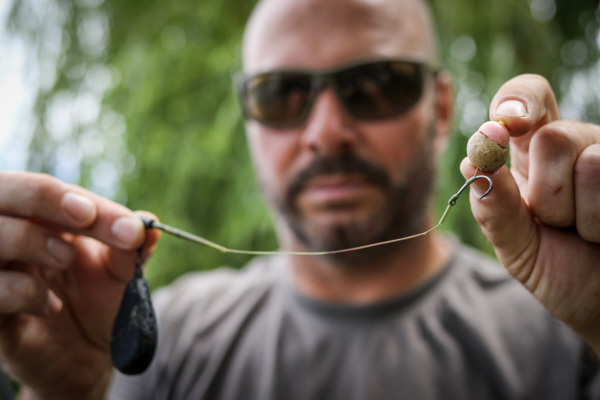 When it comes to rigs you really don't need to overcomplicate things; I usually just fish my simple wafter presentation on a blow-back rig over cleaner spots as these rigs are really efficient at catching everything, big or small. Alternatively, if there's a bit of weed about and you can get a good drop then you can't beat the good old chod!
However, I always have everything I might need ready to go in the van, as you never know what situation might just present itself. During the afternoon on my last session over here there was a bit of a quieter spell in the afternoon, so rather than spend the day in the swim I packed up my gear and went round looking for an opportunity.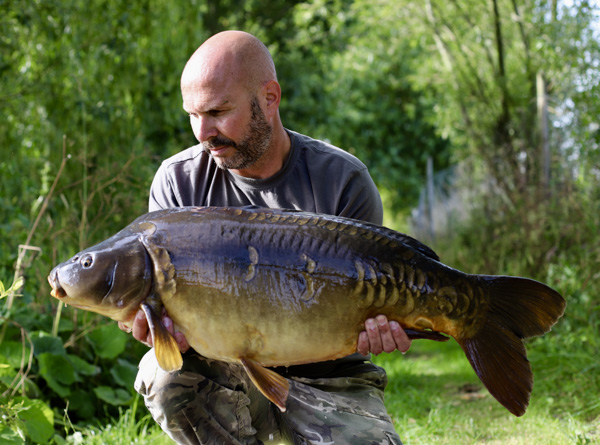 I ended up finding a group of carp drifting around in a bay where a load of scum had blown in and I managed to get them taking the odd floater. From up a tree I could see that there were three 30-pounders; one of them was a really stunning mirror that had only been caught once in two years, at 31lb, and another was a fish called the Crocodile Lin, which was last out two and a half years ago at 32lb and that looked a fair bit bigger still.
All three of them would drift through the bay, take just a couple of mixers, then swim out again. They were really quite spooky of them, so rather than pump loads more mixers in to try and get more fish competing, I just cast my bubble floats right into the scum where they were all coming in and out in the hope of just nicking one bite. As I watched, all three headed in to investigate my hook bait, and while I would have loved it to have been the Crocodile Lin that took my hook bait it was the other one. Still I was more than happy with a lovely mirror of 31lb and ounces! It turned out to be a really successful session and I went home after that a happy man.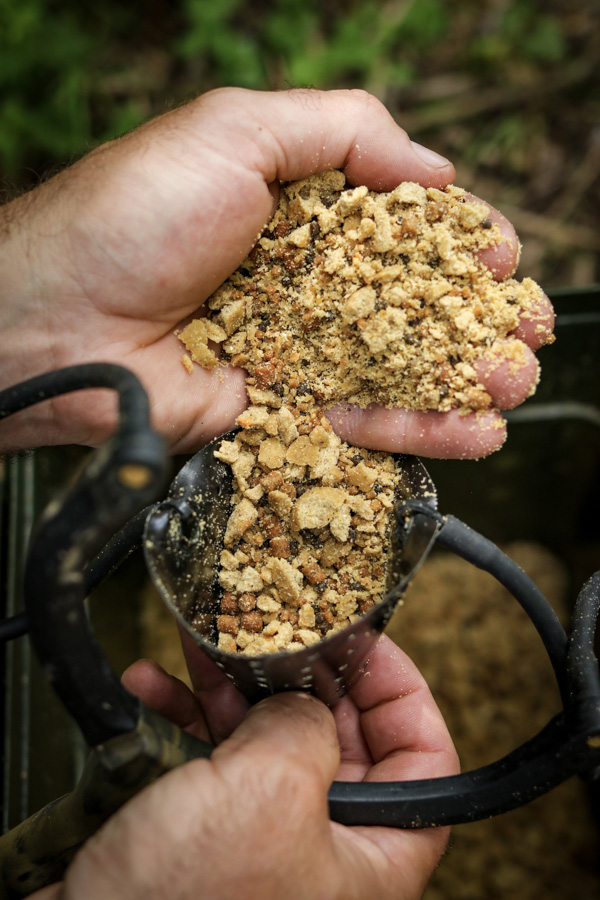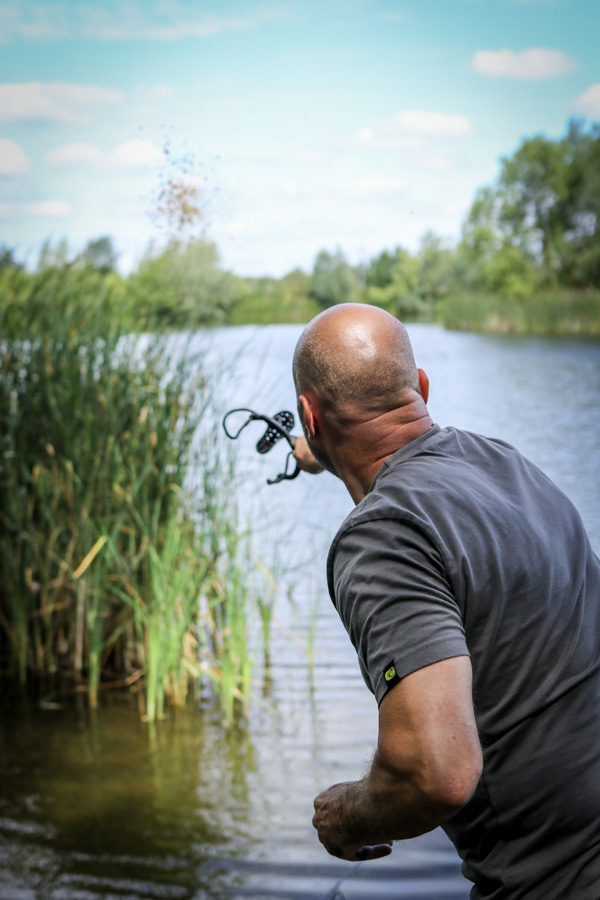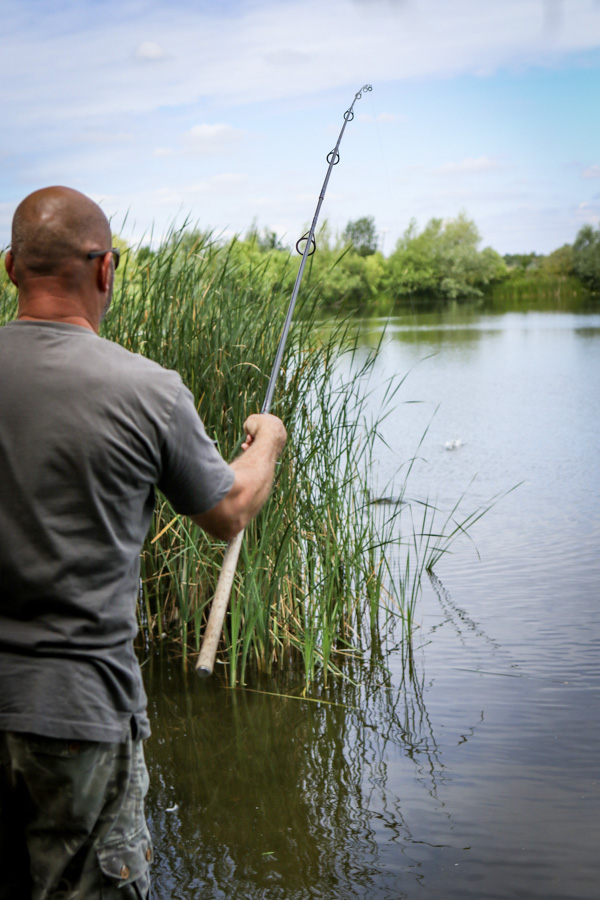 When Matt the editor called me to see where we were going to shoot this month's feature I told him to meet me at The Mill to see if we could catch one live for the cameras! I had fished the night before and had nicked a couple of smaller ones, but was just upping sticks when he arrived, ready to move round into another bay for just a couple of hours where I had seen a few signs of fish. That morning I had also seen a couple of fish show off the end of the point, so I sprayed a bit of crumb in that area too, to see if I could get them interested in feeding.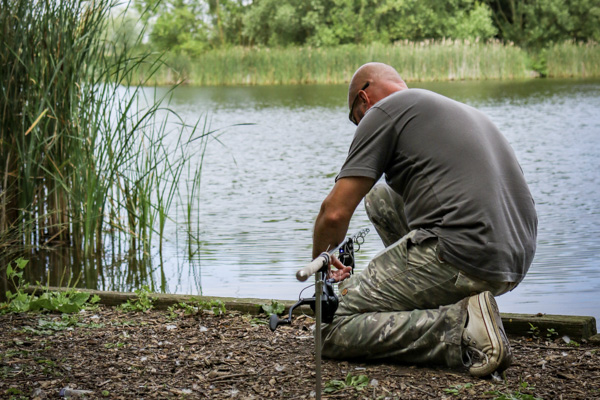 After a couple of hours in the new swim and no more signs of feeding fish, we headed out on to the little point that I had baited and flicked just one rig out past the reeds, literally a rod length or two out at the bottom of the shelf. It was barely in the water an hour before it went and I had a lovely looking leathery one at 28lb 14oz, live for the cameras! I'd only come down for a quick night, so to catch a nice fish like that made it well worth it.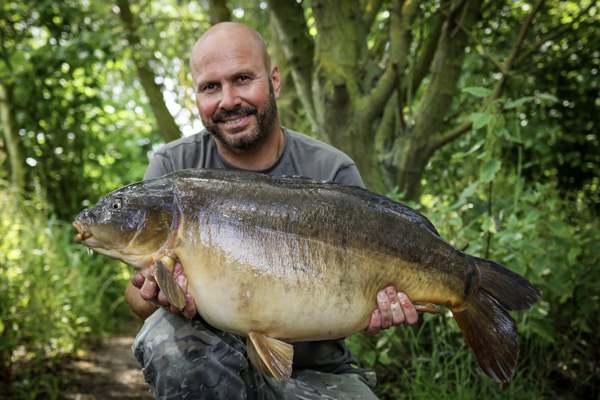 So whether your main campaign water is closed or you just can't get out fishing sufficiently enough to build a baiting campaign there's no need to despair, as there are always plenty of opportunities for a bite around and about if you keep mobile and go out looking for them!
The week after we shot the feature I actually headed back to the lake for another short session, with the same mobile approach in mind. This time there were fish on top and they looked up for a floater. After getting a few feeding I managed to hook one and after a hair raising battle of the light gear, I managed to catch the lakes biggest at 38lb! What a result!