Win Wychwood protection for your rods and reels on the move!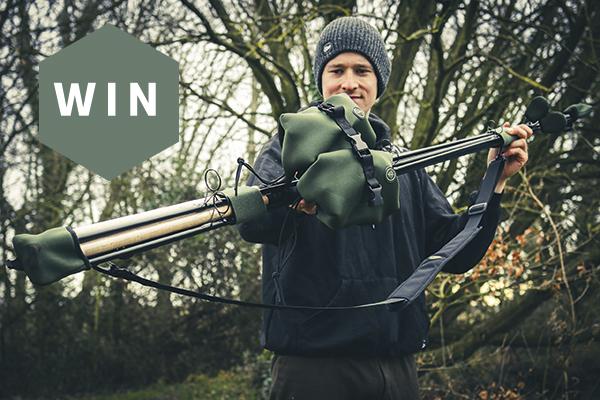 This competition is now closed, the winner was Andrew Clatworthy from Bedfordshire.
With a lightweight approach becoming increasingly more popular these Neoprene Rod Accessories are spot on, and we're giving you the chance to win them!
The Elasticated Tip Top protects tip rings, butt caps and spigots with high quality thick neoprene featured at each end, in either a single rod version or the Tip Top Treble, which really cuts down on weight yet provides plenty of defence against any knocks when moving your setup around. The adjustable Neoprene Shoulder Strap makes everything carriable, by simply clipping on to the installed buckles on the Tip Tops.
Wychwood's Neoprene Reel Pouches come in two sizes – the smaller is capable of housing medium baitrunner reels and some baby big pit reels, whereas the standard sized pouch is designed to contain the average sized big pit reel. Both are extremely well padded and access to the reels is easy as a drawstring makes for a fast and effective closure system. There is also the option to link multiple reels together by the using the external heavy duty clips.
Making up the range are the Neoprene Rod Bands, serving all manner of functions and specifically created to help keep rod sections together. Another excellent little product is the Neoprene Utility Case, allowing for baiting aids or feature finding tackle items to remain on the rod without having to dismantle the setup at the end of each session. Last but by no means least the 50mm Butt Protectors are elasticated to ensure they firmly remain on the butt rings during transportation.
For your chance to win a set of Neoprene Rod Accessories, simply answer the following question (multiple entries will disqualify you):