Win! A Trakker Bed System!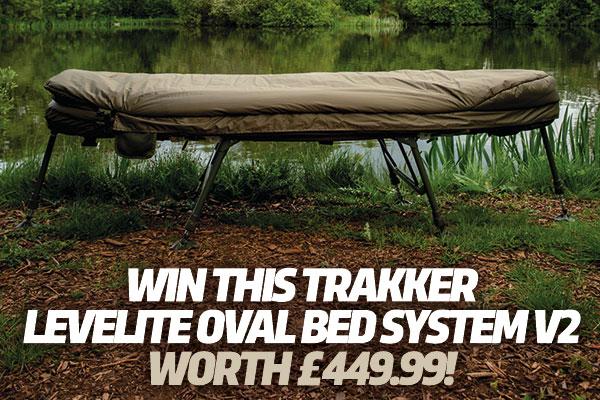 Closing date: Friday, December 16th, 2022
Check out what you can win…
Trakker has long been well regarded in the bed department and the Levelite range revolutionised carp beds with their extreme comfort, support and ideal flat profile. The brand then broke the mould again with its Oval Bed System, which has since been overhauled with greater support, strength and adjustability.
The revolutionary oval shape allows the user to optimise the use of internal space within their bivvy or brolly. By taking away the corners you can now squeeze your bed even further back into your shelter, increasing your protection and allowing more space for tackle, luggage and cooking equipment, or guests.
What Trakker has done is sculpt away the dead areas: we all probably use the same sweet spot for our heads – in the middle – but don't utilising the rest of the area. The same applies at the feet end; this is the smallest part of your body, nowhere near as wide as your shoulders or hips, so why do we need all this space? We don't, and as such we are simply trying to heat up a large area we aren't necessarily going to use, and by using your body heat to warm this area up you are actually prolonging the time before the entire bag is warm. By reducing this area at the bottom it is now much faster going from a cold bag to being nice and toasty.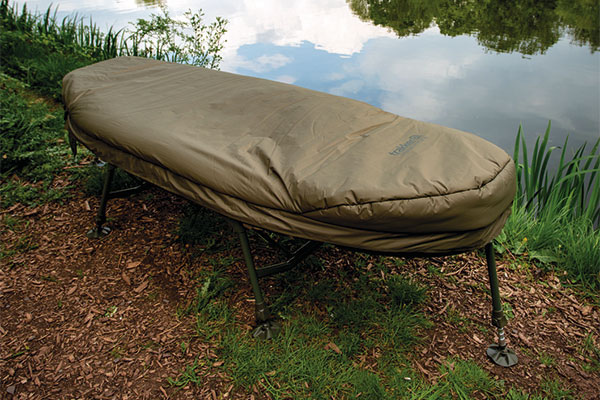 As the name implies, the Bed System is a fully encompassed system comprising the bed base with a fully removable sleeping bag that has a hydrophobic, robust honeycomb outer top layer, with a removable reversible inner for 3-season or 5-season use, which has a smooth polyester lining. There is a pillow retainer on the base layer, and full-length 10mm crash zips on both sides for a rapid exit with external baffles to prevent cold air penetration, and internal filled baffles to prevent heat escaping.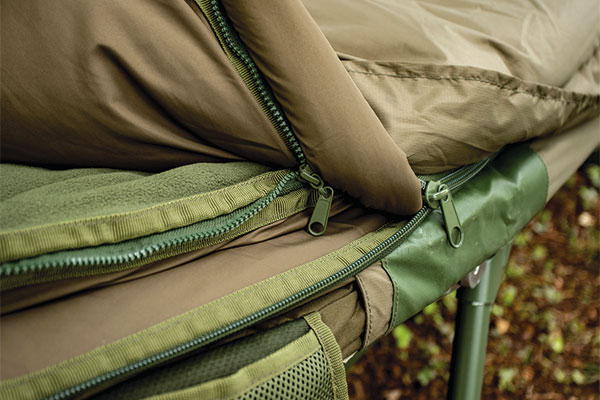 Double-hinged technology has been used in the aluminium and steel frame in order to allow the user to fold the bedchair as flat as possible, making it easier to transport on and around the bank as well as packing it away at home or in the car.
The bed has six adjustable legs with rotating mudfeet, with a leg on each end for optimum load distribution across the frame of the bed itself.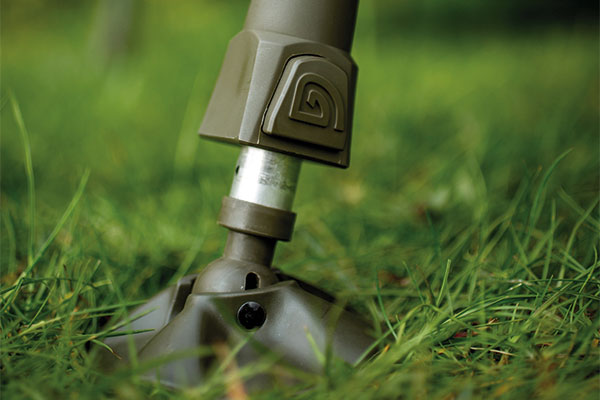 The bed and bag system weigh in at a combined 16.6kg and measure 210 centimetres long by 90 centimetres wide in the centre. The height can be adjusted between 35 to 42 centimetres.
A fantastic idea for all discerning carp anglers!
For your chance to win a Levelite bed system from Trakker worth £449.99, simply correctly answer the following question (multiple entries will disqualify you).