WIN a spacious Solar shelter!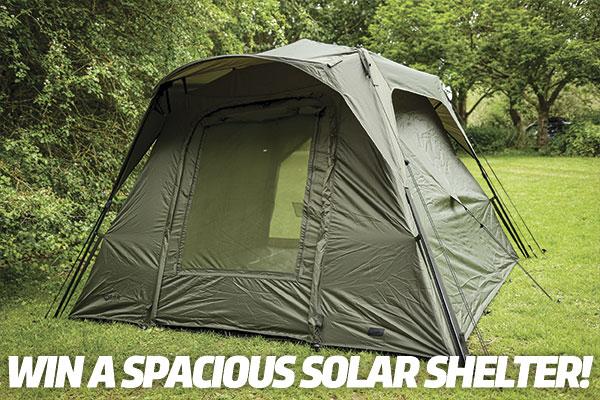 This competition is closed, the winner was Lee Cooke from Manchester.

Check out what you can win…
This fast-erect shelter system has been designed with maximum footprint, features galore and is built for longer sessions, or to have the internal space for up to two anglers.
The same trusted, time saving design of the original Quick-Up shelter is also used here, boasting the renowned SolarTex material and a redeveloped spreader block mechanism that enables the connection of the Quick-Up Extended Overwrap too.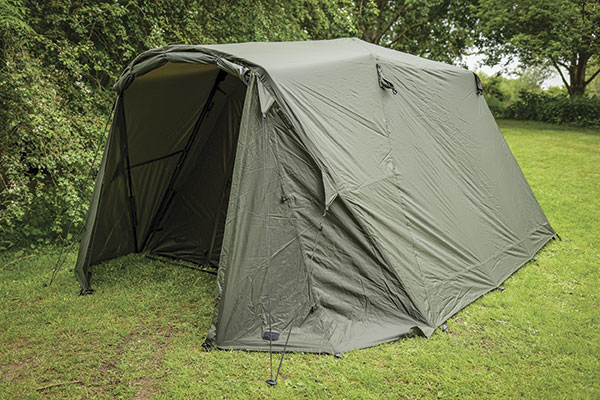 As the name suggests, the Quick-Up shelter is designed for exactly that, fast to erect and pack away, whilst ensuring anglers have a multitude of features, and space for their next session. The shelter boasts a simple folding design, with extendable quick-lock legs, ensuring a stable and level setup is guaranteed regardless of the bank you may find yourself setting up on.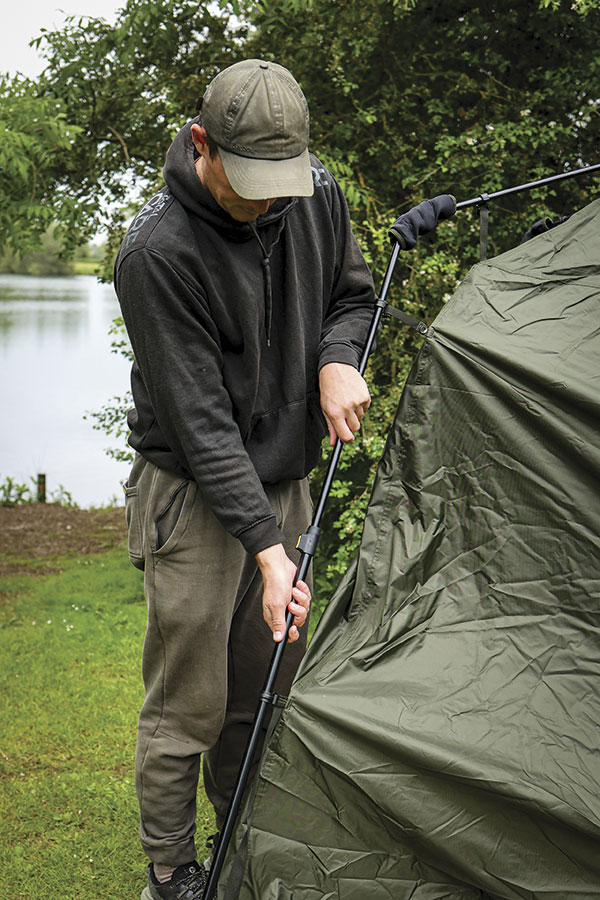 Boasting a non-traditional square footprint, there is a vast array of space inside the shelter, perfect for the angler who takes plenty of kit, likes to sit on a separate chair whilst still having their bed chair up, or even if you find yourself in the centre of the social, or fancy inviting an additional angler, partner or child to fish and sleep inside your shelter. Measuring 2.5 metres depth x 2.5 metres width x 1.7 metres height this is a shelter where space is never an issue.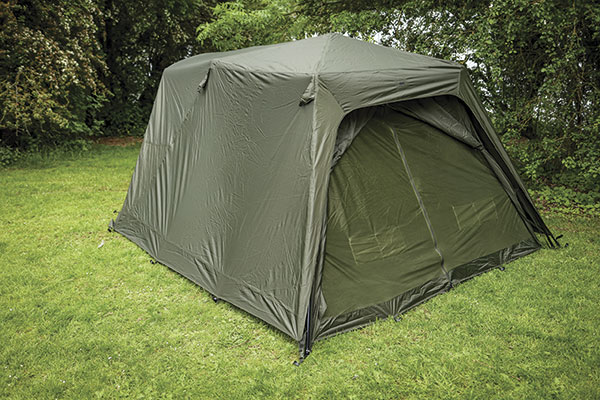 Some of the stand-out features include the climate control vent paired with the twin skin peak (supplied with the bivvy) that helps to alleviate condensation and offers the best air circulation in warmer months and insulation in the winter. There is also the removeable front door that can be used letterbox style and the back door complete with inner mesh, and which also incorporates two stitched in pockets so your accessories are always close to hand. You also get a heavy duty, rip-stop groundsheet which easily Velcros into position. The new SP MKII Q-Up Overwrap offers even more storage space, shelter and insulation on the bank. The Overwrap also boasts a rear door that configures with the Shelter's rear mesh door, adding more versatility and comfort, particularly in the summer months.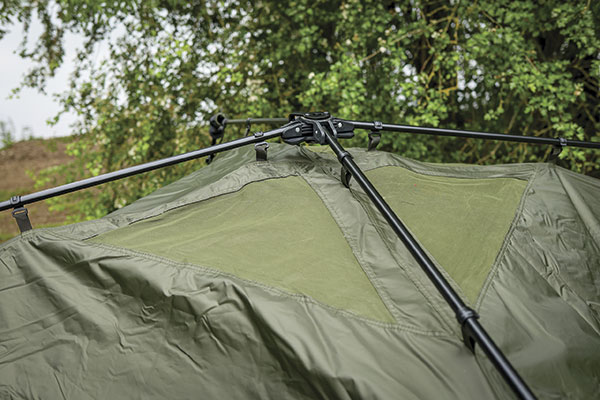 The overwrap offers a 1.2m porch for additional space and shelter, four Velcro rod wraps, and boasts packaway guy rope pockets, to ensure you can always secure and fasten your shelter no matter what the weather conditions are.
For your chance to win, simply answer the following question correctly (multiple entries will disqualify you).