WIN a solid bag bundle from Crafty catcher!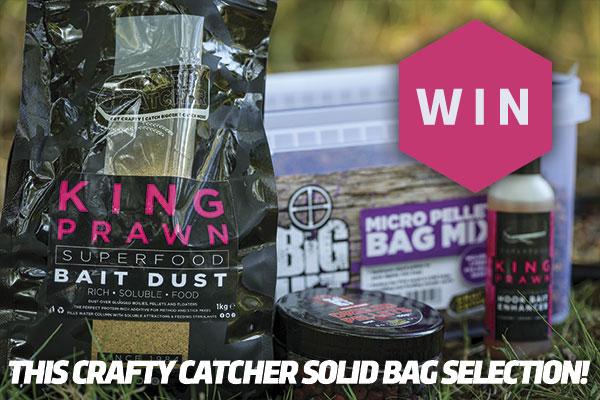 This competition has now closed. The winner was Paul Planck from Swansea.
There is arguably no better presentation than a solid bag. The small parcel of bait left behind once the PVA melts leaves your hook bait sitting enticingly amongst it all, ready for a passing carp to hoover it up. As with any method, perfecting the tying of it takes practice and the bait you use inside is critical too.
Crafty Catcher has an array of products that are specifically designed for the job in mind, all of which will go towards creating an irresistible solid bag for autumnal fishing. The use of a small pellet in a solid bag provides the perfect basis, allowing each bag to be packed tightly and Crafty Catcher's Micro Pellet Bag Mix ticks this box. Supplied in a 3kg bucket, there is not only a mix of sizes of pellets but also different types, which release a wide array of food signals through different breakdown rates. There are also many other applications in which this highly effective pellet mix can be used such as inclusion in spod mixes, marginal baiting and scalding for moulding around a Method feeder. However, for solid PVA bag application, there are several ways in which the attraction of the pellet can be further enhanced, such as coating the pellets with oils and powders.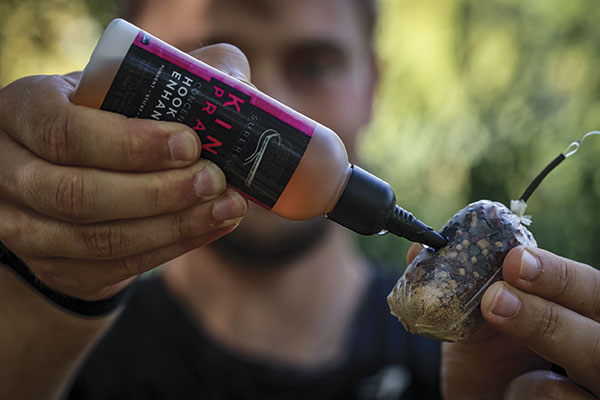 To fill the voids in between the pellet, it is a good idea to use a fine crumb or powder. This adds more attraction to the finished bag but also helps aid with distance and stability of the bag when casting. The Crafty Catcher King Prawn Bait Dust is a real winner here, and being supplied in 1kg bags, it will last a long time too! Containing a soluble krill protein extract, krill meal, ground bird foods and milk proteins, this refined mix will fill the water column with feeding stimulants. Your hook bait is then the next item on the agenda that needs addressing, and after carp have been caught on bright colours throughout the spring and summer months, try matching the hatch.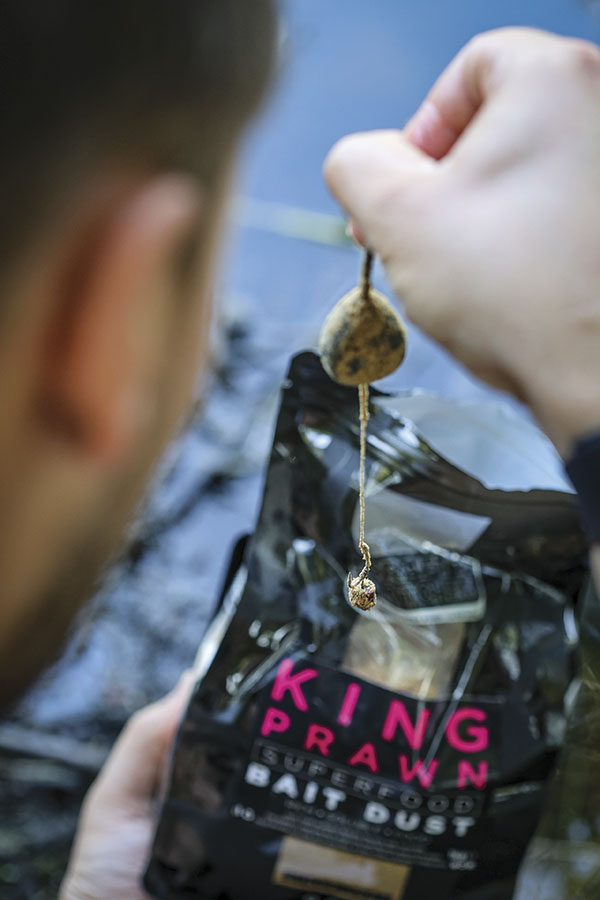 The Meaty Prawn Drilled Pellets are just what the doctor ordered, where the 14mm pellets are supplied in 150g tubs, which should last many a fruitful session. Being pre-drilled makes mounting hook baits on to your rigs a painless process and aids getting the rod back on to the spot in double-quick time. But there is one last thing to finish off your solid bags, and that is to boost your hook baits. The King Prawn Hookbait Enhancer is a sticky and pungent water soluble, PVA friendly liquid which will cling to the surface of your hook bait, and leak attraction for extended periods. No carp can resist!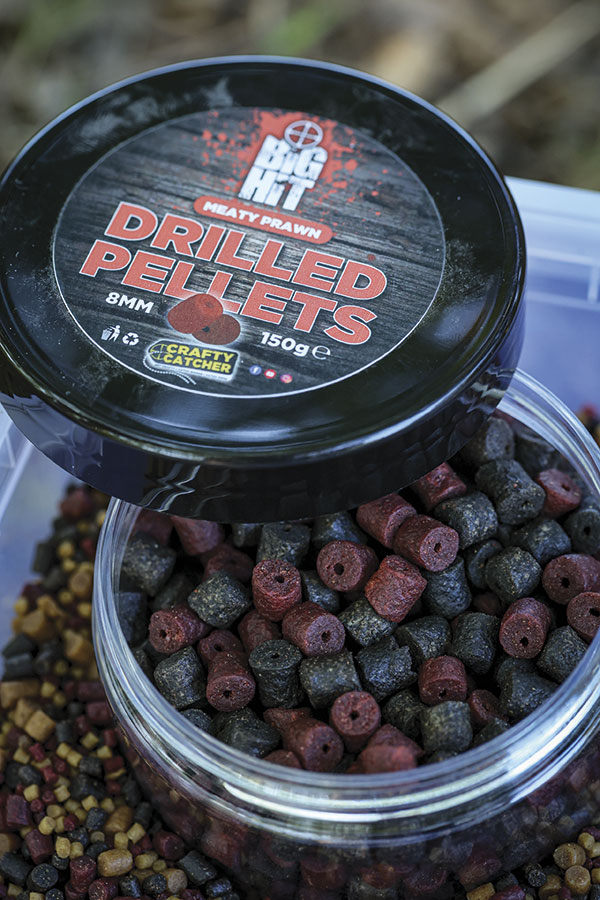 Crafty Catcher Solid Bag Selection
• Micro Pellet Bag Mix 3kg RRP £13.99
• King Prawn Bait Dust 1kg RRP £9.99
• King Prawn Hookbait Enhancer 100ml RRP £6.99
• Meaty Prawn Drilled Pellets 14mm 150g RRP £5.99
For your chance to win each of the items featured in the review, worth £36.96, simply answer the following question (multiple entries will disqualify you).