Win! Solar Tackle TMT Bait Range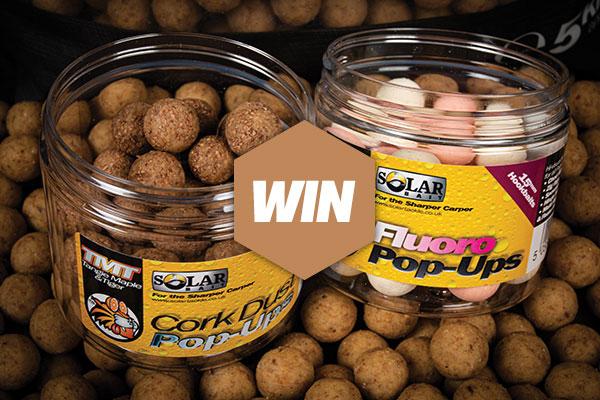 TMT stands for Tangie Maple and Tiger, which are the three main flavours that are included.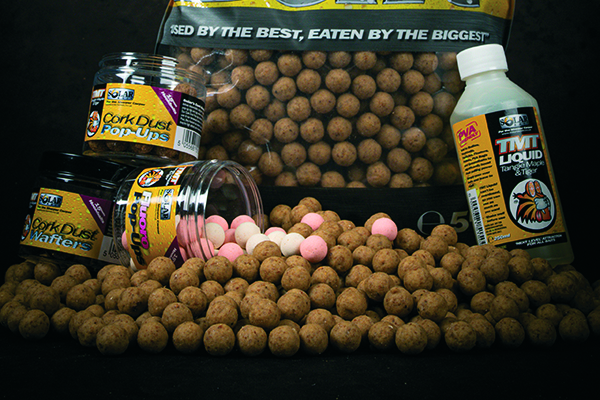 There are various hook baits to suit the differing angling situations we are likely to face throughout the four seasons. This includes the match the hatch TMT Wafters, which are absolutely perfect when the fish have been pressured in the spring months and subtlety is required. The Cork Dust TMT Pop-Ups are no different, and work flawlessly in conjunction with popular pop-up rigs such as the Ronnie, chod, hinge or multi-rig. Should a more visual approach be required either when fishing singles, or over lots of bait, the Fluoro Pop-Ups may be just the ticket.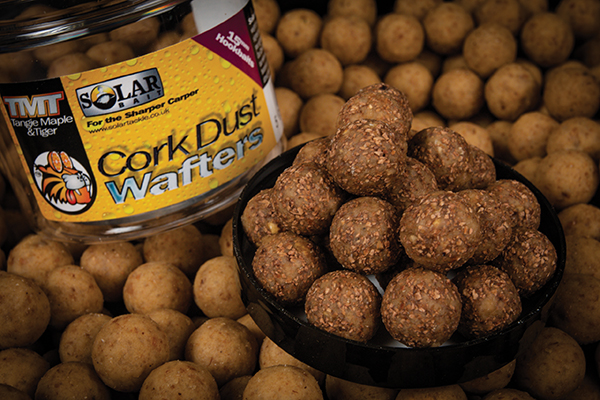 The matching TMT Hardened Hookbaits are perfect for encounters with nuisance fish, crayfish or persistent birdlife to ensure you always have a baited rig.
No bait range would be complete without a high quality liquid and being super-sweet, the attraction of loose feed is maximised furthermore when applied.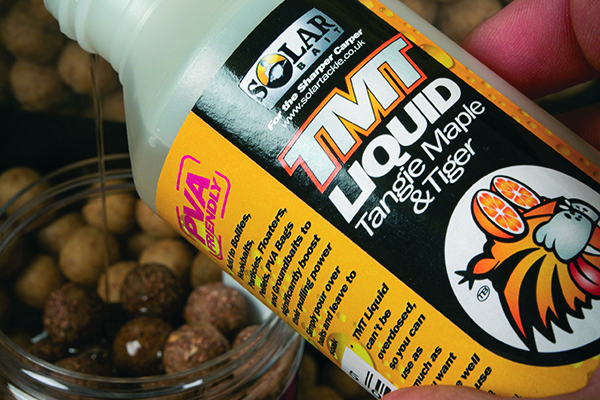 The prize includes;
TMT Bait Range
Shelf Life 5kg £40
Fluoro Pop-Ups £5.99
Cork Dust Pop-Ups £5.99
Cork Dust Wafters £5.99
Hardened Hookbaits £5.99
TMT Liquid £6.99
For your chance to to win this Solar bait bundle, simply correctly answer the following question (multiple entries will disqualify you)