Win a signed copy of Jeremy Wade's new book!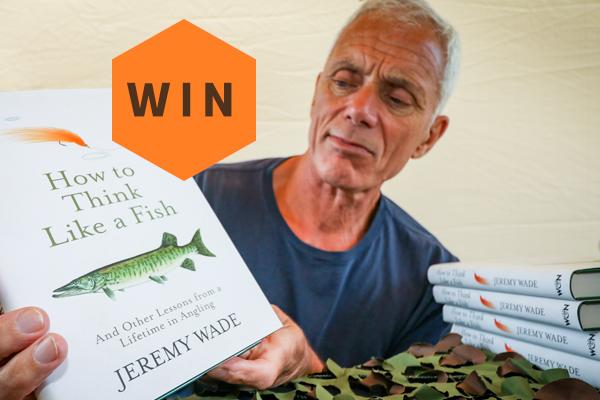 This competition is now closed, the winners are Richard Wood in Leeds, Carl Hickey in Bucks & Garbriel Dragu in West Sussex.
We've teamed up with Jeremy Wade to give away three signed copies of his new book 'How to Think Like a Fish'
It's fair to say that Jeremy Wade's 'River Monsters' TV series has made him pretty well known among anglers and non-anglers alike. Jeremy has caught an unparalleled array of outsize and outlandish fish from challenging locations all over the world, many featuring in 'River Monsters' – goliath tigerfish from the Congo, arapaima from the Amazon, giant devil catfish from the Himalayan foothills and more. Many more. As his catches attract increasing public attention, many people ask him how they can improve their own fishing results. This book is his reply. Sparse on the details of technique, it's about the simple, fundamental principles – it's Jeremy's mind-set for success. Part science, part art, and part elusive 'something else', this, he says, is within every angler's ability to develop.
'How To Think Like A Fish' is the distillation of a life spent fishing. Thoughtful and funny, brimming with wisdom and adventure, here is the book for any angler – novice or old hand – who wants to catch the fish that have so far eluded them.
Here's a quick taster: "To fish with a realistic expectation of catching a big fish, it is necessary to gather information and feed this into the decision-making process. The more information, and the more intelligently this is handled, the greater the chance of success. Ideally every single aspect of how you fish should be considered: not just choice of tackle and method, choice of bait, and choice of where to present the bait, but also a number of less obvious items that are not normally considered at all, and deeper layers of detail. Some of these other things can be crucial, the difference between success and failure. So nothing should be left at a default setting, unless there is good reason."
To win this prize answer the question below.