Win a set of three Daiwa Crosscast rods and reels!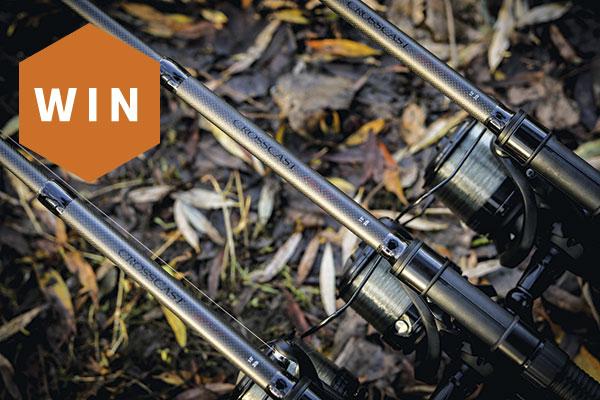 This competition is closed, the winner was Colin McDill from Axminster.
We're giving you the chance to win three Daiwa Crosscast EXT 10ft 3lb rods and Daiwa Crosscast 35 SCW QD reels, worth £524.94!
Check out what you can win...
Daiwa Crosscast EXT 10ft 3lb rods
People asked for retractable rods and Daiwa has delivered! This year has certainly been a standout year for Daiwa, releasing all manner of rods and reels enabling many carp anglers to achieve the perfect setup or maybe even multiple setups and these latest Crosscast EXT Rods look to be another addition to its extensive range.
The new Crosscast EXT features an extendable telescopic butt section, allowing for more compact storage. For those looking to store their kit in the boot of the car during work and then venturing off to the lake afterwards these really are the perfect tool – the closed length of the 10ft rods is just under 50 inches.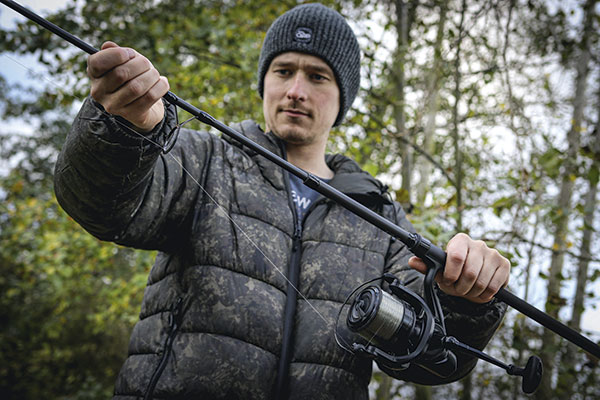 Aesthetically these rods are very similar in appearance to many of the rods currently in the Daiwa range, boasting a 1k woven carbon that many anglers look for, understated graphics and a full shrink handle and flared butt. Stainless steel guides provide unrivalled strength while keeping the weight of each rod down to a minimum.
As well as the prize 10ft 3lb rods the range also includes a 9ft rod in a 2.75lb test curve, and a 10ft 3.5lb model. It is evident Daiwa is looking to supply the angler who likes to fish at close range with the ability to move quickly on to fish, as well as the short session angler who may well be looking to fish mornings or evenings. Despite this the 10ft 3.5lb test curve Crosscast EXT is still able to fling a lead up to 90 yards!
Daiwa Crosscast 35 SCW QD reels
Similar in appearance to Daiwa's excellent Emblem reels there are in fact a whole host of differences that distinguish one reel from another. The Crosscast 35 SCW QD Reel is a perfect alternative for those who are looking to obtain a 35 sized reel in an economic fashion.
Cosmetically there are some key differences in comparison to the Emblem; in particular the drag disc is moulded plastic and the air rotor is constructed from a different material. Externally the solid feeling aluminium machine cut handle is still present as is the T-shape handle knob, which makes cranking leads in from range a breeze – this is largely helped by a respectable crank ratio of 103 centimetres for each turn of the handle.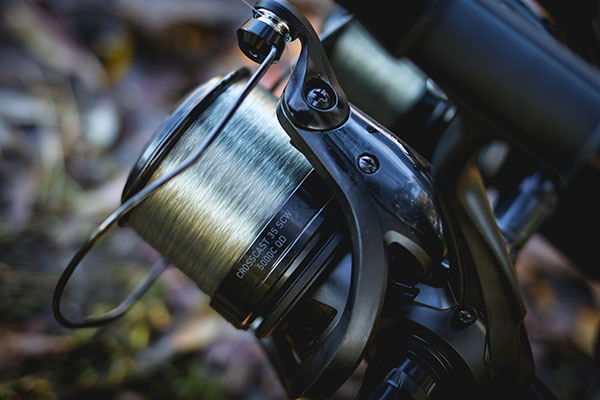 Internally there are three ball bearings present within the Crosscast 35 model, and the reels also boast the robust Digigear II gearing and Slow Cross Wrap (SCW) technology, providing fantastic line lay.
The benefits of casting with a beautiful line lay are evident in practice and being a fairly light and more compact reel compared to the 45 size model, it should balance nicely with most rods including shorter models. In fact, aesthetically the new Crosscast will look divine on any rod it is installed on, with its clean black on black coloration!
To win a a set of three Daiwa Crosscast rods and reels, simply correctly answer the following question (multiple entries will disqualify you):