Win A Set Of Three Amplify 13ft 3-5oz Rods From Avid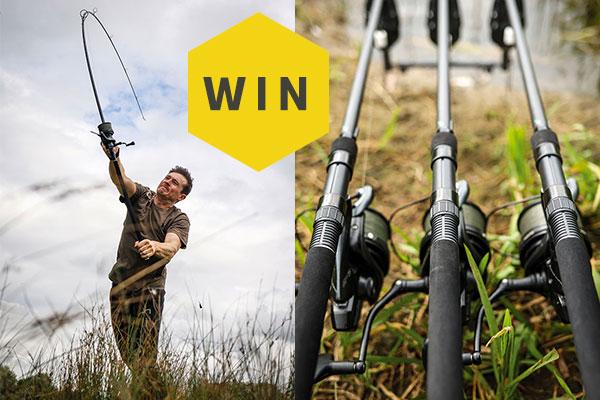 Closing date: Friday, December 17th, 2021.
Check out what you can win…
After years of testing and development across the UK and Europe these Avid rods are an absolute triumph, boasting remarkable performance and outstanding value. Perfectly suited to modern long range carp fishing the 13ft Amplify rods are lightweight, responsive and very powerful, purpose built for fishing at long range with a recommended casting weight of 3 to 5oz.
By using Triple X Carbon blanks in conjunction with a Diagonal Carbon Cross Weave Avid has come up with a rod that is able to load quickly but has an equally fast recovery, with the cross weave also helping to avoid carbon twist that other materials can suffer from when overhead casting.
Very forgiving under the tip, playing fish is an enjoyable experience, achieved by leaving the last two feet of the blank free of cross weave, helping to soften the tip and creating a perfectly balanced rod that is capable of reaching previously unthinkable distances, surpassing 200 yards in testing. Continuing the lightweight theme, the rods have low profile ringing with silicon nitride inserts that are ultra-tough and most needed when propelling heavy leads, while a full length slim flared EVA handle enables a firm purchase when accurately punching a baited rig and this runs all the way up to the matt black low profile reel seat, which will house any big pit reel. The seat is finished with subtle stainless steel collars at each end, with minimal graphics.
Features:
• Triple X Carbon blank
• Diagonal Carbon Cross Weave
• Super light low profile ringing
• Integrated line clip
• Full length slim EVA handle
• Matt black low profile reel seat
• Stainless collars and butt cap
• Minimalist graphics
For your chance to win these fantastic Avid Amplify 13ft rods simply correctly answer the following question (multiple entries will disqualify you):