Win a set of Activator Liquids from Nutrabaits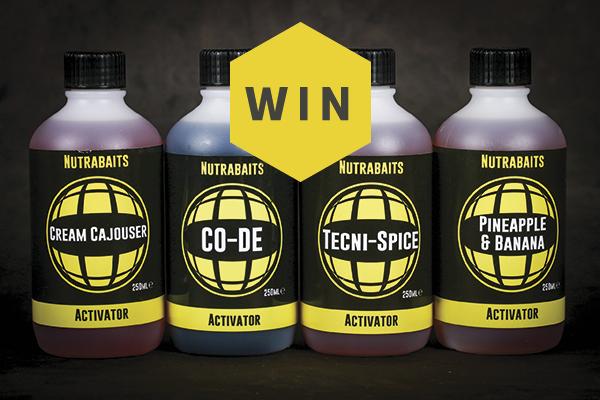 This competition is now closed, the winner was Neil Hutchings from Kent.
Here's your chance to win one each of the four new liquid Food Activators from Nutrabaits, worth £23.96!
Nutrabaits and its range of freezer and shelf life boilies speak for themselves in terms of attraction, digestibility and nutrition. However, there are times when a boost is required to take advantage of a carp's curiosity and the results produced from the application of the Activator Liquids from Nutrabaits have to be seen to be believed. This liquid, loaded with natural attraction, complements some of the most popular baits in the food range including CO-DE, Cream Cajouser, Pineapple & Banana as well as the ever effective Tecni-Spice.
Being absolutely pumped full of amino acids and natural sugars this clever creation has been designed to activate when glugged over any bait type. There are no limitations here as all of the Activators can be coated on to boilies, groundbaits, hook baits, particles or pellets.
The Activator Liquids are extremely water soluble and once introduced into water they will become active in the column, acting like a mist and drawing fish from all directions. Should you be searching for the ultimate feeding trigger, this innovative PVA-friendly liquid from Nutrabaits may well be just the ticket.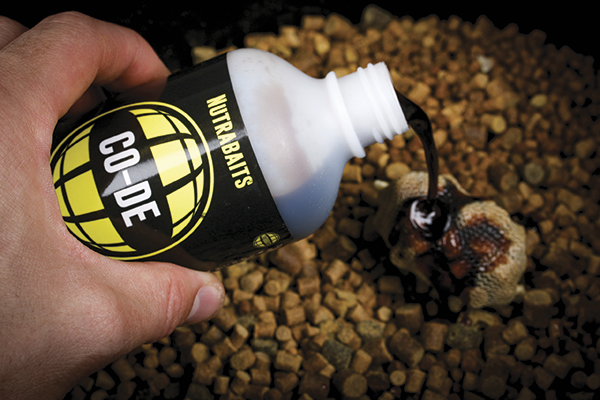 To win a bottle of each flavour of Food Activator, simply correctly answer the following question (multiple entries will disqualify you):