Win! Set of 3 fantastic Longbow M X45 rods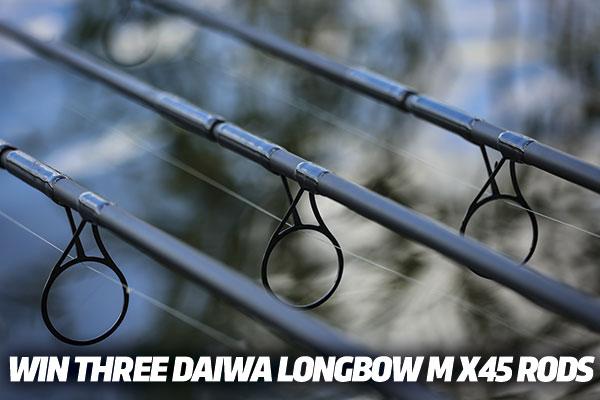 This competition has closed. The winner was Dave Casbolt from West Sussex.
Check out what you can win…
Daiwa has taken the popular Longbow range to the next level with the introduction of the Longbow X45 M carp rod. Built in the UK, it combines what made the originals such a hit, with the very latest materials and design technology combining in a true all-purpose carp rod.
The blank itself uses the renowned Magnum Taper profile, an iconic mandrel previously reserved for the famous Infinity and Basia rod ranges. This profile offers the perfect balance of a responsive tip action rod for playing fish and the perfect middle and lower part of the rod for casting. The new Longbows incorporate many of the same materials as the previous build, with inclusion of improved technologies such as X45 carbon wrap to improve casting properties.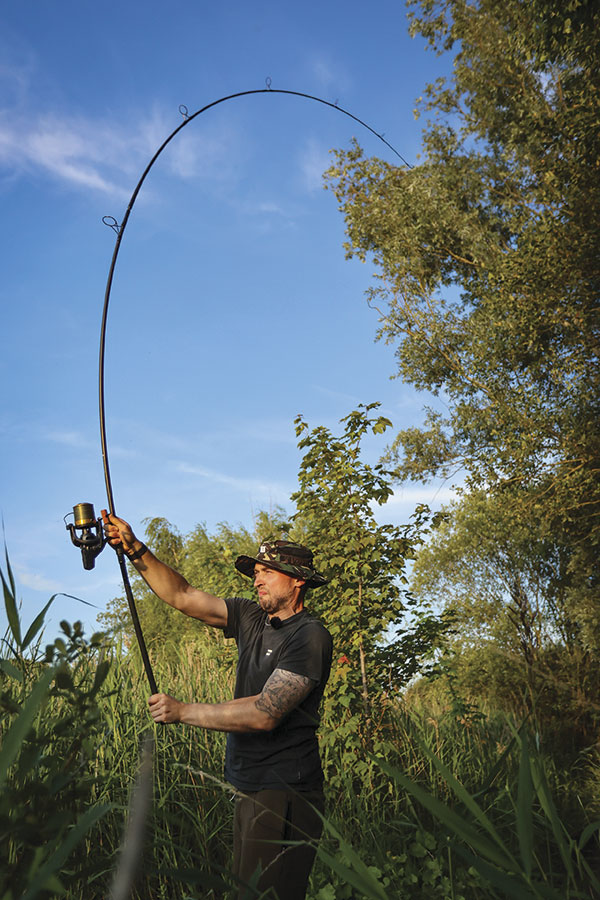 "An absolute game changer to long range fishing!"
Add to this HVF (High Volume Fibre) carbon technology, which improves strength and stiffness of the blank, plus V joint Alpha technology that eliminates any potential flat spots around the joint section of the rod. All this improves not only casting but also playing action too.
Daiwa has further improved the newer model with the addition of its near skeletal Seaguide TDG guides, which not only reduces weight but also increased the super-responsive action of the blank. Lighter than traditional ceramic rings, and with a larger internal diameter too, casting further or when using larger diameter main lines is now more effortless and user friendly, which is key when winding up a rod blank for maximum range. Furthermore, the adaman coating on the guides helps to reduce friction and increase the user's casting efficiency.
A Seaguide DPS reel seat and Japanese shrink grip make up the handle for a comfortable and controlled feel and overall sleek design. These are serious casting tools capable of fishing to the horizon!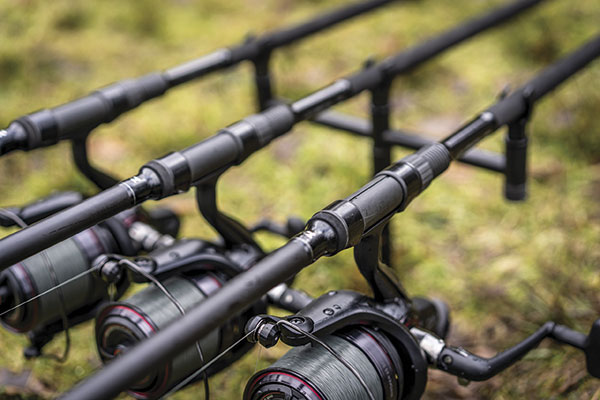 There's a wide selection of models available and our prize winner will have the choice of three rods in one of the following models: 12ft 3lb, 12ft 3.5lb, 12ft 4lb, 13ft 3.5lb, 13ft 4lb or 12ft 4.5lb Spod and Marker version.
HOW TO WIN
For your chance to win three Daiwa Longbow X45 M carp rods of your choice, correctly answer the question (multiple entries will disqualify you).