Win! RIPPTON CatchX PRO bait boat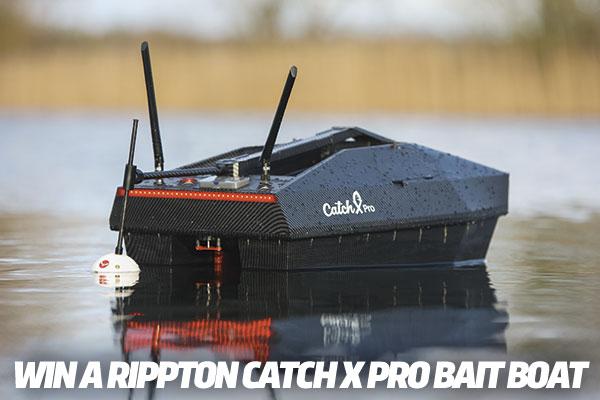 This competition has now closed, the winner was Philip Baines from Merseyside.
Check out what you can win…
The Catch X Pro Bait Boat and Hydrobat Fish Finder take accurate fishing at the push of a button to the next level.
The bait boat is finished in a stylish black carbon fibre and weighs in at 5.4kg. The boat runs off an 8,000mAh battery, giving you a run time of up to two and a half hours, plenty enough for the majority of anglers. There are two independent hoppers with one independent hook release. With a bait capacity of 3kg, you'll be able to ship out plenty of bait to get you that next bite. On the rear of the boat are two high-performance 7,000rpb industrial engines that will take you all the way out to up to 300 metres on big open waters. The remote is one-handed and has a built-in holder for your phone, allowing you to view the map and decide on spots with ease. By just pressing two buttons on the remote or tapping the button on the app, the boat automatically calibrates itself on water without effort. A single press of the home button will automatically return the bait boat to you.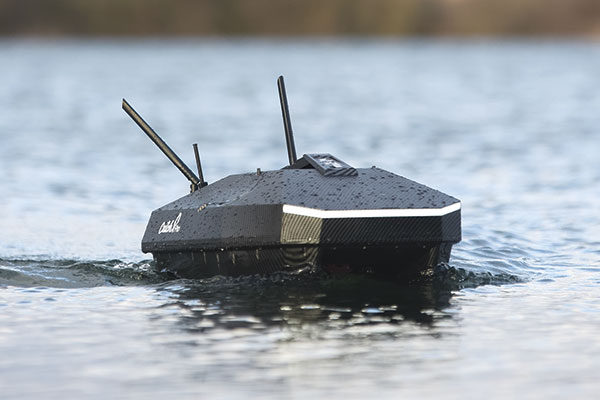 The Hydrobat Fish Finder stays connected with your phone all the way up to 300 metres to investigate the water depth, temperature and fish location, with zone scanning, fixed point scanning, quick mapping and accurate mapping modes. As part of the mapping function, the Catch X Pro will automatically record every potential fishing spot on the app. This means you can easily select the most suitable spot to drop a rig. The sonar scans at a maximum depth of 120 metres and at 55 degrees or 15 degrees depending on how precise you want the readings.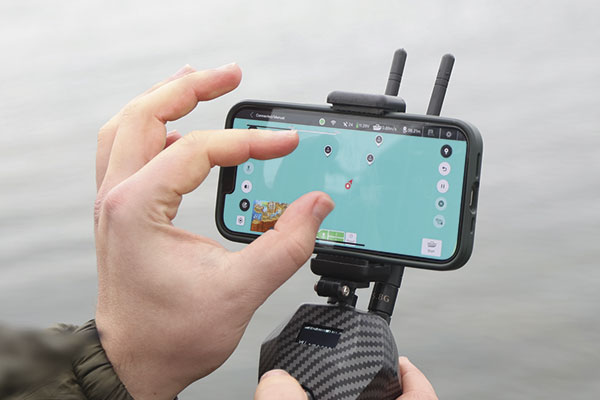 The app is free to use and will store all your collected data, allowing you to revisit the same spots precisely every session and will constantly be upgraded through free software updates. The Rippton Catch X Pro Bait Boat and Hydrobat Fish Finder give you everything you would expect from a bait boat, alongside accurate map readings, large connection ranges and ease of use – perfect for the angler who loves a bit of tech!
WWW.RIPPTON.COM
For your chance to win this bait boat, simply correctly answer the following question (multiple entries will disqualify you).