Win a RidgeMonkey ThermoMug DLX Brew Set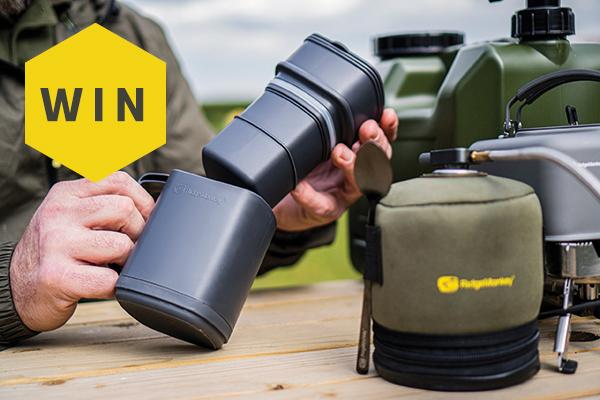 CLOSING DATE: Friday, July 2nd, 2021
Here's your chance to win a RidgeMonkey ThermoMug DLX Brew Set, worth £19.99.
Perfect for the angler who likes to pack lightweight, the DLX brew set will save you space without compromising on your tea or coffee supplies. The set consist of four vessels, the first being the instantly recognisable ThermoMug, boasting a double-walled insulation and constructed from robust polypropylene and with a generous capacity of 400ml for copious amounts of tea or that all important caffeine hit first thing in the morning. The top container then offers a 300ml capacity, the middle container 140ml and lastly the bottom container 150ml.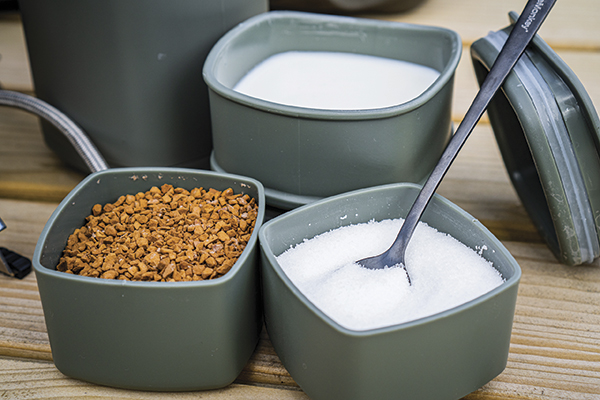 Now not only will you be able to house dry items such as sugar, coffee and tea, but being watertight the top container can be used to take a supply of milk too! It also ensures no spillages occur when doing your lap of the lake, jumping in the car or when you kick your cup as you jump up to hit your rod. Perfect for short stay sessions without having to cart around a bottle of milk, now that's an edge! This simple but ingenious item is going to become a firm favourite among many anglers, and we're giving you the chance to win one.
For your chance to win this RidgeMonkey ThermoMug DLX Brew Set simply correctly answer the following question (multiple entries will disqualify you):