Win new luggage accessories from Speero worth a total of £58.35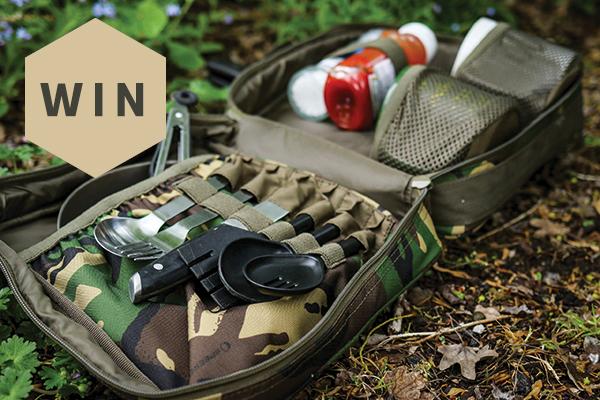 CLOSING DATE: Friday, July 2nd, 2021
Here's your chance to win four great items from Speero worth £58.35, to improve your on-the-bank experience.
Alarm Pouch £5.50
The all-new Alarm Pouches from Speero will effortlessly preserve cherished bite alarms during transit. Generous padding helps to avoid any possible damage to the alarm head where the drawstring cord lock around the base prevents the pouch from slipping off. The vast majority of compact alarms fit comfortably inside.
On the outside are elasticated indicator loops to stop chains or cords from tangling and falling off during transportation.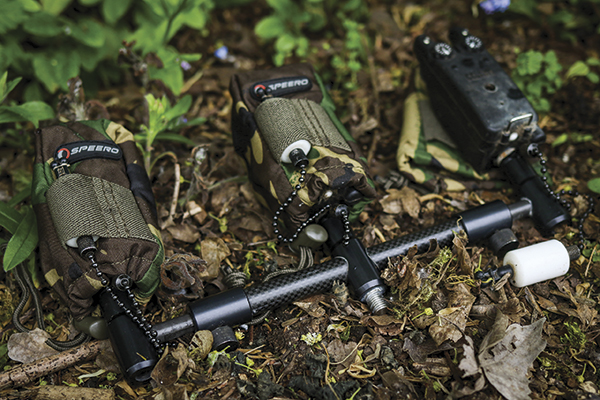 Boilie Caddy £19.95
A total of 4kg of boilies can be carried at any one time inside Speero's Boilie Caddy and by using the internal removable divider this can be split into two different sizes or types of bait at any given time.
The adjustable strap provides a comfortable fit around your waist, meaning the baits are within easy reach when delivering baits by catapult or throwing stick.
A wipe clean water resistant lining allows for baits coated in liquids and powders to be used and there is an elasticated loop for your catapult when not in use.
Cutlery Pouch £23.95
The Cutlery Pouch is a no-nonsense piece of kit that carries everything you require to eat meal on the bank. The pouch is padded throughout and the entire contents are easily accessible with more than enough storage inside to carry up to two anglers' worth of utensils, plates, cups and condiments.
A substantial carry handle lends itself nicely to grab at a moment's notice. The generous outside rear pocket has been designed to carry something such as a toastie pan, which can be secured with the attached adjustable strap and nylon clips.
Small Gas Canister Cover £8.95
The smaller 230g canisters are the perfect size for use on a short session, taking up far less room inside your rucksack and the Gas Canister cover provides additional insulation and protection to stop it banging around inside your bag, plus it looks tidier and carpy! There is a designated place to store a lighter as well as a teaspoon on the outside using the installed elasticated loops.
There's a wipe clean heavy duty base and the canister is zipped inside and protected until the next session.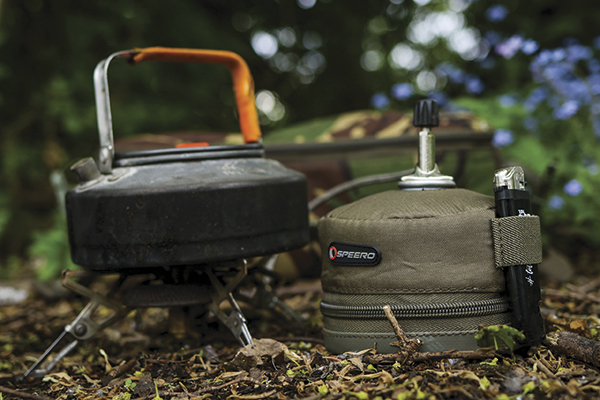 For your chance to win these Speero luggage accessories simply correctly answer the following question (multiple entries will disqualify you):