Win the New Classic Corn range from Spotted Fin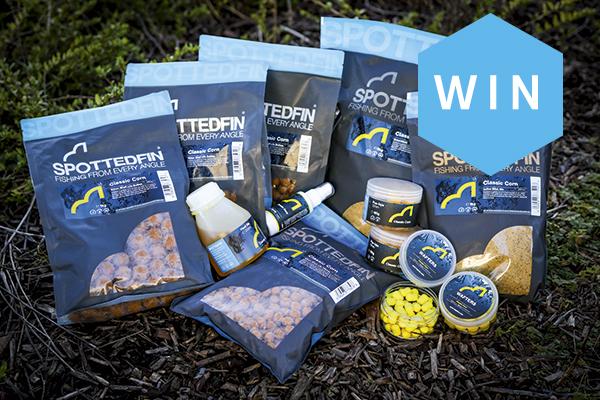 This competition is now closed, the winner was Ken Harris from Cornwall.
Impressed by the Classic Corn range and fancy giving it a go for yourself? Well we've teamed up with the team at Spotted Fin and have the entire range to give away.
There is no disputing the pulling power of the yellow kernel – corn is one of the most prolific, time defying carp catchers ever. The only downfall is the limitations of application and its traditionally soft nature. Imagine harnessing that pulling power in a conventional range of modern carp catching baits, now that would be an edge! Spotted Fin has done just exactly that, with a wide array of bait products including dedicated hook baits, liquid additives, groundbaits, boilies and much, much more.
Here's what's up for grabs!
20mm Shelf Life boilies (1kg)
15mm Shelf Life boilies (1kg)
12mm Shelf Life boilies (1kg)
12mm Shelf Life Pillows (1kg)
Groundbait (3kg)
Active Stick Mix (1kg)
Booster Spray (50ml)
Food Dip (250ml)
Hi-Viz 12mm x 15mm Wafters
Hi-Viz 15mm x 18mm Wafters
15mm Pop-Ups
12mm Pop-Ups
For your chance to win the Classic Corn range, simply answer the question below.