Win! Nash Siren R4, 2 rod presentation set.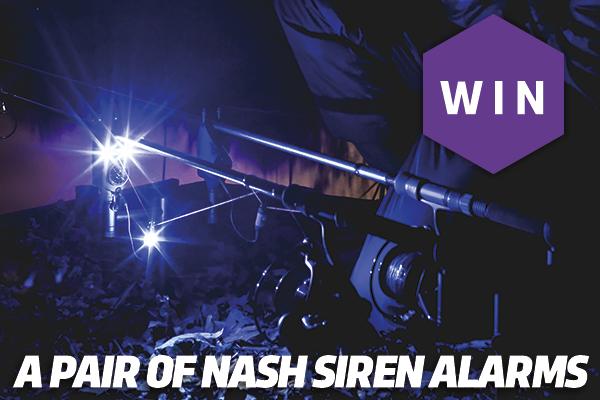 This competition is now closed. The winner was Nicholas North from Sussex.
Check out what you can win…
Nash Siren R4 two-rod presentation set (two alarms @ £241.99, one receiver @ £241.99) = £725.97 Described as "the new standard for accurate, responsive indication" the R4 bite alarms are feature packed and designed for all anglers and all venues, with plenty of advanced technology crammed into one compact alarm. Designed to ensure the angler is aware of every movement between his rod tip and rig, the R4 technology doesn't just show you the indication you need to know but can cleverly screen out the false indication that often plays on our minds, including: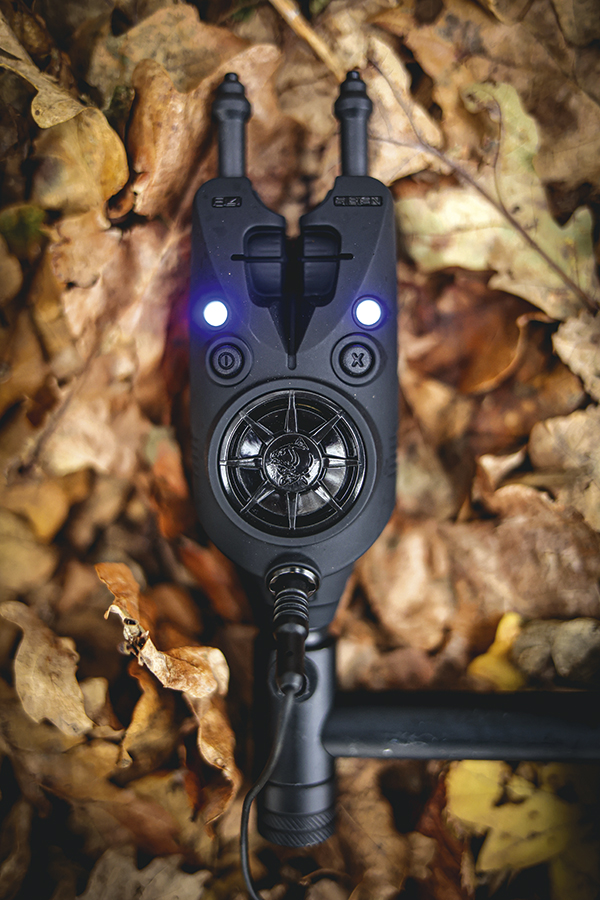 Roller Wheel Sensing – Factory setting for the R4 is a standard line movement sensing across the roller. Speed Sensing – Two levels of Speed Sensing respond to line movement faster than 1 and 2 centimetres per second respectively to eliminate false indications.
Wave Sensing – Two further sensitivity settings feature Wave Sensing technology to eliminate false indications from repeated wave action or when fishing from a boat.
Drift Sensing Safeguard – An industry first, the R4's Drift Sensing Safeguard protects against the rare possibility that line can 'creep' from a spool due to weed build up on the line.
Drop Back Sensing – All the R4's sensitivity settings feature drop back alert, which means you can immediately recognise a forward motion, drop back, or the forward and back motion of a liner.
The Siren R4 receiver is just as intelligent as you would expect; as well as boasting a huge range over 750 metres, while replicating exact tone and colour from each alarm head, you can also operate the Homecoming mode rear LED light mode – designed to give boat anglers safe navigation back to the swim when fishing from a boat – via the unit! The receiver can also be fully recharged in four hours, thanks to the USB-C charge facility, and benefits from having an anti-theft alarm, low battery warning and three mute, vibrate and LED configurations. A special function that we certainly know Alan Blair utilises is the additional fifth 'buddy' channel that allows one single receiver the ability to pair up to no less than 32 other R4 alarms – great if you're on a social and don't want to miss the action!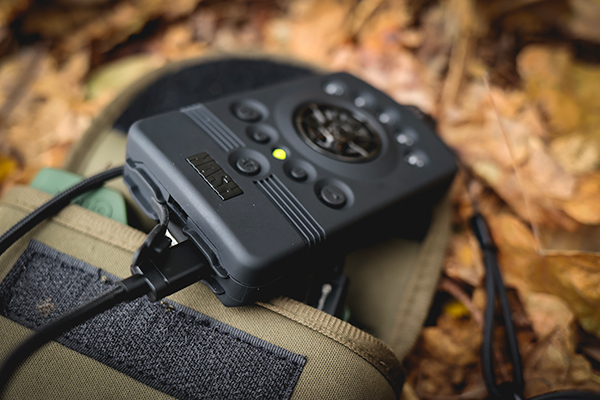 Two Nash Siren Nite Glo bobbins @ £27.99 = £55.98
To complement such a great looking and highly advanced alarm head and receiver you can pair it up seamlessly with the new Nightglo indicators. Connecting directly to the casing of the R4 alarm head, the indicators will emit an LED that results in a pulsing Night Glo Bobbin or Swing Arm head whenever the alarm LED lights.
Matching indicator bodies co-ordinate to the LED colour options of R4 alarms with an additional option for black bodies with a white LED glow. Available in Swing Arm and traditional Bobbin designs, additional weights can also be purchased to tailor your indication to how and where you are fishing. Both indicators are also feature packed, as you would expect; the Siren Night Glo Bobbin benefits from an enlarged ball clip attachment for free line movement and a secondary grip clip attachment purpose built for slack lining. There is a choice of bobbin heads at 8g and 15g, and both sizes come with two additional 5g drag weights.
The arm is again super-versatile allowing the user to change between a traditional swing arm operation and the super-effective sprung tension system associated with the ever-popular Nash Wasp indicator.
A twist and lock control dial offers four settings that dial in progressively more spring loaded tension for effective registration of drop backs and improved contact with end tackles at extreme range.
There is also a magnetic quick release hockey-stick attachment and a unique magnetic gate line clip that only releases when the rod is lifted up!
For your chance to to win this Solar bait bundle, simply correctly answer the following question (multiple entries will disqualify you)