Win A Load Of Bait From Nutrabaits!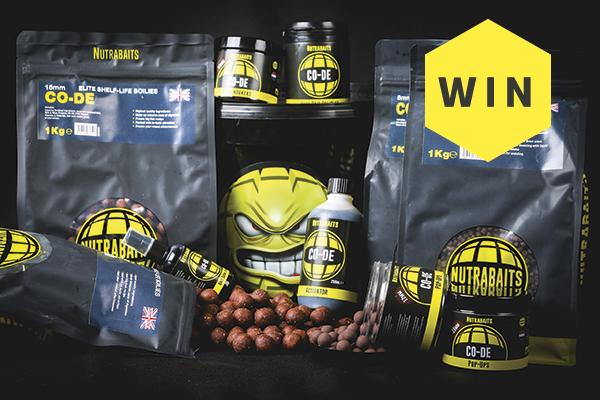 Closing Date: Friday 12th March
CO-DE is a great new bait from Nutrabaits, and we're giving you the chance to be one of the first to use it!
Not available until the beginning of March, CO-DE is a highly attractive bait that will work year round, while offering a nutritionally rich profile that carp will love. Yet to be released to the mass market, the CO-DE is very much shrouded in secrecy; and although it very much looks like a typical red fishmeal with its deep red colour, it actually contains no fishmeals whatsoever! Instead it contains Nutrabaits proven yellow bird foods blend, nut meals (human food grade), vitamins, minerals, and importantly an active liquid food package, which is loaded with a high levels of amino acid, together with active enzymes and a blend of three flavours.
All of this gives a beautiful sweet aroma and luxurious chocolate orange taste with an extra kick. It is highly nutritional, but moreover, an easily digestible bait, which has a soluble liquid package that carp have found hard to resist.
The bait range includes freezer baits and shelf-life boilies, pop-ups, Corkie Wafters, and Hard Hookers. There are also matching pellets, Bag & Stick Mix, Bait Soak Spray plus many more items.
Take a look at the picture, because what you see is what you win!!
For your chance to win this great prize, simply answer the following question: