Win a Kodex Serenity Retainer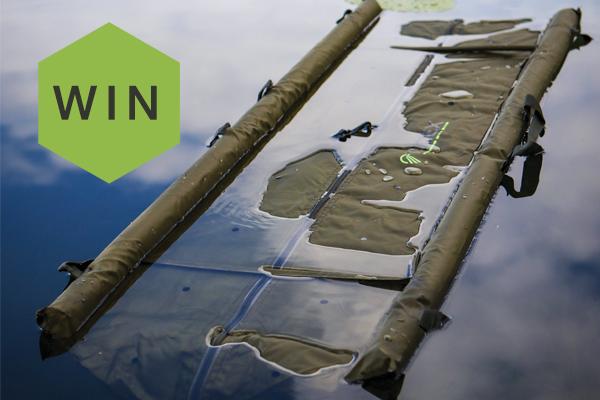 This competition is now closed, the winner was Trevor Wheeler from Surrey.
Thanks to Kodex we have a fantastic Serenity Retainer to give away, worth £59.99!
All our captures should be treated with care, but what about when we are fortunate enough to catch an absolute chunk, or perhaps you are heading to Europe this year and want to make sure you are well equipped for that holiday monster! Well the Serenity Retainer is just what you need; offering superb value for money while boasting superior fish-safety features this is one retainer sling that will keep your quarry safe, retained and as stress free as possible for when you come to hoist them out for your all-important trophy shots.
Measuring in at 110cm wide and 52cm deep, the Serenity Retainer boasts specific Airtex cloth panels giving maximum breathability for the fish allowing fluent water flow, which is key for keeping your catch healthy and happy. The twin ultra-buoyant floats will keep the retainer at surface level, allowing the full length of the mesh to be used, giving maximum internal room. We also like the clever stay-open arms that can be implemented to keep the retainer at full width, ensuring the fish has enough room inside without feeling claustrophobic or being encased in material, which is key when minimising stress and allowing maximum water flow, allowing the catch to 'breathe' unhindered.
The zip can also be clipped shut to ensure no fish can escape the confines of the retainer and each side boasts a stud option also. Complete with an accessible pocket which stores a retaining cord with thread and clip, you will also notice the handles are strong and durable with a strong and solid metal ring, allowing you to weigh your fish accurately and safely within the one design.
For your chance to win the Serenity Retainer, simply answer the question below.