WIN! A Gardner set of alarms and receiver!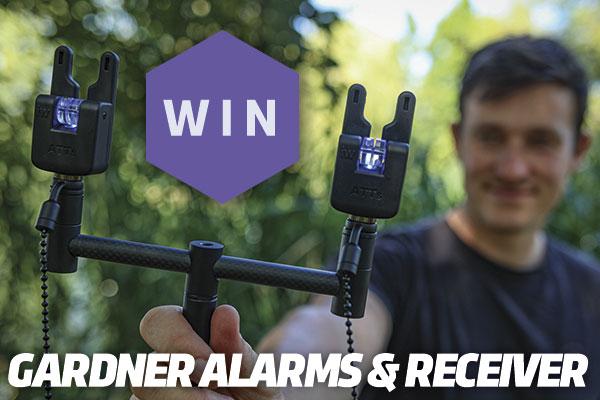 This competition has closed. The winner was Teresa Adams from Norfolk.

Check out what you can win…
Where reliability is concerned, it's hard to beat Gardner's revolutionary 'silent' alarms – the ATTs. Combining exceptional build quality, top-notch electronics and a 100 per cent watertight design, these alarms truly stand up to abuse! By removing all speakers, buttons and dials, Gardner has produced a super-compact and watertight alarm, with fantastic battery life. The ATTs alarms then connect with the super-reliable ATTx Deluxe receiver, which provides audible bite indication and control.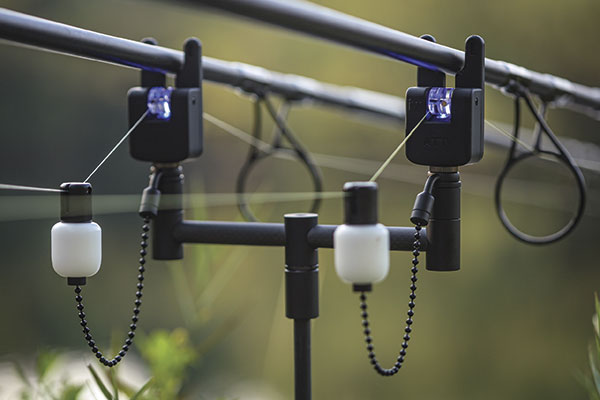 These IW alarms feature an illuminated roller wheel and the heads incorporate high parallel 'ears' that effectively prevent lateral rod movement, reducing the chances of a rod being dislodged during intense takes. They also have a soft-touch, rubberised finish, which not only enhances its aesthetic appeal but also contributes to its overall functionality to reduce forward travel when fishing with a tight clutch.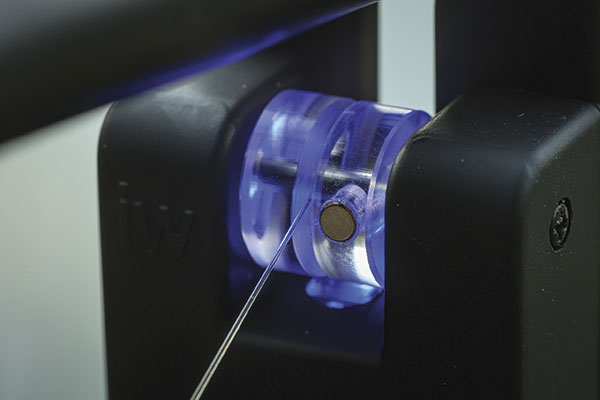 The user-friendly design employs an "Intelligent" Protective Hard Case as standard, acting as the ON/OFF switch for your ATTs, which helps preserve battery life by disabling it when the hard case is fitted. Removing the hard case re-activates the ATTs. The absence of buttons, jack-plug sockets and speakers significantly reduces the risk of water infiltration and damage to the electronics, ensuring long-term durability.
The ATTs introduces a bite detection system featuring 'anti-rock' firmware. This intelligent technology prevents the alarms from emitting repetitive false beeps, a common issue in many other roller wheel alarms. With a full one-year ATT warranty, you can trust in the durability and performance of this exceptional product.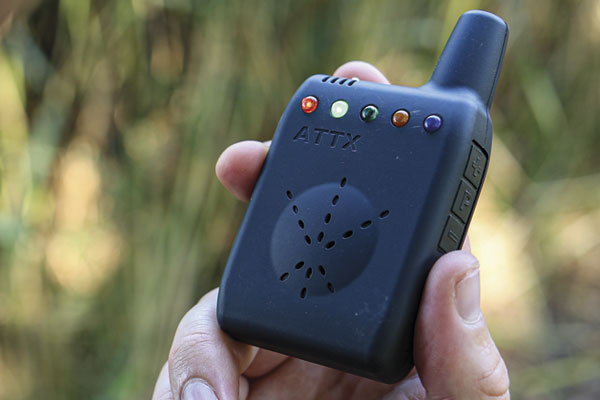 The ATT Deluxe receiver sets a new benchmark in wireless bite alarm system performance when combined with the ATTs Alarms. Features:
• Inbuilt stub aerial for greater range.
• 10 independent channels and each channel can be programmed to a different tone output
• Five preset volumes
• Vibrate option (with or without sound) automatically switches on when the receiver has been set on silent
• Supplied with the latest firmware installation as standard, meaning the receiver is faster reacting and offers optimum performance.
For your chance to win, simply answer the following question correctly (multiple entries will disqualify you).