Win! Deeper Chirp+2!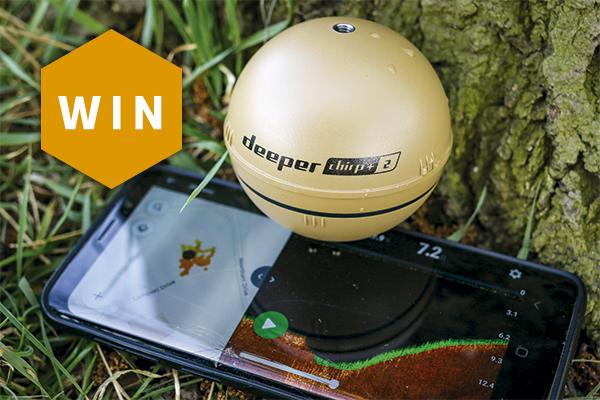 Deeper has definitely secured its place in the carp fishing tech market, being one of the most recognised castable sonar brands around! The introduction of Chirp+ technology took this to new heights (or rather depths) and Deeper's latest model benefits from the same technology that made the original Chirp+ so successful.
So what is that technology?
Chirp stands for Compressed High Intensity Radiated Pulse and is a sonar that sends out a continuous flow of frequencies, ranging from low to high, resulting in the sonar readings being more precise and clearer that result in a higher resolution compared to traditional sonars, simply meaning a vivid image and accurate readings. A second benefit is the improved and invaluable Extreme Depths Precision. With minimal surface clutter and noise disruption, the angler can expect instant and precise depth readings from the integrated sonar, finding fish as close as 15 centimetres to the device in shallow water, to distinguish fish sulking on the bottom.
So what does the Deeper Chirp+ 2 offer above and beyond the original Chirp+? It has more powerful hardware and software, improving battery life up to 15 hours and also features fast charging technology, charging to 100 per cent in just two hours, making it more user-friendly than ever before. The Chirp+2 has three beam frequencies ranging from a wider 47o scan for a broader picture of the area, through to a narrow 7o beam for a more precise and detailed scan. The sonar has a casting range of 120 metres too, giving you loads of range when mapping the bathymetry from the bankside, as opposed to by boat.
The Deeper Chirp+ 2 also comes with a night cover; a highly visible, translucent orange top cover that is illuminated by the internal light for visibility at night and in low light conditions.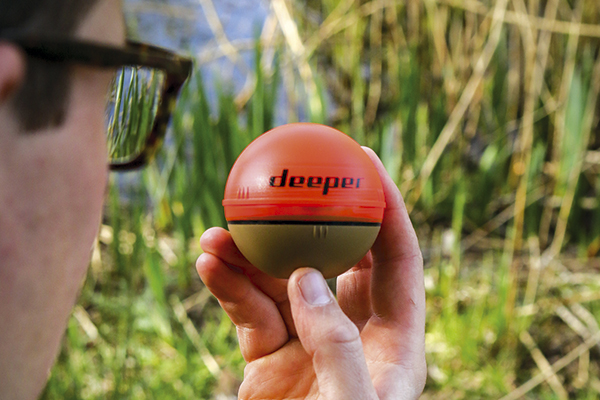 On top of the improved tech, the new Chirp+ 2 also comes with three month's access to Fish Deeper Premium, providing bathymetric maps of over 50,000 lakes worldwide!
For your chance to to win this Deeper Chirp+2, simply correctly answer the following question (multiple entries will disqualify you).