Win Crafty Catcher's Big Hit Pop-Up Range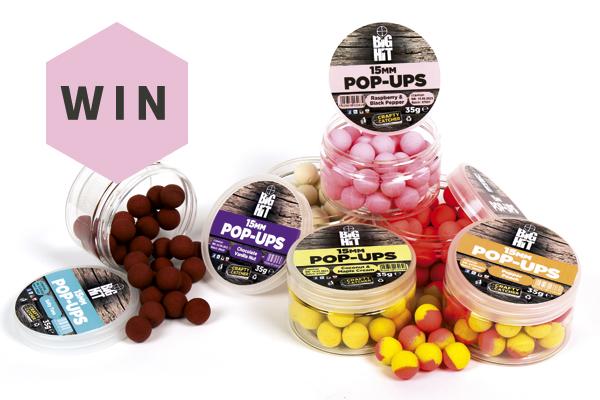 This competition is now closed, the winner was Robert Gleed from Kent.
Thanks to Crafty Catcher we have their high-attract Big Hit pop-up range to give away!
A range of six high-attract pop-ups in a variety of colours and flavours. These complement the range of Big-Hit boilies, but will also work wonders as single hook baits or an alternative hook bait option. Colour/flavour combos include Salty Tuna in a match-the-hatch dark red/brown coloration; Chocolate Vanilla Nut in white; Coconut Maple Cream in Yellow; Raspberry and Black Pepper in bright pink; Spicy Krill and Garlic in orange and finally Pepper Peach in a yellow peach swirl coloration.
For your chance to win the Big Hit pop-up range, simply answer the question below.