Win the complete Classic Corn Range from Spotted Fin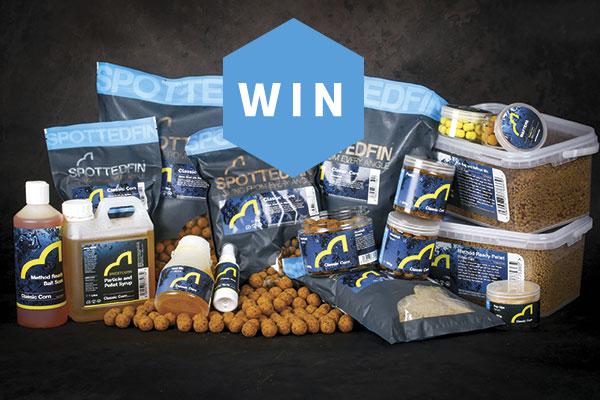 This competition is clsoed, the winner was Bev Lomax from North Yorkshire.
Spotted Fin has released the cult classic yellow peril in a range of new forms, and we're giving you the chance to win a load of it, worth over £86! Spotted Fin has harnessed the indisputable pulling power of the yellow kernel in a range of modern carp catching baits, with a wide array of products including dedicated hook baits, liquid additives, groundbaits, boilies and much, much more. Here's what you can win…

Boilies
£11.99 to £46.99
Classic Corn boilies are formulated with a wide array of feed enhancers, high attraction levels of proven carp catchers and give a classic corn aroma for instant attraction.

In sizes including 12mm, 15mm and the larger 20mm these irresistible baits offer the pulling power of corn in the traditional boilie form, making it ideal for catapulting, throwing stick application, spodding and more!

For something a little different, 12mm Pillows look like a supersized piece of corn with extreme durability for a long duration underwater! The Pillows come supplied in a handy 500g bag and retail at £6.99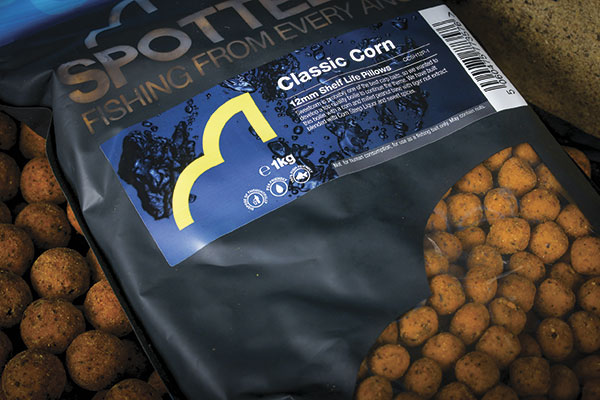 Classic Corn Feeder and Method Mix
Include free wafters
£7.99
With the pulling power or the proven Classic Corn Range, this explosive feeder and Method mix is ideal for use with solid PVA bags, adding to spod mixes, tying stick mixes and a whole host of other applications. Complete with a free pot of matching wafters, simply add your chosen liquid and mix with water and you are ready to fish!

Classic Corn Wafters
£5.75
A range of hook baits that have been developed and tested over a number of years throughout England and Europe; with an increased level of buoyancy these are ideal for creating critically balanced presentations for targeting wary fish and work super-effectively when used in PVA bags.

GO2 Classic Corn Hi-Viz Wafters
£3.25
Utilising the same ingredients and enhancers as in the traditional wafters, these Hi-Viz versions are superb when wanting to nick a quick bite!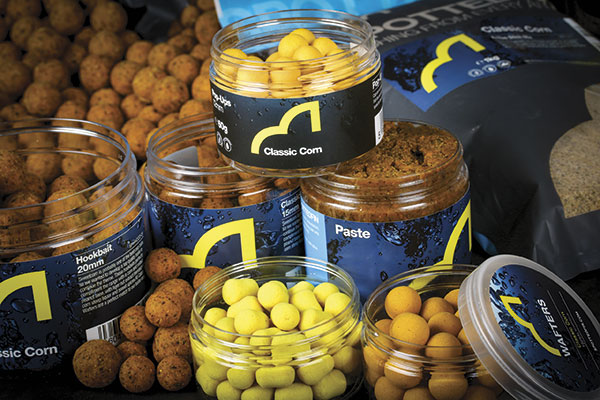 Classic Corn Pop-Ups
£6.50
A super-buoyant hook bait designed for use with pop-up presentations including chod rigs, Ronnie rigs and more! Available in 12mm and 15mm.

Classic Corn Particle and Pellet Syrup
£9.99
A super-sweet syrup made using corn syrup and the effective Classic Corn attractors. Ideally suited for coating boilies, pellets and particles to give an added boost when required. Supplied in a resealable 1-litre bottle.
Classic Corn Booster Spray
£6.99
Designed to complement the Classic Corn Pop-Ups and Wafters, this booster spray utilises the same attractors and flavours and is perfect for enhancing the already effective attractor package.

GO2 Classic Corn Bait Sauce
£6.99
Although created initially for match and quick-hit fishing, there is no disputing the pulling power of this super-attractive liquid bait attractor, an ideal solution for using over pellets, groundbaits and more.

Classic Corn Method Ready Pellets
£9.99
Supplied in a 2kg bucket, these versatile 2mm pellets are ideal for PVA bags, adding to spod mixes, or feeding as carpet feed. Also supplied with two sizes of wafters, you have everything you need to get on the bank and catch a carp!

Classic Corn Method Ready Groundbait
£9.99
A 50:50 mix of specially prepared Classic Corn groundbait and Method ready 2mm pellets. The mix comes supplied in a 2kg bucket and has a long shelf life of six months – just keep the lid on tight for freshness and consistency.

For your chance to win this fantastic range of Classic Corn bait from Spotted Fin, simply correctly answer the following question (multiple entries will disqualify you):