Win A Camfleck Elasticated Spod Sleeve From Thinking Anglers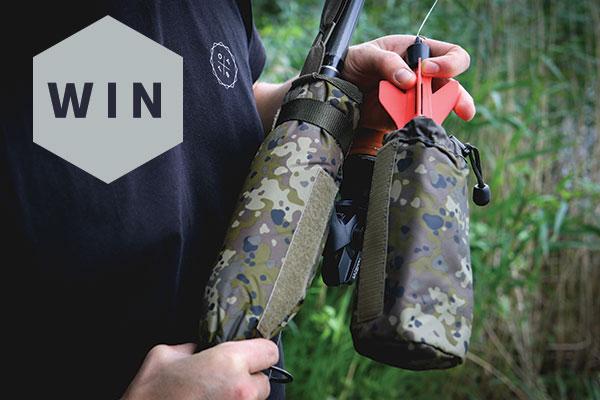 This competition is now closed, the winner was Trevor Wheeler from Surrey.
Here's your chance to win in a Thinking Anglers Elasticated Spod Sleeve worth £18.99
A purpose designed sleeve and elasticated tip top, constructed in Thinking Anglers bespoke Camflek camouflage 210D PVC backed padded Nylon. Designed to fit all spod rods measuring 12 and 13 feet, it features a long 72cm padded handle section to help protect the butt section, while the tip top securely hold the two rod sections together for easier transportation and storage.
The large 16cm spod pouch keeps your spod secure and flush to the rod, so it no longer flaps around getting caught up or even damaged. The pouch can also be adjusted on both sides of the setup and can be moved up and down to tailor exactly to how you fold and pack your spod rod away!
To get kitted up with the Thinking Anglers Elasticated Spod Sleeve, answer this simple question: