Sleep easy with these Daiwa prizes!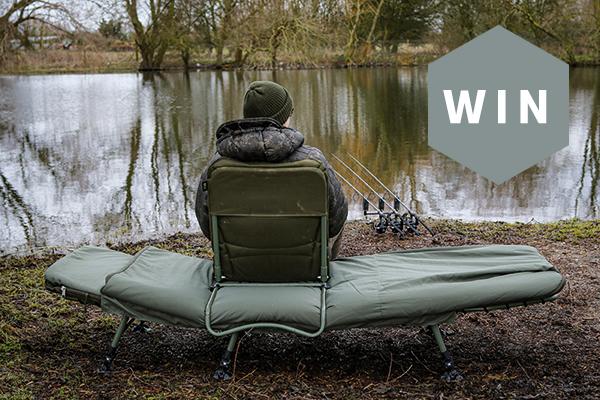 CLOSING DATE: Friday, July 2nd, 2021
Here's your chance to win one of three Sleep System, Overbed Chair and Brew Bag bundles from Daiwa.
Check out what you can win…
Nobody wants to sleep all night through on fishing trips (we're there to catch carp, remember!) but when you are in bed you want it to be a comfortable one. The new Sleep System and accompanying items from Daiwa are just that, so let's take a look at what three lucky winners can each look forward to snoozing in…
Sleep System
Designed as a four-season system, the brand new Sleep System utilises the proven lay flat design for a perfectly level and flat sleeping position. With no handwheels to get in the way, you benefit from being able to use the whole 90cm width of the bedchair comfortably throughout the night.
With six adjustable legs the whole system packs away effortlessly and remains easy to load on to your barrow and then tuck in your boot after your session. A lightweight steel frame helps to keep weight down even with the luxurious two layer zipped sleeping bag attached. The twin layer duvet zips directly on to the fleece lined base mattress, providing one sleeping system that can see you throughout the four seasons! The outer fabric is a soft and comfortable polyester peach-skin material, while a warm fleece fabric is found on the underside of both layers.
When using both layers, the top and bottom can be secured with a handy carabiner to ensure the crash zips don't accidentally open.
Overbed Chair
This dual purpose product is a real edge when trying to minimise your kit and travel light, but also ensures you'll remain comfortable throughout your trip on the bank and not suffer from back pain in the days after! The overbed chair can be used to fit over your bedchair, offering you ample back support while sitting high on it, but thanks to the adjustable front legs and mudfeet can also be used on its own as a traditional chair, perfect for when occasional guests come around for a brew!
Weighing just 4.9kg it can be easily stowed away under your bedchair and out of the way when it's time to hit the hay.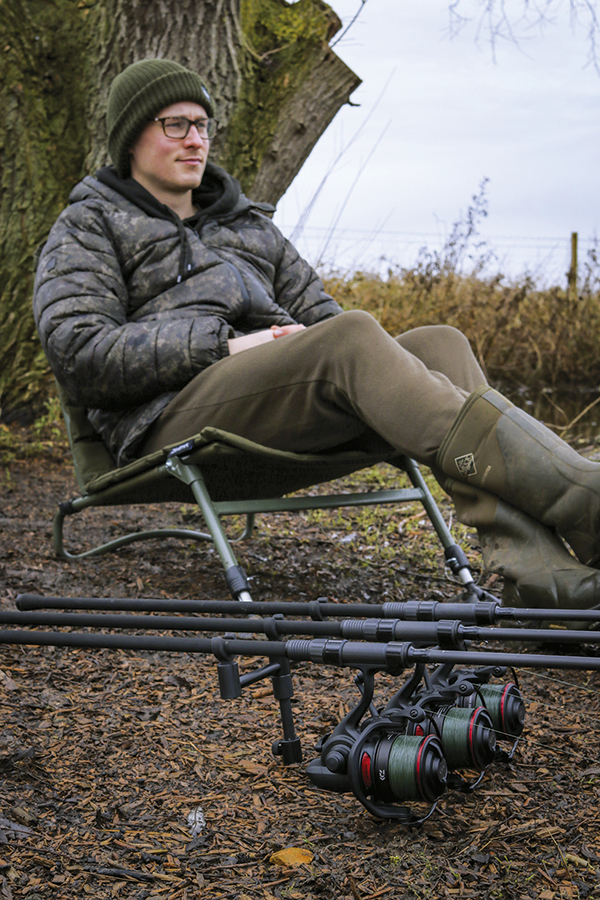 IS Brew Overnight Bag
This compact brew bag is designed for all your tea making needs! It has a 16-litre internal capacity with a specific pocket for your gas, a smaller wipe clean pocket and a larger insulated area too. It also comes with a modular internal PVC bag to accommodate cookware and stove and features a recessed hard top work surface to use as a little bivvy table.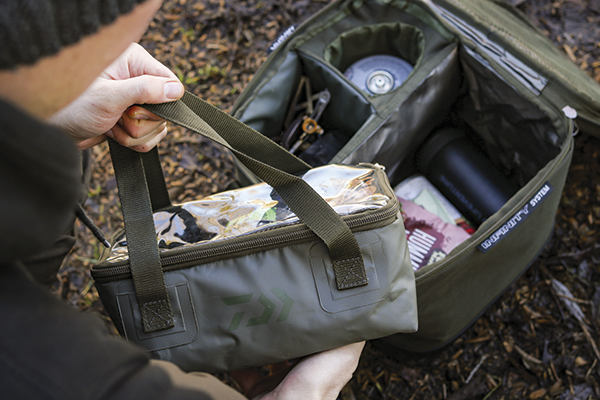 Each Prize Bundle Worth £374.98
Total Prize Value £1,124.94