Here's your chance to win a selection of top carp catching baits from Sticky!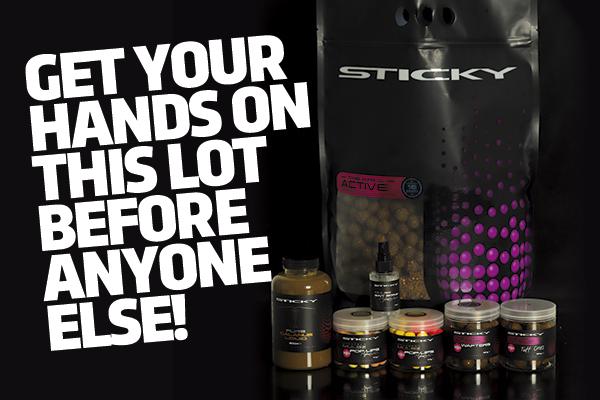 The competition is now closed, the winners will be annouced in the October issue of Total Carp magazine.
Here's your chance to win a selection of top carp catching baits from Sticky. Five lucky winners will get their hands on all of Sticky's new bait before anyone else does, each prize bundle is worth over £130.
Check out what you can win…
10KG OF 16MM KRILL ACTIVE FREEZER BOILIES
Since its introduction in March 2012, The Krill has become a modern day legend in the bait scene. It has accounted for an incredible number of big carp from all across the UK and worldwide. It also has an increasing number of devout users, including many of the best anglers our country has to offer.
Simply put, it's a very well formulated bait, produced from some of the best quality ingredients available – the result is a boilie that any carp will readily accept as a food source. For us anglers this means that bait is one thing that we don't need to worry about; simply browsing through the Sticky catch reports will give users a supreme level of confidence, and confidence breeds success.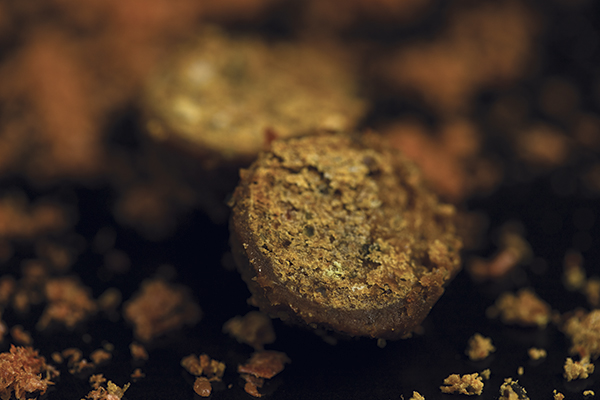 The Krill Active is the next evolutionary stage of what was already a legendary bait – a normal Krill boilie surrounded by a sticky layer (excuse the pun) of highly active paste. Liquid attractors pumped into the bait, followed by the addition of powders. Over time, the baits end up with a paste wrapped coating, full of attraction. The key to all this is the solubility of the powders and liquids. These will leak off and break down around the bait, leaving you with a pile of boilies, with a carpet of powders and a liquid haze surrounding the baited area. The level of attraction coming off this is totally out of this world!
The Krill Active has already proved its worth, with many field testers achieving incredible captures, both here and on the Continent. Now you have the chance to be part of that buzz, before everyone else gets their hands on it!
KRILL ACTIVE WAFTERS AND TUFF ONES
Alongside the phenomenal new boilies, we are giving away a pot of each of the matching hook baits. While the bottom baits can be used straight from the bag, being high-quality freezer baits means they are relatively soft and as such, the hardened hook baits will give you the confidence that the hook bait remains intact, no matter how many nuisance species and birds have had a go! There are also the new Krill Active Wafters for those who prefer a delicately balanced wafter presentation.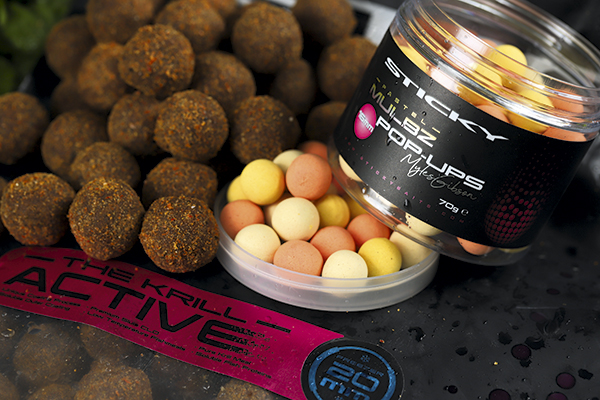 MULBZ 16MM FLUORO AND PASTEL POP-UPS, PLUS BAIT SPRAY
The brainchild of ultra-consistent big-fish angler Myles Gibson, these new pop-ups utilise specialised fruit powders, maximising both instant and prolonged leakage, meaning you are fishing more effectively for a much greater period of time. Combining other liquids and powders, they round the powerful fruit flavour off, giving it a strong but mellow hint.
These pop-ups are available in both fluoro and pastel colours, in sizes of 12mm, 14mm and 16mm. A matching bait spray is also available to help boost the attraction further.
PURE CALANUS LIQUID
A 100 per cent sustainable new development in marine derived protein sources! The new Pure Calanus Liquid Hydrolysate yields an unparalleled amino acid profile, including many highly attractive and essential aminos for fish species – it's simply irresistibile to carp! T
his salty, PVA-friendly high-protein liquid has a thin viscosity, meaning it will penetrate into boilies and pellets for a consistent release of attraction.
For your chance to win one of five prizes, each worth over £130, simply answer the question below.