The Key Cray has been behind the scenes for around 18 months now and a select few of us have been lucky enough to use it through its progression stages. Although the earlier mixes were producing some amazing results the bait has only recently entered its final stages. The Key Cray is very unique as its the first time cray meal has been introduced to a bait using the whole crayfish. As such, it was a case of Kevin Nash meeting with the appropriate body, DEFRA, to discuss the relevant licencing because you were not allowed to introduce crayfish into an aquatic environment.
Essentially the Key Cray is exactly what its says on the packaging. It started its life as The Key with 50% cray meal. During the testing stages the Key Cray evolved and was known to some of us as the Key Cray MC. This was because a savoury but slightly sweet concentrate was added to the mix. I understand from Nash HQ that this attractor blend has never been used in a commercial bait before and is exclusive to Nash.
One of the many elements that excites me about the Key Cray comes from that age old excuse of "they must be on the naturals". Don't get me wrong, I have used the same excuse a few times in my life but the Key Cray is based on an exact natural food source for the carp. In the last Nash Ezine Gary Bayes wrote " Everyone talks about natural ingredients but it rarely means natural to carp. Maggots are not really natural to carp, krill and fishmeal's come from the sea but our exclusive, licenced crayfish meal is freshwater derived and wild harvested crayfish. The fact that our cray meal comes from freshwater is even more appealing, carp hunt natural freshwater food all of the time, to the exclusion of our baits sometimes and are excited by the chemicals and food signals they sense. I've been in the game for a lifetime and cray meal is one of the best ingredients I've have ever tested on carp."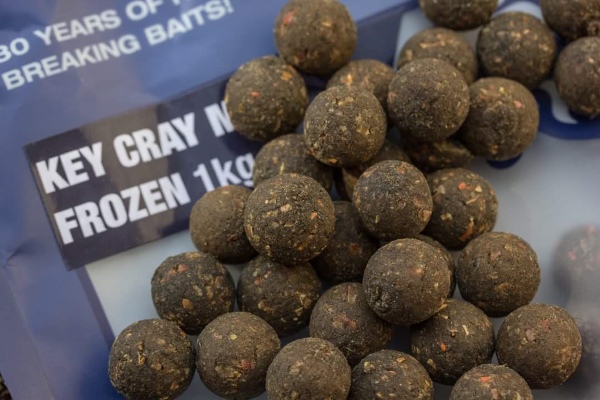 Now if a bold statement like that from one of the best in the business doesn't get you excited then maybe a few words from another iconic character might. I was out on the bank a few weeks ago and I noticed that Julian Cundiff was getting amongst them. Nothing new there I thought however, it was one of his first outings on the key Cray so I was keen to speak to him. Julian kindly agreed to e-mail me a few words and im delighted to be able to share them with you.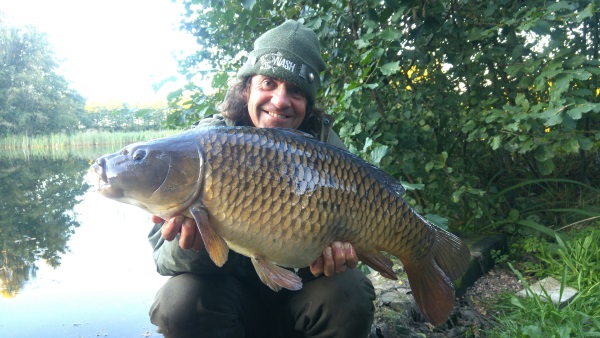 Anyone who knows me will know that I am not one for changing a winning combination and with The Key doing the business for me on my syndicate lake when the guys at Nash told me they'd got something new for me to try I was a little uncertain at first.. However having researched the new bait I collected the Key Cray MC Stabilised after mine and Alan Blair's attendance at Tackle Up Bury St Edmunds and got on with it. To be honest I was expecting something pretty similar to " The Key" but not at all be it look, texture taste or smell.. Wow, that's different!! Rather than use it on the Syndicate I decided to use it on my action waters where it really is possible to spot a good one from an average one.. Four waters, eight sessions and a stack of carp...now that's some going... Not only did they like it they seemed to love it if results are anything to go by.. Of course this is just the start but I can't wait for 2017 and the chance to spend all year on it...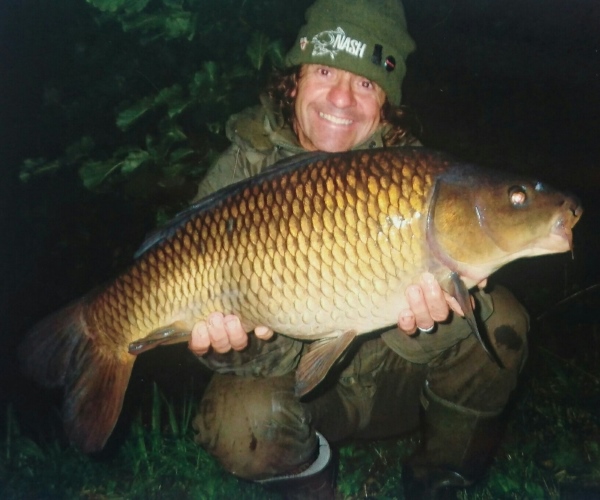 Like many things, if you're that excited about something it's very difficult to keep it to yourself so Kevin Nash wanted to recruit a new team of testers to assist him with the final stages of the Key Cray before its launch. On behalf of all the lads at Nash I'd like to thank everyone who found time to apply for a position on the team. The interest from you all was massive and there were hundreds of e-mails coming in daily. Regrettably, like many things, there were limited places on the team and we couldn't take you all, as much as we would of liked to.
The successful applicant's report directly to Tony Vincent who is now the field tester manager at Nash HQ. Tony has received some brilliant stories from the new lads so I feel it's only fair to share a few words from the man himself.
The Key Cray, where can I start on this one, a bait that has changed more than once. A bait that's full of carpy goodness including as the name states pure cray fish meal, cray fish shell, amino's, minerals, vitamins and a shed load of attractions, never before has a bait had so much smell attraction leaving us to wonder where can we go from here.
The key Cray was created by Gary Bayes and none other than Keith Sykes, The bait originally looked and smelt nothing like it does today, many stated it to be a fishy coffee smell, but as with many of our other baits Keith as he does from time to time decided that it wasn't quite right and as soon as Gary agreed the cogs began turning and a plan was hatched. The key cray was going to get a new look and put out to the key cray testers and as soon as the bait was delivered, the reports where instant.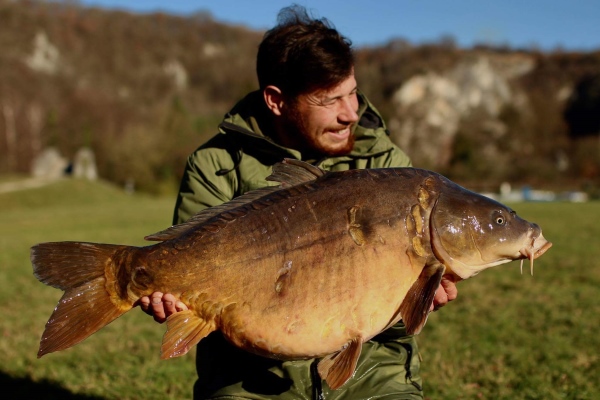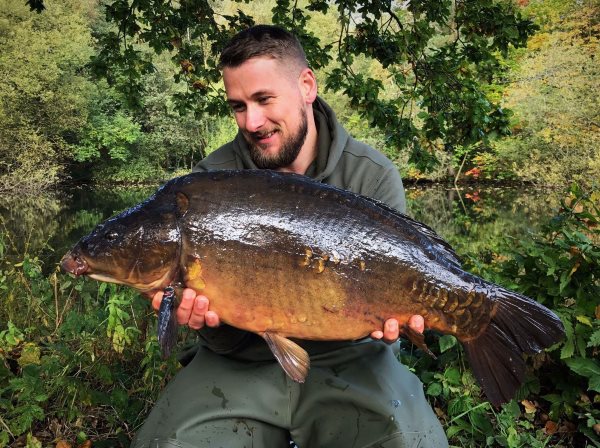 Some of the feedback we received was unbelievable, there were reports such as "Hi guys many thanks for the delivery just to let you know the bait has arrived and the family dog has decided he wants to investigate and has ripped open the bag and tucked in" others came in such as "hi guys the bait smell is unbelievable I have crushed some and fed it to the koi in the garden pond and in all my time of owning fish I have never had a reaction like this before from them, they are literally trying to jump out of the pond and onto the netting to get at it ". The most bizarre from all these was the one that was sent into Kevin and explained how after receiving a bait order one of the testers decided to take a handful of the boilies and place them into his piranha tank, as you can imagine the species of fish we are referring to here are not your usual type of fish and placing a boilie in to the tank will probably be ignored, well not with the key cray, the predatory side of the beast come out and the key cray boilies were shredded and gone in a blink of an eye. As you can imagine these reports where filling us with great pleasure even more so for the boffins behind the bait.
The key cray has been on test for a while and the catch reports have been consistent working in the coldest of conditions and ripping waters apart, the feed back from the lucky few that had the first batch was ground breaking. So much so that after a quick Facebook add on a Friday evening after work, the following Monday morning and here I was opening my emails and being confronted with 350 replies all referring to the fact that they have heard reports about a bait that has been eaten by dogs, koi, piranhas etc. and now they wanted to get a little taster for themselves, well as you can imagine we couldn't leave all of these emails unread now could we, that wouldn't be fair of us, so after skimming through the emails the lucky few were chosen and a reply was sent out from myself and Kevin welcoming these guys on board.
To sum this up the key cray has been a great success and new PB'S have been achieved, but as with many baits the proof is always on the marketing side and sales so 2017 will bring us the real response from you guys the general public. Tight lines all and be prepared for the next wave of excitement from Nash baits newest carp food the Key Cray.
So there you have it, some words from the guys in the know! Personally, I have absolutely loved using the Key Cray through its testing period and seeing it progress into an outstanding new product and substantial food source for Mr Carp. It's even helped me get amongst them so it must be good!
The response from everyone who made the effort to come and see us at the recent show was amazing, we are truly humbled and can't thank you all enough. Without your continued support we would not be in a position to provide you with such quality products like the Key Cray.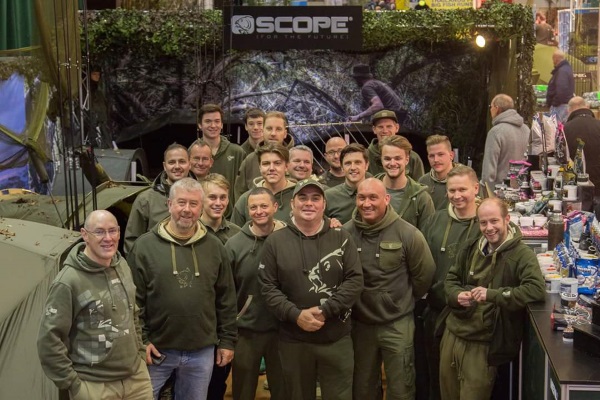 From all the team at Nash have a great Christmas and a fantastic New Year.
Like this article? Subscribe to Total Carp Magazine for more great tips like these