The night before my eliminator
I had stayed at the lake for the week prior to the BYCAC (British Young Carpers' Angling Championship), which was on my previous blog for some practice. I made some rigs during the week prior to the BYCAC but there weren't enough so, I decided to make 5 solids just in case I saw a fish fizzing and could zoom my bait onto the spot, I also made a lot of different length zigs dependent on weather and temperatures to make sure I could get them in all different water columns and also my trusty bottom bait rig with sweet corn and a rig ring to attach my wriggly maggots just in case I was lucky enough to get the islands or corners where my tried and tested methods had been working on the previous week.
The Qualifier
So the day finally come, my qualifier, I had a bit of nerves as everyone else from Hydra Baits and Hobo Armour had managed to qualify either by a catch or by a cast off and this year I didn't want to be in that, my head had to be in the game and I needed that all important carp to see me through.
I signed in and met up with some friends and talked for a bit, the rules were read out and the draw finally came, I came out second to last, but I came out with one of the best pegs, it shows picking a ball out last means you still have a chance of getting a good peg and I had peg 7 which was the long chuck swim to the island, I knew the peg fairly well from trying different pegs on the lake all year to make sure I had the best chance. I knew how may wraps it was to the island I didn't even have to put the marker float out. I had wrapped my rods before the hooter had blown so I was prepared. I put two bottom bait rigs with plastic corn and live maggots with some almond goo on it.
At 9am that Hooter blew and my heart was racing my nerves were getting to me so it took me a couple of casts to get it in the exact spot and once I was happy I spodded over it, when my alarms screamed off after twenty minutes with my heart pounding, if I landed this I would be the first to land a fish and win the Nash Sirens prize! The carp did remind me he was the boss and headed straight for the weed, there was a big bank of weed in front of me although the lead had dropped I was giving it lots of steady pressure and every time it released from one bank of weed it headed into another I was desperate to land it, I had my net at the ready and had waded out, unfortunately as I went to place the net under the carp the hook twanged, I was gutted and angry, my mum showed me a look of sympathy and just said get the next one out there, so that's what I did, it was already clipped up just the maggots to add and away it went, because I was angry it took a few more cast than I would have liked to get it on the perfect spot, but eventually with a donk, it landed there and I'm not kidding you with 30 seconds the rod tore off again. That first fish landed prize was still in my sight it had dropped the lead and was heading for the weed I managed to be firm and lead it away from that, but the next minute it was pulling away at a rate of knots straight for my neighbor's lines, I was so worried that he would wipe him out and would disqualify my fish I put the pressure on hard and guess what, I just gave it to much and my hook hold wasn't enough and twang away it went, this time I was very upset and angry and thought that I wouldn't be able to catch another fish again..
I took some time to get my rod back out, I had decided to change my hook size and Krakken twister micro barb size 6 were my choice of capture, whilst doing this it came over the radio that someone across the island landed the first fish I was undoubtedly gutted … I decided to take my anger out on my spombing and boy did they get there a bit quicker than I thought! I sat, waited, had drink and some biscuits, I was made to eat to keep my energy up after my angry meltdown; everyone thought I needed it, but I didn't, I just needed a FISH! I just heard that my cousin had landed one and although it was tiny it was still keeping him in the qualifiers, which was better than me at the moment.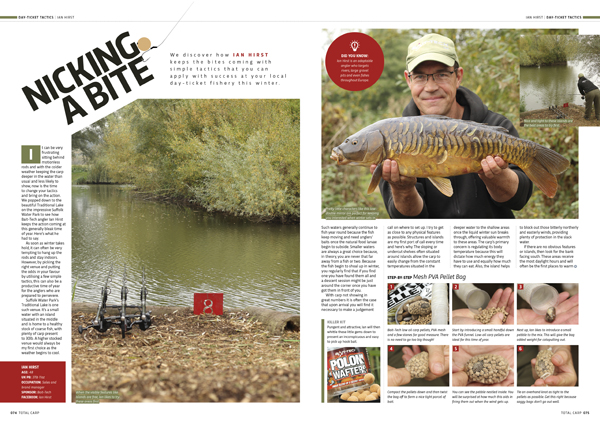 After another couple of spombs my rods tore off again, this time I was determined not to apply too much pressure, I wanted it safely in my net and after a battle to the left and right it gave up and landed in my net; although it was small (10lbs 5oz) it took the pressure off, I decided to carry on with my plan of attack as it seemed to be producing, it was now 1pm and my mum was still walking around pacing with nerves, she went for a walk to see Jude and his dad who were on the next peg to me in the qualifier, there was a lot of action our end and the lad next to me had caught, so had Jude which took him into the weed. My alarm went again, this time the fish felt good, the lead dropped the head came up and then it dove for the weed, the chief marshal stood at the back of my swim, I was told after he had a word with my mum, she was told to stay up the bank because she gets more nervous than me and I normally stress her out. As the fish with shoulders and scales graced my net, I noticed that it was a tethered fish, I was upset that this fish wouldn't count, it had a slice on its side from where the line cut in to it and as I believe that fish care is the most important part of fishing, the marshals and I gave it all the appropriate medicine and care before we released it… all 26lbs pounds of him. At this point it would have seen me in the lead, after all that commotion, I replaced my rods on the spot and zoomed out my spod. I was praying that I would still qualify, I think 6 people had caught at this point, all of a sudden my alarm screamed, my legs turned to jelly, my heart pounding I struck into it and I played it slowly, I wanted it to reach my net and I knew that Jude had managed to land a few. I wanted first place I was hoping for a chunk it weaved and kited left and right, it moved with little speed, so I kept it up… it was in and it looked a decent size… The marshals weighed it in 19lb 30z, that was much better but it gave me a chance.
The last two hours I tried and tried but no more fell to my cunning traps, Joshua to my left had a slight lead on me and Jude had managed to get them feeding in the shallows on zigs, the horn eventually went and the relief washed over me. It was to be a cast off for the two remaining places and the nerves from doing that are unreal, after we had eliminator photos and prizes for the fastest fish, I eventually place 3rd in my eliminator which I was really chuffed with and it was a confidence booster, Joshua came second with a few more ounces than me and Jude stormed it and came first. I was really happy, my cousin and me Billy Sylvester had managed to qualify again, I was on a high!
Tyler Lane